UK & Ireland Sunday Briefing: Another Five-Figure Score for Geilich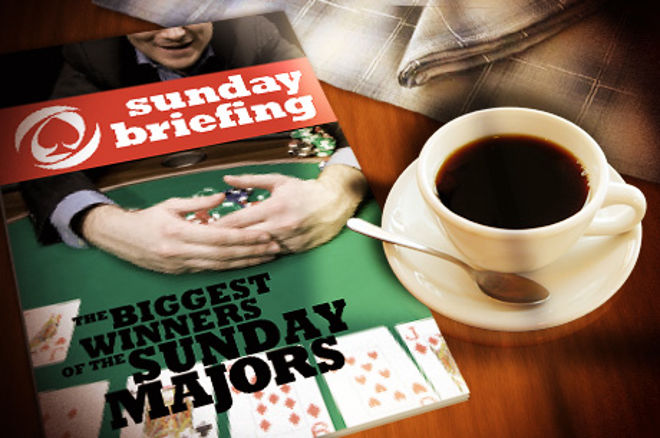 Ludovic "ludovi333" Geilich is in superb form right now and can seemingly do nothing wrong at the virtual felt.
The hyper-aggressive Scotsman has soared up the online poker rankings, enjoyed large scores week in week out for the past few months, and on Jan. 22 helped himself to yet another five-figure score when he finished fourth in the $1,050 Sunday Grand NLHE at PokerStars for $25,447.58.
Another Scottish grinder, Craig "1974cww" Wilson, is quids in today after winning the $700 Super-Sized Sunday for $42,018.55. Wilson also banked more than $23,000 in bounty payments. Mexico-based UK star Scott "Aggro Santos" Margereson bust in ninth place for $3,735.08.
Also at PokerStars, Jack "skadooshh" McKinlay collected $2,289.80 for their fourth place finish in the Big $162, "8ballcol" chopped the $109 Sunday Kickoff three ways for $15,264.88 before finishing in second place, and "Kashmir_uzi" scooped $3,178.29 by finishing fourth in the Hot $162.
Shoutouts also have to be directed at Andy "BowieEffect" Wilson and Ireland's "NutsInMacada" who finished sixth and ninth in the Big $109 for scores of $5,111.06 and $1,899.83, to "Se7enTr3y" who finished seventh in the Hot $162 for $2,410.10 and "ZuzanaM" who reached the final table of the $215 Sunday Million, falling in sixth place for $25,319.75.
Lastly for the action from PokerStars, "googleit185" banked $4,754.04 for their sixth place finish in the $109 Sunday Cooldown, "bluff168" walked away with a runner-up finish and $19,000 in the Hot $215 and "Buutton" finished sixth in the $109 Sunday Wrap-Up for $1,849.71.
Over at 888poker, "ADRI_ATM" became a Super XL champion by taking down the $150,000 Super XL Mega Deep, turning $215 into a most impressive $34,524. There was also a final table appearance from "easylimp888" in the $50,000 Super XL Turbo Mega Deep that was worth a cool $3,830.40.
Three Union Jacks adorned the final table of the $250,000 Super XL Tune Up. Patrick "omgpatbrooks" Brooks finished ninth for $3,414.96, "f0rmEiTseGaL" bust in seventh place for $9,327.90 and "happymonkey9" fell in third place for $30,007.38.
Be sure to check out our daily recaps of the 888poker Super Xl Series here on UK & Ireland PokerNews.
Finally, over to partypoker where the $11 million Powerfest series began. "summuNNN" finished third in the $200,000 Gtd High Roller for a score of $22,293.75 with UK-based Spaniard Oscar "OMGMenda" Lerenda finishing fifth for $11,962.50. "KKeogh" was the runner-up in the $100,000 Gtd Freezeout, turning $109 into $13,920