PokerStars' Lee Jones: "These PokerStars Championships Are Elite Events"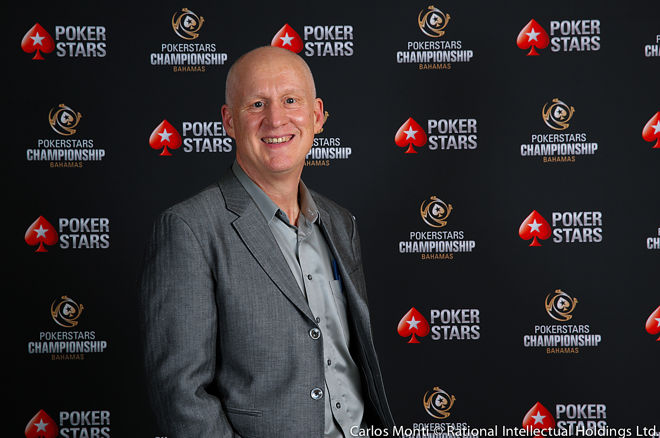 The same, but different. That's how PokerStars Department Head of Live Poker Operations Neil Johnson described the transition from PokerStars Caribbean Adventure to PokerStars Championship Bahamas yesterday. Today, we sit down with another PokerStars bigshot: Member of the Communications team, Lee Jones.
Jones has been a fixture at PokerStars live events, and he's been to all but two PCAs in the Caribbean. Like few others, he's able to compare this event to its predecessors.
What are your thoughts on the re-branding from PCA to PokerStars Championship Bahamas?
I think there are important reasons to have the branding change, and I totally understand them. We need everybody to see that these are all PokerStars events. We had EPT, APPT, LAPT and none of them mentioned PokerStars. PokerStars is a very powerful and well-respected brand so I totally understand to bring that name recognition to the events. That recognition will result in more buzz, more players, bigger fields and larger prize pools. And that's all the stuff that players look for in tournaments.
To be fair, the PCA already had PokerStars in the name.
Yeah, but who ever said PokerStars Caribbean Adventure? I'm sure this will get shortened too, but PCA was a bit different from the beginning. It had its own brand and identity, it was the rest of the tours that didn't. And with the PCA being part of the EPT was strange as well, it just magnifies why the re-branding makes sense. I mean, The Bahamas as part of Europe?
PokerStars is a very powerful and well-respected brand so I totally understand to bring that name recognition to the events
This is new, and yet it's not new. I think it's crucially important to all of us to understand that. The PokerStars staff, the media, and the players need to understand that, yes the name is different, but the customer service, the quality of the event, and everything else that we take so seriously, will and must continue. As far as all my colleagues are concerned here; yes this is a year-one of something new, but it's also year 14 of a very important event.
In 2004, the event was on a cruise ship and in 2005 it was here in Atlantis. I was there on the boat, and I was there the first year it was in Atlantis. We've been doing this for a long time, and this is a really big deal for us. This is a legacy. It's crucially important that we honor the reputation, the quality, the history and everything else that we've been building on for well over a decade now.
Is it really all the same? Or are there differences other than a different logo?
There's some exciting virtual reality stuff going on, I haven't seen that at this event before. I'm very excited to see what it's about. It's fun to see people experience virtual reality. I've had my first VR experience recently and it was very exciting. It was a tour of the Grand Canyon and it was insane! What I thought was really cool about it was that it made me want to go to the Grand Canyon. That to me was amazing. If it causes someone to want to experience the real world, maybe they should have something like that with Atlantis so people want to come play this event next year.
If you've been coming to the PCA, it's going to feel very familiar. The branding will obviously be different but the dealers and the floor staff, who are the best in the business, and the smiling PokerStars employees, there won't be any difference there.
What's the first thing you mention about this event to people that have never been?
The Atlantis is bigger than anything you can imagine. There's a big aquarium in the middle of the hotel, that alone is amazing. I try not to take those things for granted. I walk by every morning and say hi to the hammerhead sharks. There's just so many amazing things going on outside, this resort is alive.
When you walk into most casinos, they smell like stale cigarette smoke. If you go into the tournament room here, it smells like sunscreen. It's a completely different experience, a different vibe. The air of coconut oil. It's just a different feel.
Is that what PokerStars strives all Championship events to be? I don't mean smelling like coconut oil but a different experience.
Exactly, that's what PokerStars Championship is all about. These PokerStars Championships are elite events. The big buy-ins, with really life changing money at the top, is attracting the best players. The big names that you recognise from TV are going to be there. It will be a really intense poker experience.
It's a completely different experience,
a different vibe.

Last year, the buy-in dropped from $10,000 to $5,000. Was there discussion about that for this year?
You have to go to where the market will go. Right now, $5,000 for the Main Event seems to be the sweet spot. There's just a lot of people for who $5,000 is doable, but $10,000 isn't.
I think we have to remember $5,000 is a whole lot of money. We, people in the poker world, sometimes lose our perspective. It becomes too easy to say that something is only $5,000. It's not 'just $5,000,' it's a whole lot of money. And besides, there's plenty of high roller events for those who can afford it.
$5,000 is a lot of money, but compared to the costs of getting here, it's not that much.
A lot of people come to the Atlantis as a vacation; they're here to play some poker and have the Atlantis experience. Trying to win back the costs of the vacation is not on their minds. That is the kind of thinking for professional players. For someone that's a professional player, this is a business trip. From their perspective; they have to cover their expenses to make this a worthwhile experience. But that's a very small percentage of the people that come here. Many people have won satellites, many people view this is a vacation.
So I'm really sorry Frank, but I don't see it that way. First place prize is going to be life changing money for someone!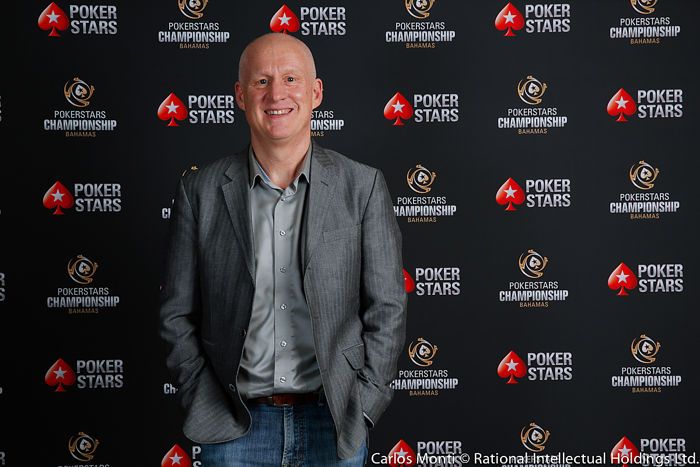 Photos by Carlos Monti/PokerStarsBlog.com