888poker 2017 Super XL Series Day 6: Jonathan "chut_up" Van Fleet Wins High Roller for $87,290!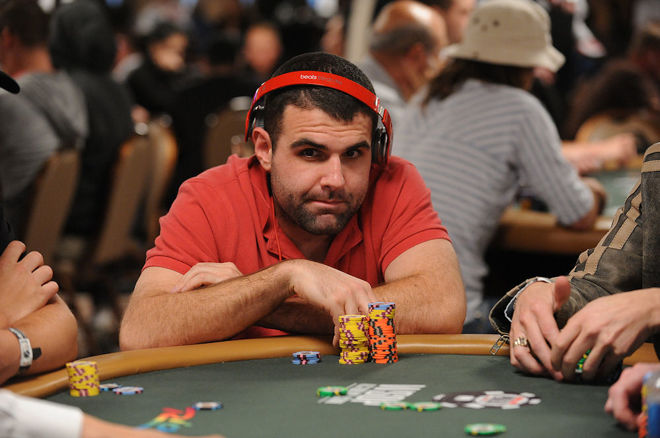 On the sixth day of the 888poker 2017 Super XL Series the fans of high-roller tournaments were in for a treat - the $2,100 High Roller was on schedule for Tuesday. Besides that tournament, there were also five other events played out, so there was a lot of money at stake! Do you wanna know who won the most money? Let's have a look at the results of Day 6.
Event #28 $350,000 Super XL - High Roller
| Buy-in | Date | Players | Prize Pool |
| --- | --- | --- | --- |
| $2,100 | Jan. 24 | 203 | $406,000 |
After more than 10 hours of play, Canada's Jonathan "chut_up" Van Fleet won the $2,100 Event #28: $350,000 Super XL - High Roller For $87,290. The event attracted no less than 203 players for a total prize pool of $406,000.
Some of the best tournament players in the poker world registered to the event, and well-known pros like Ole "olekonjole" Schemion, Nicolas "PKaiser" Fierro and Christopher "NigDawg" Brammer had a go at the most expensive tournament of the Super XL series, but all without the necessary luck to make a deep run.
The eventual final table was, however, by no means lacking household names. The number one ranked online tournament player in the world, Niklas "tutten7" Astedt, were long in contention for the title, but would eventually succumb to an 8th place finish outlasting only Britain's "LAP1215" on the final table.
Costa Rican player "JAB888" was next to bust before the former EPT winner Frederik "Poelsetyv" Jensen followed suit in 6th place good for a $20,300 finish.
Shortly after Marton "WorldIsOurs" Czuczor fell to the ace-jack of Fabrizio "DrMiKee" Gonzalez before Romanian "glezna23" were sent to the rail in a coin flip against Jonathan "chut_up" Van Fleet.
Even though Gonzalez knocked out Bernardo "bsdias" Dias in third place, Van Fleet still held the chip lead as the players started heads up play. In the very first hand, Gonzalez managed to level the playing field by doubling up with ace-seven against the pair of treys of Van Fleet, but chut_up took back the lead immediately and never looked back.
In the final hand the king-seven of Van Fleet held up against the queen-jack of his opponent, and king high was enough to secure the victory and the $87,290 on top.
| Place | Player | Prize |
| --- | --- | --- |
| 1 | Jonathan "chut_up" Van Fleet | $87,290 |
| 2 | Fabrizio "DrMiKee" Gonzalez | $62,930 |
| 3 | Bernardo "bsdias" Dias | $47,705 |
| 4 | "glezna23" | $35,525 |
| 5 | Marton "WorldIsOurs" Czuczor | $24,360 |
| 6 | Frederik "Poelsetyv" Jensen | $20,300 |
| 7 | "JBA888" | $16,240 |
| 8 | Niklas "tutten7" Astedt | $12,180 |
| 9 | "LAP1215" | $8,120 |
Event #29 $100,000 Super XL - Mini High Roller
| Buy-in | Date | Players | Prize Pool |
| --- | --- | --- | --- |
| $215 | Jan. 24 | 639 | $127,800 |
| Place | Player | Prize |
| --- | --- | --- |
| 1 | StorValle | Sweden |
| 2 | carpediem14 | United Kingdom |
| 3 | kamexxx | Canada |
| 4 | Love3ThiSGamE | Germany |
| 5 | wisimaki | United Kingdom |
| 6 | zuzina450 | Czech Republic |
| 7 | DedoDeGorila | Brazil |
| 8 | pojebaniec87 | Poland |
| 9 | uarebad_lol | Germany |
Event #30 $40,000 Super XL - Tuesday Challenge
| Buy-in | Date | Players | Prize Pool |
| --- | --- | --- | --- |
| $109 | Jan. 24 | 713 | $71,300 |
| Place | Player | Prize |
| --- | --- | --- |
| 1 | not_the_same | Thailand |
| 2 | AfraidBubble | Russia |
| 3 | jfl1234 | Malta |
| 4 | casinopro888 | Sweden |
| 5 | usameeta | Verenigde Arabische Emiraten |
| 6 | yiy00 | Argentina |
| 7 | BlacKK_DucKK | Brazil |
| 8 | _antikk_ | Belarus |
| 9 | PulledPorker | Canada |
Event #31 $50,000 Super XL - Turbo High Roller
| Buy-in | Date | Players | Prize Pool |
| --- | --- | --- | --- |
| $160 | Jan. 24 | 371 | $55,650 |
| Place | Player | Prize |
| --- | --- | --- |
| 1 | sally_os | Austria |
| 2 | obvo4sal | Switzerland |
| 3 | overthetop43 | Germany |
| 4 | preyondaline | United Kingdom |
| 5 | ScratchyR | Czech Republic |
| 6 | Ph4N888 | Romania |
| 7 | DePittsterje | Canada |
| 8 | Hitchsslap | Czech Republic |
| 9 | Sinatra48 | Lithuania |