Tweet, Tweet, Bad Beat: Strategy Shots, Spiralizers And a Longing for the Old Days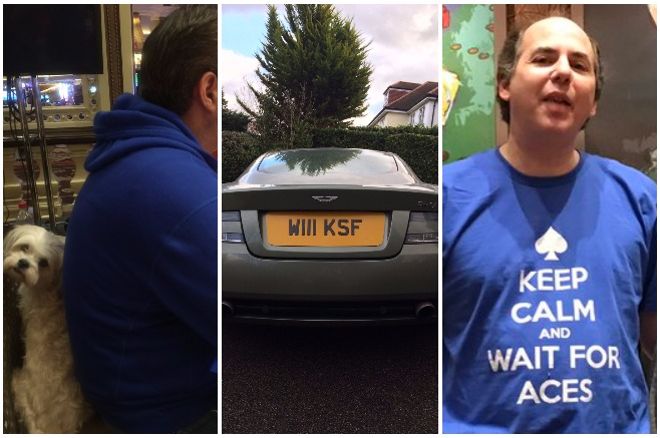 The holiday excitement is building in real time. We decided to take a little bit of a break with the poker players of the world, who are always active on social media, but a little more tame this week as they settle into December.
Blast from the Past
Some things change. Some things don't.
12 years ago playing in WPTs with big name pros was my dream. Many have moved on. Many have changed. Thankfully, Matusow is crazy as ever.

— Dan O'Brien (@DanOBrienPoker)
#winning #5WeeksTooLate
Fun ride from being the shorty to the one who got em all #5WeeksTooLate #SeatsOpen https://t.co/m6x5sTRPkR

— Cliff Josephy (@JohnnyBaxPoker)
This type of longing hurts. #realtalk
I wish we still had Poker After Dark and High Stakes Poker. How great would new episodes be #

— Kara Scott (@KaraOTR)
Poker's version of Back to the Future.
Gus Hansen, Patrik Antonius and Abe Mosserri in Bobby's room right now. Seems like I'm in a dream, and this dream takes place in 2006

— Ben Ludlow (@Bloodlow)
Special Appearances
Support comes in all shapes and sizes.
Marshmellow chilling with his poker grandpa @MattGlantz today during 5 diamond main. Day 3 lets go! https://t.co/Ey9SEUapIj

— Jason Mercier (@JasonMercier)
If his road rage is anything like his speech play, this car may not last that long.
Just got the Aston Martin DB9 High Like A Boss with my own plate: WIII KSF. Say my name, bitches!

— William Kassouf (@WilliamKassouf)
Everyone is getting spiralizers for Christmas from Max Silver. #spoiler
Cannot believe I'm saying this but I purchased a spiralizer recently and it has been awesome, zucchini/courgette noodles are awesome

— Max Silver (@max_silver)
I have no words for this except…why not get a better angle and closeup of the field for your picture, man?!
Soccer trend. This time, Munich, and done right, with all the appropriate info we want from the post included.
Celebrities included in your Phil Hellmuth party package if you order today.
Terms And Conditions Apply
Naturally.
The real question is, did the strategy work?
Lol, everyone at next table over was paid $300 each to take 2 shots of tequila. Poker strategy is getting pretty ad… https://t.co/Hd5oiNgUSg

— Gags30 (@Gags30poker)
When you want the main item in the dish removed, you're that guy.
Modeling for your girlfriend. Is that a thing? ;)
This picture actually looks so sad…or tired. Or something.
SO. Cliffhanger! Don't leave us hanging, Hellmuth. How'd it go?
Rain dance.