Tweet, Tweet, Bad Beat: Attachments, Hiding and Socking It with Biebs and Negreanu

PokerNews Staff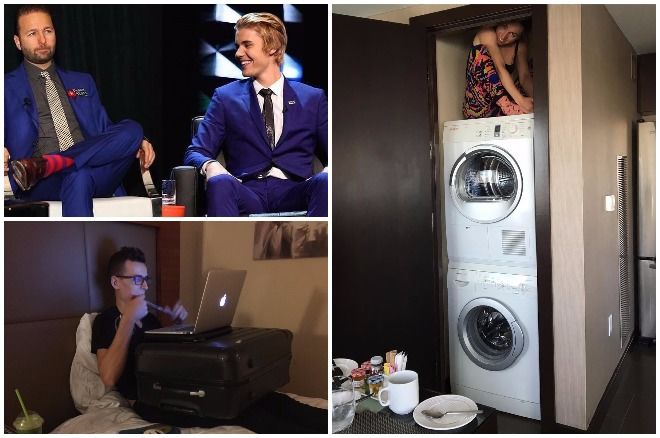 Nothing gets you going like a break and the holidays and Twitter getting excited about the break and the holidays.
And a shoutout. Thanks, Sarah Herring, for this gem.
But moving right along. As the players rush to the tables to get their last scores of the year in, they post like no other on the interwebs that we all know and love.
Reppin' It
Imagine all the people…or kumbaya. Either way, yay poker.
Playing at #EPTPrague & my table has 9 different nationalities & languages. We're all having fun w each other. This is why I love poker.

— Liv Boeree (@Liv_Boeree)
Naming names. Loving the fames?
Uber driver: you play poker? You ever play with that pro Dan..I don't know how to say his last name... Me: Negreanu?

— Jamie Kerstetter (@JamieKerstetter)
Finish the sentence! Finish the sentence!
Curiosity kills poker players. So they take to social media and call out their winnings. #realtalk
Best friends forever, yeah, yeah, yeah.
Reunited and it feels so good!
Too Far?
I can't tell if Marshmallow is having his/her last hurrah or if the pup is just saying, 'f*** it, I'm all in, too.' #tummyrub
Some people are too attached to their belongings. Now, can anyone say this reminds them of Meet the Parents? #xmascheer if you got the reference.
Ummmm…I'm sorry, what? (But really, does he do birthday parties? Great Q, Michael Hollenberg.)
Really weird things happening in Eureka Main. @Firaldo87poker brought his lucky charm to the table today # https://t.co/HDdIrPR8y9

— Javier Zarco (@zarco1128)
Relaxation for all to share.
Fancy, Schmancy
Nothing else to say but YES.
Snow and skating and lights….and…POSE.
A different kind of family vacation for the holidays.
Are we talking suits or socks? Because socks game on point, Negreanu (along with the facial expression).
Model status. First shoot with Moorman = success.
Workin' those patterns, doe.
The troll game is strong with this one. #force