The Berlin Bears Move on to the Global Poker League Final!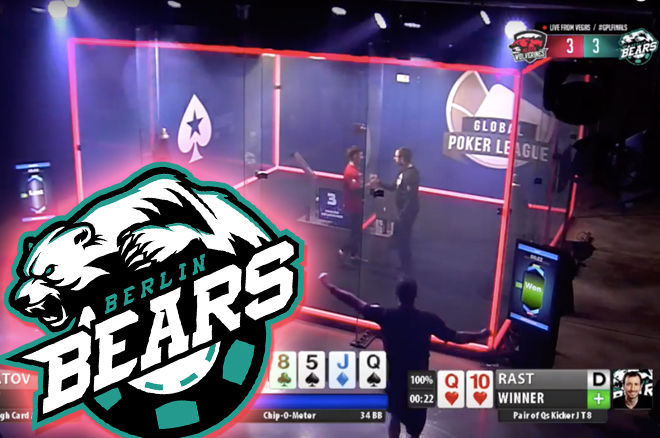 Day 2 of the Global Poker League Playoffs is in the books and the Berlin Bears have earned the chance to face the top overall seed, the Montreal Nationals in the first-ever GPL Championship.
The first match of the day saw the Moscow Wolverines beat the London Royals in five games, one of which only lasted four hands. The Wolverines were the top seed in the Eurasia conference this year and progressed to the semi-final without much trouble.
The Hong Kong Stars were the number two seed and met the Berlin Bears in the second playoff match of the day. The Stars got out to a 2-1 lead, but the Bears won three matches in a row to send themselves through to face the Wolverines.
In the Eurasia Conference Championship, it was the Wolverines who won two of the first three games. The Bears came back to tie it up at 2-2 before Sorel Mizzi hit quads on the river to eliminate Igor Yaroshevsky and put his team up 3-2. That left Bill Perkins against Anatoly Filatov. Perkins was once again in position to close out a best of seven.
It took 20 hands for Filatov to beat Perkins and send the team to game seven. In game seven, both Rast and Filatov played great, but it was a river card that made the ultimate difference when Rast called a Filatov all in with queen-high and hit a queen on the river to win the match and send the Berlin Bears to the GPL Final.
The Berlin Bears will take on the Montreal Nationals in a best-of-eleven series with a $100,000 first place prize on the line. The action starts tomorrow at 2 p.m. local time.