New Leeds Casino Receives 1,000 Job Applications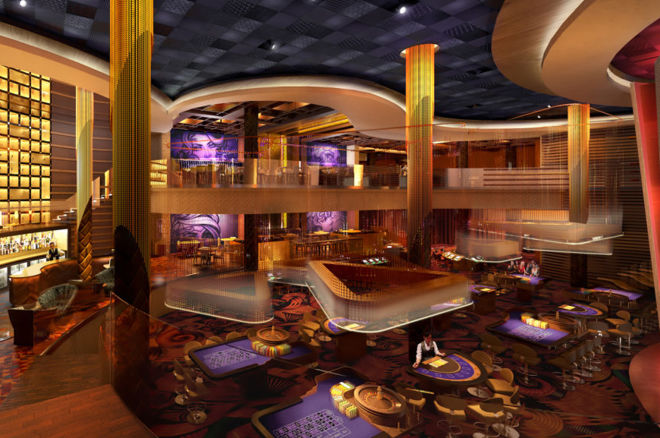 The North's first Super Casino may yet to open, but more than 1,000 people have already applied for positions at Leeds' Victoria Gate Casino, with 35 of them already selected and sent on an extensive training course in anticipation of the grand opening.
Victoria Gate is a new retail development in the heart of Leeds, which cost £165 million to complete. The upmarket centre opened to the public on October 20, 2016 and features a number of high-end shopping outlets and a yet-to-be opened casino.
Once opened, the casino will boast of 140 slot machines, 24-table live gaming zone, 80 electronic gaming terminals, a whole host of sports betting terminals, a restaurant, bars, and a 100+ seat poker room.
UK & Ireland PokerNews reached out to the new poker room manager and will be interviewing him about plans for the casino's poker room in due course.
The 35 successful applicants have embarked on one of three six-week courses run by the National Gaming Academy where they will receive a Level 2 NVQ Diploma in Gambling Operations once they have completed their studies.
All of the new 35 employees hail from Leeds, with half falling into the NEET (Not in Educations, Employment, or Training) category, confirming the casino's commitment to supporting the local economy and sourcing at least 90% of its employees from within the local area.
Patrick Noakes, Venue Director at Victoria Gate Casino, said: "We are building a best-of-class venue that covers not just gaming, but dining and entertainment, big game sports action as well as corporate hospitality. As such, we want to build the leading leisure team in the city and give them the very best training – they are learning a real craft, so wherever possible we want to back that up with a professional qualification.
"The demand for career information in the last few months has been incredible both from people in existing hospitality and gaming roles, to those in education and those not currently on the employment ladder.
"We are selecting carefully to secure an enthusiastic and diverse group of colleagues who will give a warm Leeds welcome to our customers and provide a superior level of service."