World Poker Tour to Air on UK Freeview Channel Front Runner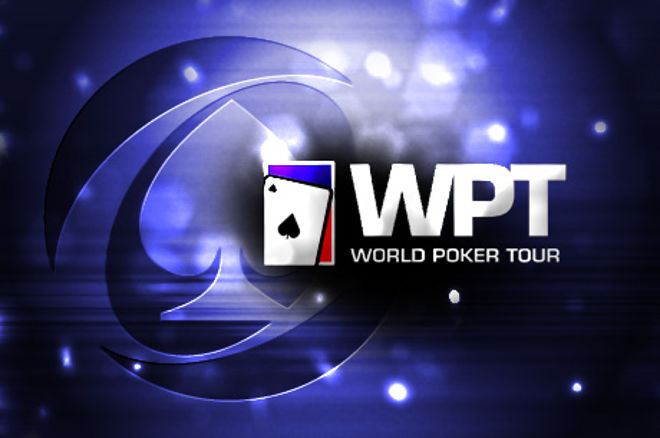 Fans of the World Poker Tour (WPT) can watch all of the action from the latest tournaments thanks to a the free-to-air TV channel, Front Runner.
Front Runner TV is the only free-to-air dedicated sports channel in the United Kingdom broadcasting lifestyle and documentaries from the worlds of motocross, snowboarding, surfing, boxing, cage fighting, comedy, X Games, and now the World Poker Tour.
The World Poker Tour is hugely popular in the United States and its televised events, hosted by Mike Sexton and Vince Van Patten, are well-received by viewers there. Now British poker enthusiasts can watch the latest televised WPT events from the comfort of their own homes, nd for free thanks to Front Runner.
Viewers can watch action from the WPT from midnight Monday through Saturday, with a marathon showing from midday to 6:00 p.m. on Sundays.
Ryan Scarratt of Front Runner, said: "We're really excited to be bringing World Poker Tour to free-to-air UK TV. We know there's a huge audience out there in the poker world, and we sure they'll enjoy watching some of the best in the business."
Front Runner TV can be found on the following channels:
UK DTT (including Freeview): 091
YouView (BT, TT & PN): 091
Freesat: 250
Sky (SD): 468
Sky (HD): 468
Surprisingly, Front Runner is not available to Virgin Media customers, of which there are approximately 13 million subscribers to. Hopefully, this will change in the near future and help spread the excitement of the WPT.
The addition of WPT coverage on Front Runner should be well-received by the British poker community because their choice of poker on TV is extremely limited with only the European Poker Tour being aired since The Player Channel, also known as PokerChannelEurope, which was acquired by Ginx TV in October 2013 and shutdown only a month later.