UK & Ireland Sunday Briefing: Robert "float2felt" Snell Wins $100K Mega Deep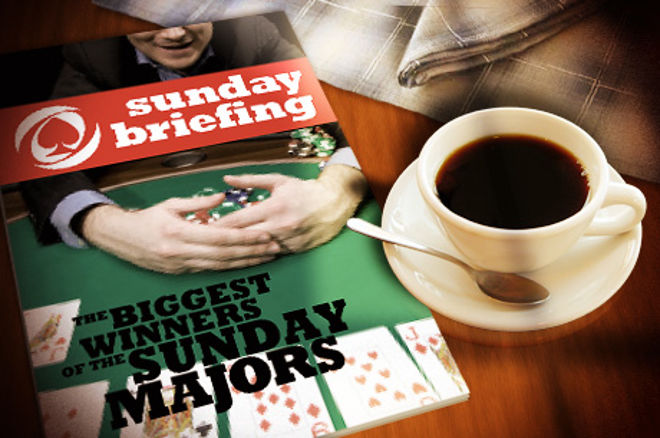 The attention of the poker world may be focussed on the goings on at the European Poker Tour Malta festival, but there was also plenty of tournament action online this Sunday, too.
At 888poker, Robert "float2felt" Snell bought into the $100,000 Mega Deep for $215 and almost 13.5 hours later he had turned his investment into the $24,750 first place prize. Joining Snell at that final table was "vicimax" who crashed out in fifth place for $6,930.
There were two Union Jacks at the final table of the $100,000 Baby Whale. "carmen.1957" fell in eighth place for $2,463.75 with "biturcio1023" busting in fourth place for a cool $8,760.
UK-based Spaniard Sergio "trujustrus" Cabrera saw his $50,000 Turbo Mega Deep run end in a fifth place finish worth $2,900. Earlier, "whyfloatme" was the first casualty of the final table, his ninth place adding $950 to his lifetime winnings total.
In the $40,000 Crocodile, a $160 buy-in event, "aandy48" fell in eighth place for $1,410.75 with "IkamBarc" being eliminated two spots later in sixth place for $2,664.75, and a big shout out to "ickemeister" who won the $60,000 Sunday Challenge and collected $10,440.75 after a three-way chop.
Over at PokerStars, Matthew "theginger45" Hunt was in good form, winning the Hot $162 for $15,202.85 with "arrancadente" falling in fifth place for a $4,216.39 score. Another $162 buy-in event, the Big $162, saw "flopasaurous" collect the $2,651.60 third place prize, while "soykike" finished sixth in the Sunday Kickoff for a $4,061.04 addition to their bankroll.
Still at PokerStars, "Crouchy1984" bust in eighth place in the $215 Bounty Builder for $1,960.17, "ResNonVerba" banked $6,142.42 for finishing eighth in the Sunday Warm-Up, and "lacabanhita" won The Weekender for $11,325.33. Also in the Weekender, Dan "NukeTheFish!" Wilson finished second for $8,301.31 and "candy1984" bust in eighth for $1,287.53.
One of the bigger scores went to "lookin4spots" who finished second in the Big $109 but not before striking a deal with the eventual champion that locked up $23,093.94.
In the Super-Sized Sunday, "1LukeFlukem" was the eighth place finisher, a result worth $4,277.03 with Stuart "guitey" Guite winning the $109 Bounty Builder for $15,674.12.
Rounding up the PokerStars results this week are Ludovic "ludovi333" Geilich who was the ninth place finisher in the Big $215 for $2,075.35, the seventh place finish in the Sunday Cooldown for Sean "MonkeyBudg" Prendiville worth $3,330.97, and the fourth place finish for Marc "14alonso14" MacDonnell in the Hot $215 worth $7,065.71.
There were also a couple of fantastic results for our players over at Partypoker. Firstly, Dara "okearney" O'Kearney finished fifth in the $150,000 guaranteed Main Event, turning $109 into $7,270.90, and Oliver "ThreeBunPass" Price was the runner-up in the $2,600 buy-in Super High Roller for $30,975.