Tweet, Tweet, Bad Beat: Like a Boss, Cool Hair and Beard Up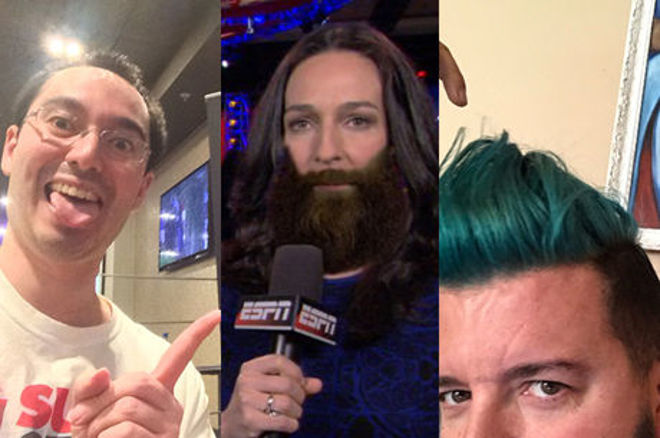 This week was sadly for all of us who enjoy controversy, a slower week on the interwebs for social content. But that won't stop us from having some fun anyway, will it? OF COURSE NOT. It's the weekend, not a funeral.
So PokerNews has yet again Tweet, Tweet, Bad Beat, your weekly annihilation of pro poker players who like to post on social media. Just kidding. More like some ballers, some cool hair and some beards. Enjoy!
William Kassouf: A Fan of Rhymes
For some reason, I get the feeling that this is one of those inside joke kind of things and I am definitely on the outside...
Max, come back to me when your hair matches the colors of the rainbow, not the painting behind your head. Either way, props.
A beard for you and a beard for me?
The Low Key Need Love, Too
To satisfy those who are like, "Not all poker players are crazy!" These are for you.
A standing desk for the setting sun #woosah
A serenity safari with Maria Ho: Someone start singing Toto's Africa up in here.
And the "No big deal, I'm just a celebrity" posts from Phil Hellmuth. Because you're worth it. #thankyou
Lead images courtesy of Kara Scott, William Kassouf and Max Pescatori
And if that wasn't enough of Phil (I mean, he wasn't even in the picture), then let him change your life by setting the record straight. Because Twitter redemption is the only redemption that matters.
Another day, another poker thing #blackandwhite
Check back in next week for more snark in Tweet, Tweet, Bad Beat!