Alex Goulder and Rob Yong to Face Off in a £10K Table Tennis Match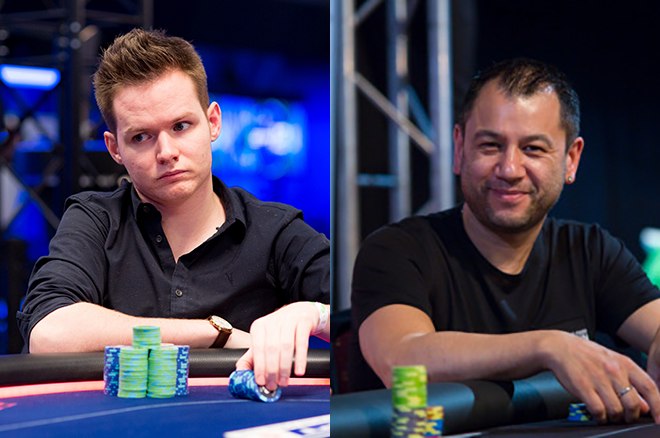 Poker players are well versed in making weird and wonderful prop bets with one another, and it appears another such bet is just around the corner judging by the chatter on social media this week.
While the majority of poker players planning to play in the £3 million guaranteed World Poker Tour UK festival will be spending their precious time brushing up on their poker skills, Alex Goulder looks set to be dedicating his time at a different type of table: a table tennis table.
Goulder has challenged Dusk Till Dawn owner Rob Yong to a table tennis match during the WPT UK festival where both players are stumping up £10,000 each, with both players pledging their winnings to charity. Although Goulder has youth and athleticism on his side, Yong was a five-time Nottingham table tennis champion in his younger days so is vastly more experienced than his opponent.
A status update on Goulder's Facebook page reads: "I'll be lucky to get a single point against a former 5 time champion, but at least it's going to a good cause. Simon Deadman, let's never drink together ok?"
There is a discussion thread on the Blonde Poker forums where the site's members are chiming in with their thoughts and predictions.
Blonde Poker member "EvilPie" said: "I've played squash against someone of County level and as a reasonable club player there's just nothing you can do. No matter what you throw at them they just flick it back like they're still warming up. F**kers don't even move. Unless Alex is keeping something up his sleeve he's going to get destroyed."
Another Blonde Poker member, "DMorgan" echoed EvilPie's prediction of the match being one way traffic: "The trouble with these kind of bets is that if Rob decides to put in the practice then you're just dead and buried, never gunna get a serve back."
To give Goulder a fighting chance, Yong has agreed to give him a 10-point head start with the first player to 21 winning the match and the bet. You'll be able to watch the match in the marquee being erected to host the WPT UK festival at the Dusk Till Dawn casino in Nottingham.
WPT UK Schedule
The WPT UK festival takes place at Dusk Till Dawn between October 22 through to November 6 and among the schedule are three £1 million guaranteed tournaments.
The WPT500 costs £550 to enter, has £1 million guaranteed, and runs from October 22 to October 31, while the inaugural Devilfish Cup commands a £5,300 buy in and also has a prize pool with at least £1 million in it; this tournament runs from October 31 to November 2.
November 2 to November 6 are the date you want to keep free if you want to become the WPT UK Main Event champion. This tournament costs £2,200 to enter and has a million pounds guarantee on it.
You can qualify for all three of the £1 million guaranteed WPT UK events online at partypoker. Partypoker via UK & Ireland PokerNews, enter the bonus code "UKPNEWS" when making your first deposit and partypoker will match your initial deposit 100% up to £250.