New Jersey and the United Kingdom Agree in Principle to Share Online Poker Liquidity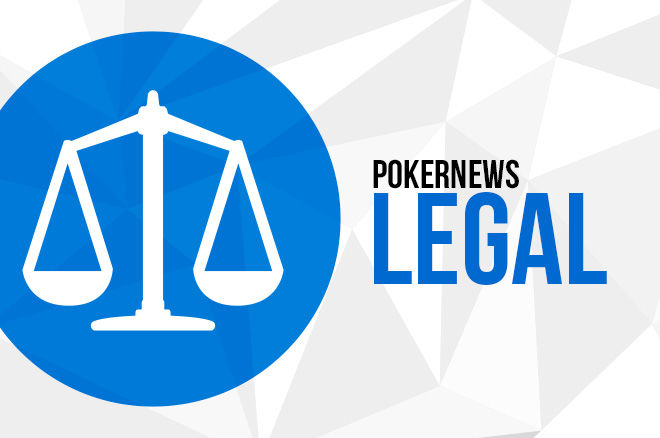 Just three states in Delaware, Nevada, and New Jersey in the U.S.A. have passed legislation to permit regulated online poker. Two of those states in Nevada and Delaware share liquidity across most of its poker games.
Rather than exploring possibilities with joining these states, Global Gaming Business (GGB) reported that the Garden State has focused its attention across the pond to the United Kingdom with the state's gaming regulator, the New Jersey Division of Gaming Enforcement (NJDGE) coming to an agreement in principle with the UK Gambling Commission (UKGC) to share liquidity if issues can be worked out.
As a first step, the NJDGE sent letters to online gaming operators in New Jersey and the United Kingdom asking them to recommend ways in which a shared liquidity system could work.
NJ's focus on the United Kingdom is despite Nevada Governor Brian Sandoval announcing during a recent meeting in May between the Nevada Gaming Policy Committee and eSports representatives, that he was ready to sign an interstate shared liquidity agreement with the New Jersey.
NJDGE Director David Rebuck implied that the state is focusing on the United Kingdom due to the more significant impact the country's big population of over 65 million residents according to the latest estimates by the United Nations would have on the New Jersey online gaming market compared with the to the much smaller population of under four million in Nevada and Delaware combined.
"With nine million people in New Jersey, and more than 63 million in the United Kingdom, this would mean a massive increase in liquidity for New Jersey operators," Rebuck shared with GGB. "Even when you discount children and non-gamblers, it gives us access to a market that is very familiar with online gaming. That number is one-fifth of the total U.S. population."
Another reason New Jersey potentially focused on the United Kingdom rather than Nevada and Delaware is due to the number of online gaming companies operating in each jurisdiction. Delaware and Nevada both utilize the 888poker software platform, while New Jersey regulated gaming operators currently take advantage of three platforms in PokerStars, partypoker, and 888poker. While partypoker could become a platform in Nevada, PokerStars is currently prohibited from obtaining a license in the Silver State due to a "bad-actor" clause embedded in the state's online gaming legislation.
Meanwhile, just about every major online gaming platform has a footprint in the United Kingdom, including Betfair Poker, which in theory could relaunch online poker if shared liquidity becomes a reality after shutting down in December 2014 after failing to gain any traction in the state's market.
"We've talked to Nevada but the fact we're limited to one operator makes it a difficult proposition to make to our other operators," Rebuck explained to GGB.
While positive first steps have been taken by the NJDGE and the UKGC, many hurdles lie ahead for shared liquidity to become a reality.
"We'd still have to figure out lots of issues: specific regulations, how the tax rate from each jurisdiction would be applied, player ID and geolocation issues, and other things we probably haven't even considered yet," Rebuck said. "But you have to start somewhere."
Online Poker Report publisher Chris Grove speculated that unless New Jersey is willing to be flexible in regards to where servers are maintained, if an agreement is reached it would be likely that players in the United Kingdom would have access to New Jersey sites and not the other way around.
Grove also speculates that shared liquidity between New Jersey and the United Kingdom isn't just around the corner stating that, "I would guess that the launch of fully shared liquidity is likely months away, and is unlikely to come before the end of 2016."
Get all the latest PokerNews updates on your social media outlets. Follow us on Twitter and find us on both Facebook and Google+!