Maligned Champion Chris Ferguson Returns to the WSOP: "I'm Just Here To Play Poker"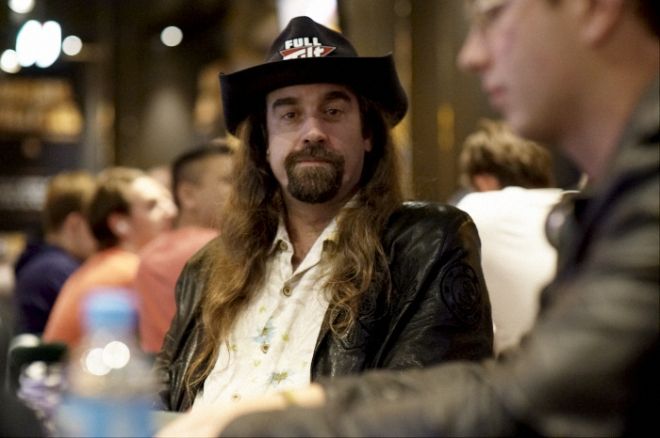 On Saturday evening, for the first time since 2010, 2000 World Series of Poker Main Event Champion and former Full Tilt Poker Director Chris Ferguson sat down to play at the WSOP.
The much maligned Ferguson had not been seen at a live poker event since the infamous "Black Friday," on April 15, 2011, when the U.S. Department of Justice shut down Full Tilt and other offshore online poker operators, later seeking to amend it's civil complaint against Full Tilt specifically, saying Ferguson and three other company directors were running a Ponzi scheme that paid out $444 million of players' money to themselves and other Full Tilt owners.
Ferguson denied the allegations through a lawyer, and the case was ultimately dismissed after one-time competitor PokerStars bought Full Tilt and negotiated a plan with the U.S. Department of Justice to pay back players.
Ferguson had stayed out of the public eye until Saturday, when he registered for, and played in, the 2016 WSOP's $10,000 Seven-Card Stud Championship.
It had been widely speculated that Full Tilt Founder and Board Member Howard Lederer would turn up at the 2016 WSOP, after he issued a public statement apologizing to the poker community for his involvement in the scandal and failing to police the segregation of players funds on the site. However, Ferguson had not made any public comments on the matter to date.
When asked why he stayed away so long, if he felt the need to issue a similar apology to Lederer's, or if he had anything to say to the poker community and former Full Tilt players, Ferguson had one statement.
"I'm just here to play poker," Ferguson told PokerNews three times, refusing to comment further.
Several players in the $10,000 Stud Championship reacted with surprise at the fact he was in the field, but refused to make a public statement.
Six-time WSOP bracelet winner Layne Flack, who had played with Ferguson countless times before 2011 and was in the field Saturday, said it's not the time to judge Ferguson, and he has as much right to play as anyone.
"People realize they don't know the whole story and don't know what to say or what to think," he said. "We can't point fingers when, basically, we don't have all the facts. A lot of people are going to be confused about what to think, or how to act, and it's easy to talk about someone when they're not there. It's easy to point fingers, but when they're here, it's not so easy, especially without all the facts.
"Chris Ferguson has done a lot of great things for poker. He's a standup guy, and all the decisions made by Full Tilt Poker don't fall on him. I firmly believe he didn't take one dime from anybody. It's just not in his nature. It's more in his nature to give everything to everybody, than take anything from anybody, and that's a fact."
Get all the latest PokerNews updates on your social media outlets. Follow us on Twitter and find us on both Facebook and Google+!