Unibet Reports New All-Time High Revenue But Poker Stutters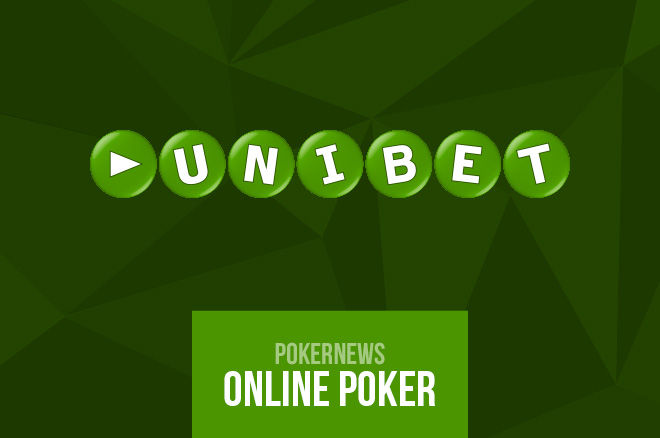 Business is booming for Unibet according the their 2015 financial statement. Almost all of Unibet's operations performed well, but its standalone online poker product saw a sharp drop in revenues, matching the trend of its rivals.
Total gross winnings revenue for the year soared to £354.1 million from £312.0 million in 2014, an impressive increase of 13.49 percent. Underlying profit also shot up, increase 8.06 percent to £69.7 million.
Unibet's acquisitions of Stan James Online and iGame Group look to be paying off as they contributed £13.0 million in gross winnings revenue and £2.7 million in normalised Earnings Before Interest, Tax, Depreciations, and Amortisation (EBITA) in the fourth quarter of 2015 and would have generated some £46.1 million in gross winnings revenue had they been part of Unibet for the full financial year.
Understandably, Unibet's CEO, Henrik Tjärnström, is delighted with the company's performance.
"We have delivered a market-leading revenue growth in the fourth quarter of 2015, generating a 43 per cent increase in gross winnings revenue as reported in GBP compared with the same period in 2014, 57 per cent in constant currencies. The organic growth in Unibet and Maria was 26 per cent as reported in GBP (40 per cent excluding the effect of changes in currency translation rates)."
"The focus on scalability across the Group has enabled us to deliver a new all-time high in underlying EBITDA for the quarter of GBP 27.1 million, up 47 per cent in GBP. Mobile was 56 per cent of gross winnings revenue compared with 51 percent in the third quarter."
"The acquisitions have also accelerated the transformation of our business and locally-regulated revenues are now 34.3 per cent of gross winnings revenue compared with 28.4 per cent in the third quarter of 2015.2 UK, the world's largest locally-regulated gambling market, is now our largest locally-regulated market."
"In the period up to 7 February 2016, average daily gross winnings revenue has increased by approximately 45 per cent in GBP and approximately 47 per cent in local currencies over the same period in 2015. Excluding iGame Group & Stan James Online the organic increase is more than 30 per cent in constant currency."
Poker Revenues Slump 9.52 Percent
One area of the business that Tjärnström will not be as pleased with is Unibet's online poker offering, which generated gross winnings revenue of £8.4 million in 2014, but slumped 9.52 percent to £7.6 million in 2015.
Unibet Poker Year-on-Year growth was actually a decline of 10 percent in 2015, however this is a much better result than in 2014 when it shrank by 38 percent, partly due to moving from the MPN to its standalone network.
The financial statement seems to gloss over poker's declining figures with the only real mention being that the first Unibet Open in Antwerp was run in the fourth quarter of 2015 and that the online site's tournament lobby received a facelift.
According to traffic tracking site PokerScout, Unibet Poker has an estimated 1,250 real money cash game players as a 24 hour peak high and a seven-day average of 650 players, ranking it 14th largest in the world with cash game traffic comparable to Full Tilt, PokerStars.fr and Sweden's government owned Svenska Spel.
Get all the latest PokerNews updates on your social media outlets. Follow us on Twitter and find us on both Facebook and Google+!