PokerNews Streamer Spotlight: Daniel Mar Turns Up the Volume

Mo Nuwwarah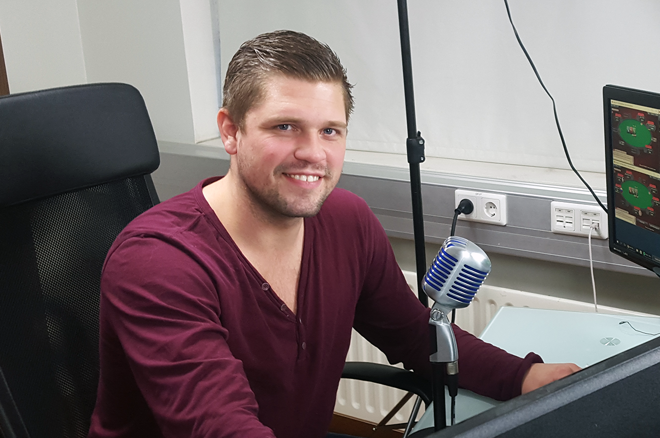 PokerNews will be hosting a number of players who will stream upcoming sessions on the PokerNews Twitch.tv channel. In this series, we'll introduce you to the players whose streams will be featured by PokerNews.
The Twitch medium has been getting plenty of attention in the poker world over the past year or so, and the discussion around it has taken a number of angles. It's been hailed as the next great innovation in the game. A way for poker players to become stars, connecting with fans across the globe. A method for first-hand poker lessons that will bring countless new players into the game and revive a stagnant poker economy.
One thing few have discussed is the impact streaming has on the broadcaster. Ask Daniel Mar, who regularly streams on Twitch and will be joining the PokerNews Twitch channel soon. He'll tell you it's revitalized his poker career.
"I'm finally ambitious about my game, along with really wanting to make my stream interesting and entertaining for the viewers, not only poker enthusiasts, but for anyone to drop in and have some fun watching my stream," said Mar, a 28-year-old Icelander. "I had been very lazy playing the last three years, so this is really helping me wanting to play."
It could prove a turning point in a poker career that dates back to 2007, when Mar first began playing in home games before expanding to games in a local underground club. There, Mar describes himself as having been a "steady losing player" for roughly a year.
His fortunes changed when he binked a tournament for about $6,000 on PokerStars. He began playing more online, cutting back his trips for live sessions to the card club. In September 2009, he quit his job to try his hand at playing professionally.
"It really was a stupid idea because my bankroll was a total of $1,700," Mar said.
It was actually a live tournament, though, that cemented Mar's decision to stick with poker as a means of supporting himself. He traveled to Costa Rica with two friends to play Latin American Poker Tour Playa Conchal. There, Mar cashed twice, winning a $180 preliminary event for $1,965 and cashing 11th place in the $2,700 Main Event for $7,851.
"No more flippin' burgers," Mar said of his mentality after the successful trip.
Since then, he continued to play mostly online while posting a few sporadic live cashes. However, his volume was lackluster.
"Before I started streaming I felt that I wasn't really giving poker my all," he said. "I was allowing myself to play a lot less than other pros I know, but when I started streaming I realized that I really had to put in some volume and approach poker as a regular profession."
Mar has been focusing on streaming in 2016 and ramping up his volume, stating on his Twitch channel that he's playing four-to-six times per week after playing less than half of that amount for the past few years. He discovered the medium after watching a few streams, some poker and some of the popular sports video game FIFA. Streaming wasn't something he paid much mind until a friend at Jivaro, a provider of popular poker heads-up displays, suggested Mar try his hand at it.
What's followed has been an endeavour that Mar has greatly enjoyed. He focuses on both providing an educational platform and an entertaining one.
"Basically, the stream is me being myself, having fun while playing poker and interacting with the people that are watching me," he said when asked to describe his stream. "I'm playing low- and mid-stakes [tournaments], and I try to entertain the viewers along with giving them a little insight on my thoughts while playing."
The short-term goal for Mar is just to continue to grow his audience and improve his game. He said he does see Twitch possibly being a catalyst for "the next poker boom" and the next step in his efforts is the new partnership with PokerNews. On Thursday, March 17 — which is also known as St. Patrick's Day — Mar will be streaming on the PokerNews Twitch channel.
"I was really excited when PokerNews contacted me and asked me to be a part of the stream team," he said. "I thought this could be a great opportunity to help my channel grow and sounded like a lot of fun."
You can follow Mar on Twitter at @djaniel88.
Get all the latest PokerNews updates on your social media outlets. Follow us on Twitter and find us on both Facebook and Google+!