Negreanu On PokerStars Rake Increases: "Changes Are Designed To Increase Revenue"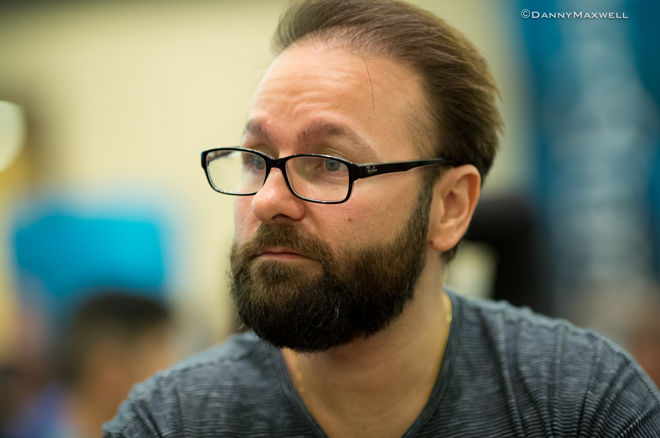 Earlier in the week, the world's largest online poker room, PokerStars, announced rake increases that will begin to take effect on Monday, March 28, 2016. As expected, players reacted negatively, if not angrily, about the changes. After all, who likes paying more for something that they were previously paying less for?
PokerStars Team Pro icon Daniel Negreanu offered his take to the situation in his poker journal on Full Contact Poker, stating PokerStars has the right to operate as a company and maximize its revenue.
"PokerStars offers a service, and of course, they have the right to set the prices for that service however they choose to," penned Negreanu. "If you set the prices too high, customers may not use your service. If prices are set too low, then the company is likely missing out on revenue."
Here's a complete list of the rake changes as stated on the PokerStars Blog by the Vice President of Corporate Communications for Amaya Inc. and PokerStars Eric Hollreiser:
Spin & Go rake will be increased by one percentage point for buy-ins from $1 to $30 (two percentage points in $3 buy-in). $0.25, $60 and $100 buy-ins will not change.
In multi-table tournaments, PokerStars will match the practices deployed in our closed-liquidity markets where rebuys and add-ons incur fees similar to the original entry. These tournaments represent approximately 12 percent of the current schedule.
Multi-table tournament hyper-turbo rake will be increased to five percent.
Cap and percentage of rake will be increased in some no-limit and pot-limit ring games, mainly heads-up. Some rake caps will be lowered. Limit games will not be affected.
"I've been playing poker for 20+ years and I have personally never complained about a rake increase in my life, although, I do fully understand why people would," Negreanu wrote. "I used to play in a $10-$20 game back in Toronto where the rake was $10 a hand, plus you were expected to tip at least an additional $2.50 per hand. Despite that high rake, the game was still really good so I played it in often. When the time came where the game just wasn't good enough to beat the rake anymore, I moved on and found a different game to play in. The game wasn't nearly as good, but the rake was just $5 a half hour per player which amounted to about 25% of what I was previously paying."
Negreanu stated empathy with those affected and said he understands that players may discontinue playing certain formats they may no longer be profitable in after the changes take effect. He said he hopes that these players will still continue to play on PokerStars in other games that could be profitable for them.
When changes occurred in the past, Amaya has said it was to improve the overall ecosystem of the site. Although Amaya has not stated this as one of the reasons for the rake increases in this latest announcement, Negreanu said that the changes have nothing to do with the ecosystem and everything to do with increasing revenue for PokerStars.
"These specific changes are not designed to 'improve the ecosystem' or anything along those lines, these changes are designed to increase revenue," said Negreanu. "There is a delicate balance when pricing a service, of course, because as I mentioned previously, if you set the prices too high for a service or a product, you risk the possibility that the consumer stops using your service or product."
Up and Down Week for Amaya
It has been a big up-and-down week for Amaya and its online poker room PokerStars. The week started with PokerStars on top of the world by celebrating its 10th anniversary of the Sunday Million with Canada's "a.urli" winning the $10 Million Guaranteed PokerStars Sunday Million for $970,000.
Then, the following day on Monday, PokerStars celebrated a return to the United States for the first time since Black Friday rocked the poker world on April 15, 2011, with its successful hard launch of its ring-fenced and regulated online poker room in New Jersey.
Later in the day on Monday, PokerStars announced rake increases, which were less than popular among players.
Then, on Wednesday, the Autorité des Marchés Financiers filed five insider trading charges against the CEO of Amaya Inc., David Baazov, as a result from an investigation launched following the $4.9 billion acquisition of PokerStars and Full Tilt by Amaya.
Get all the latest PokerNews updates on your social media outlets. Follow us on Twitter and find us on both Facebook and Google+!