Norbert Teufelberger Sells £2.25m Worth of GVC Holdings Shares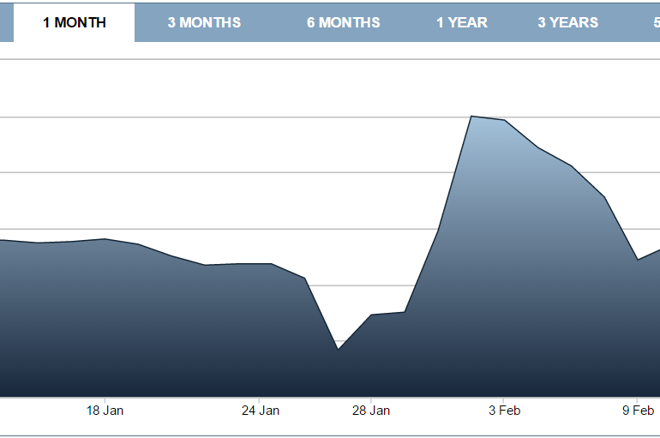 The share price of GVC Holdings has been on a rollercoaster ride since the company's reverse takeover of bwin.party digital entertainment on February 1.
Shares in GVC traded for 436.00p at close on January 29 before soaring to an all-time high of 511.00p at close of trade on February 1, the day the takeover officially completed. Since hitting those dizzy heights, the share price has fallen on five of the past six days, a situation not helped by Norbert Teufelberger selling shares worth approximately £2.25 million.
Teufelberger, the former CEO of bwin.party and now a Non-Executive Director of the new company, sold off 460,000 shares at a price of 490.00p on February 8. The share price fell to 488.00p at close that day then fell to 456.00p at the end of trading on February 9.
There was a slight recovery to 461.75p on February 10, but it was short-lived as shares fell 17.75p (3.84%) on February 11 to 444.00 per share. It is worth noting this is still higher that GVC's closing price on January 29 before the takeover completed.
There are many reasons that a shareholder decides to sell some or all of their holdings in a company – Teufelberger still holds 2,755,264 shares or 0.94% of the company – but they are not legally obliged to state those reasons. However, some investors read sales from key personnel as them having a lack of confidence in the company, and they follow suit by offloading their shares.
Conversely, directors making large purchases can cause the share price to increase as them investing their money into the company is seen as a major positive.
Is Modern Trading to Blame For the Fall?
Teufelberger's sale is not the only reason the share price plummeted. Much of today's share dealers are performed automatically with what are called "stop orders," which sell or buy a security when its price hits a particular point.
While some investors buy shares and hold them for a long period, often several years, others buy at one price and then sell when they have locked up some profit. Likewise, investors will sometimes purchase shares at one price, but sell them once they fall by a certain percentage to cut their losses.
Complex algorithms control the majority of these stop order, but investors can set their own or simply call their stockbroker and sell/buy shares. Humans being humans often use round numbers as a trigger point to execute stop orders, so when the share price hit 511p, it is likely many stop orders of 510p were hit, then at 495, 490,485, etc.
When the GVC share price hit a 12-month high of 482.00p on January 6, 2016, the share price fell and continued to do so until it hit 436.00p on January 29, the last day of trading before the takeover.
Shares in Paddy Power Betfair Fall 17% Since its Merger
Paddy Power and Betfair merged on the same day as the GVC takeover of bwin.party to create Paddy Power Betfair. Shares in the new company began trading on February 2 with a price of 10,490p per share, valuing the company at some £3.39 billion. However, shares in the company have been in free fall since the multi-billion pound merger and were trading at 8,765.00 at February 11 close, valuing the company at £2.832 billion, a fall of £558 million.
Get all the latest PokerNews updates on your social media outlets. Follow us on Twitter and find us on both Facebook and Google+!