Global Poker League Holds First Draft; Mustapha Kanit Picked First Overall

Mo Nuwwarah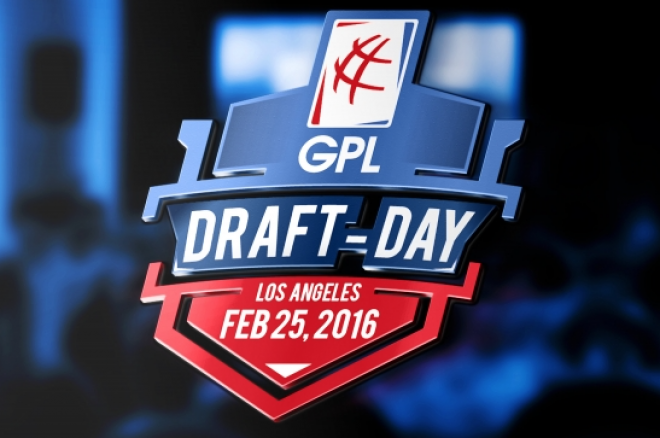 The historic day finally arrived as the Global Poker League held its first-ever draft in Los Angeles, live streamed on the league's Twitch channel.
The draft, supported by commentary from poker legends Daniel Negreanu and Phil Hellmuth, saw 48 players selected in a four-round snake draft. The order of the draft was determined via random draw on Feb. 16, with more than 200 players available for selection. The commentary team dropped the bombshell that Antonio Esfandiari pulled his name out of the draft pool, and after the analysis wrapped up, it was on to the draft.
Max Pescatori, manager of the Rome Emperors, had the first pick and made his selection about 40 minutes into the stream: Mustapha Kanit. From there, the draft continued for about four hours as the teams slowly filled out pick by pick.
Here's a look at each of the 12 rosters with draft order:
Rome Emperors — Max Pescatori
| Pick | Player |
| --- | --- |
| 1 | Mustapha Kanit |
| 2 | Dario Sammartino |
| 3 | Timothy Adams |
| 4 | Walter Treccarichi |
Montreal Nationals — Marc-Andre Ladouceur
| Pick | Player |
| --- | --- |
| 1 | Mike McDonald |
| 2 | Martin Jacobson |
| 3 | Pascal LeFrancois |
| 4 | Xuan Liu |
New York Rounders — Bryn Kenney
| Pick | Player |
| --- | --- |
| 1 | Jason Mercier |
| 2 | Tom Marchese |
| 3 | Kevin MacPhee |
| 4 | Jason Wheeler |
San Francisco Rush — Faraz Jaka
| Pick | Player |
| --- | --- |
| 1 | Phil Galfond |
| 2 | Tony Gregg |
| 3 | Kitty Kuo |
| 4 | Anton Wigg |
Las Vegas Moneymakers — Chris Moneymaker
| Pick | Player |
| --- | --- |
| 1 | Anthony Zinno |
| 2 | Jonathan Duhamel |
| 3 | Jake Cody |
| 4 | Jonathan Little |
Sao Paulo Metropolitans — Andre Akkari
| Pick | Player |
| --- | --- |
| 1 | Darren Elias |
| 2 | Byron Kaverman |
| 3 | Thiago Nishijima |
| 4 | Joao Pires Simao |
London Royals — Liv Boeree
| Pick | Player |
| --- | --- |
| 1 | Igor Kurganov |
| 2 | Vanessa Selbst |
| 3 | Chris Moorman |
| 4 | Justin Bonomo |
Moscow Wolverines — Anatoly Filatov
| Pick | Player |
| --- | --- |
| 1 | Dzmitry Urbanovich |
| 2 | Vladimir Troyanovskiy |
| 3 | Andrey Pateychuk |
| 4 | Sergey Lebedev |
LA Sunset — Maria Ho
| Pick | Player |
| --- | --- |
| 1 | Fedor Holz |
| 2 | Olivier Busquet |
| 3 | Eugene Katchalov |
| 4 | Chance Kornuth |
Berlin Bears — Philipp Gruissem
| Pick | Player |
| --- | --- |
| 1 | Brian Rast |
| 2 | Sorel Mizzi |
| 3 | Dominik Nitsche |
| 4 | Jeff Gross |
Paris Aviators — Fabrice Soulier
| Pick | Player |
| --- | --- |
| 1 | Bertrand Grospellier |
| 2 | Davidi Kitai |
| 3 | George Danzer |
| 4 | Mike Leah |
Hong Kong Stars — Celina Lin
| Pick | Player |
| --- | --- |
| 1 | Weiyi Zhang |
| 2 | Raiden Kan |
| 3 | Dong Guo |
| 4 | Bryan Huang |