iPoker Players Hit With Significant Rake Hike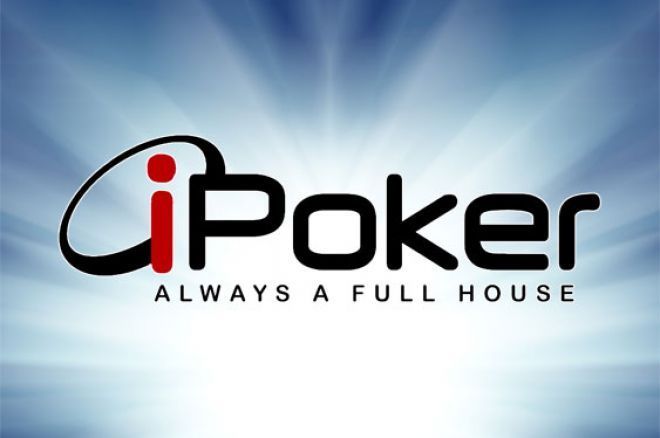 Cash game players on the iPoker Network have been hit with an unannounced rake increase, prompting angry responses on the Two Plus Two forums.
Observant players noticed the changes were first implemented on January 1, 2016. While none on the iPoker Network sites made an official announcement, some have updated their rake structure pages with the new rake schedule.
The fixed-limit games, which are quite sparse on the network, still have the same rake structure as in 2015, but pot-limit and no-limit cash games have undergone major changes that will hit players' bottom lines hard, particularly those who frequent "big bet" cash games with blinds of €0.50/€1 or higher.
In summary, the changes causing the outcry are:
A higher cap of €4 instead of €3 per hand at €0.50/€1 and above
Rake now taken at a rate of €0.01 per €0.20 in the pot instead of €0.05 per €1 at €0.50/€1 and above
Removal of the reduced rake cap for 3-4 handed play at all stakes
On the surface, these changes do not appear to be major and many recreational players probably won't notice them. However, when one delves a little deeper and applies the new rake structure to a typical game, and does so over thousands of hands, the changes are huge.
A pot needs to reach €80 for the new maximum rake cap of €4 to come into force, which occurs more than you may think in games with blinds of €0.50/€1 or higher. For example, in a €1/€2 no-limit hold'em cash game, there would be €33 in the pot if Player A raised to €6, Player B three-bet to €15, the blinds folded, and Player A called the three-bet. Then add a €25 continuation bet and call, and the pot swells to €83 and the new rake cap is hit.
The new rake structure has a profound effect on pots that are not whole amounts. For example, under the old structure, a pot of €55.80 was raked €2.75 (0.05 x 55), but the new structure sees the same €55.80 pot raked €2.79. This extra four cents may not seem much, but multiplied over thousands of hands it certainly adds up — plus it is money leaving the table, which is bad for those seated around it.
Although these two rake changes have angered some of the iPoker Network players, it is the removal of the reduced rake cap for 3-4 handed play at all stakes that seems to be a major bone of contention. Two Plus Two moderator "napus" claims that "removing the reduced rake cap for 3-4 handed play is the absolute worst move of these three [changes] and detrimental for the health of the games in the long-term."
He has a valid point because cash games tables are not always full, particularly six-max tables where players often leave. Also, this removal of the reduced 3-4 handed rake cap effectively punishes players who are prepared to sit at short-handed tables in an attempt to start new tables. The poster "napus" also correctly assumes that "reg vs reg battles will very likely be gone and there will be no games for the recreational players to join."
Will the iPoker Network Revert to the Old Rake Structure?
You may recall that PokerStars angered its players in late October 2015 when it announced plans to increase the rake in heads-up hyper-turbo sit-and-go tournaments, to increase the rake cap for heads-up no-limit hold'em and pot-limit Omaha cash games, to increase the rake cap for NLHE and PLO from $3 to $5 in games with stakes of $25/$50 and above, and to charge more rake in its Spin & Go tournaments.
Like these iPoker Network changes, PokerStars' players were vocal in their disapproval of the changes, and PokerStars later cancelled the proposed changes with the exception of increasing the Spin & Go fees. PokerStars has, however, made sweeping changes to its loyalty program that have caused unprecedented unrest among its high-stakes players.
Whether or not the management team of the iPoker Network will follow in PokerStars' footsteps and go back on these rake changes remains to be seen. But one thing is for certain — the Two Plus Two community is attempting to make its voice heard via a petition on the site and are sure to provide further feedback to the changes via continued comments.
Get all the latest PokerNews updates on your social media outlets. Follow us on Twitter and find us on both Facebook and Google+!