Five Poker Predictions for 2016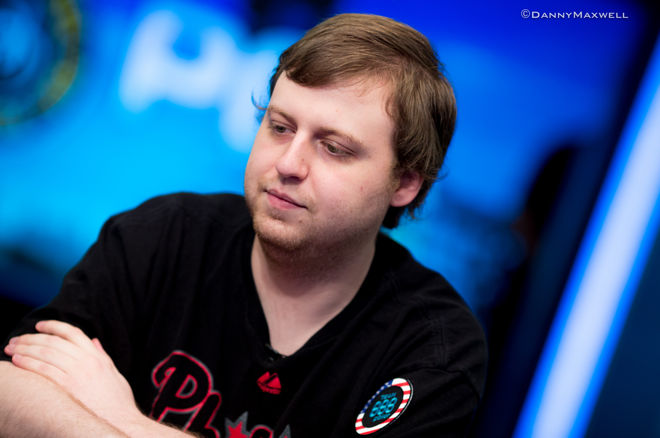 A new year has dawned, and although we're two weeks in, it's not too late to continue a PokerNews tradition and fire off some belated predictions for 2016.
First, we're going to over the 10 predictions offered up by the venerable Rich Ryan, podcaster extraordinaire. After batting .800 in 2013, he felt he had to set sights on some higher-variance plays. Thus, he followed a 2-for-10 2014 with another .200 season in 2015.
His two swishes:
David Peters will cash for $1.5 million — Peters absolutely crushed it in 2015, cashing for just over $2.9 million, more than double his previous career year of 2013 ($1.3 million).
Vanessa Selbst won't win GPI Ladies Player of the Year — Another home run, as Selbst finished just 15th, with Kelly Minkin leading the way.
The bricks:
Ninety-five players will cash for $1 million — Ninety managed the feat, with the cutoff being Isaac Haxton, who cleared seven figures by $5,279.
Phil Ivey will not be one of them — A win in spirit as Ivey had just two cashes in 2015, but one was his yearly romp in the Aussie Millions LK Boutique $250,000 challenge, which he won for over $1.7 million.
The PokerStars Caribbean Adventure, Aussie Millions, World Poker Tour World Championship, World Series of Poker Main Event, and WSOP Europe Main Event will grow from 2013-2014 — PCA (-215 entrants), Aussie Millions (-20), WPT Championship (-89), WSOP Main (-263), and WSOP Europe Main (-62) all saw entries drop.
Ole Schemion or [Removed:17] will win a bracelet — The closest either came was Yan's 16th-place finish in a WSOP Europe event.
America will win the Global Poker Masters — Italy won, with Russia second, and the Americans third.
Online poker will be legal in more than three states — Nope.
PokerStars will deal a real-money hand in the United States — Definitely on the right track here, but still nope.
Since I'm neither as bold nor as smart as Ryan, I'm going to dial it back to just five predictions, none of which are all that Earth-shattering. We'll start with the reigning Main Event champ.
1. Joe McKeehen will cash for $2 million in 2016
This would have been $1 million if not for McKeehen already binking over $1.2 million for second in the $100,000 Super High Roller at PCA.
Given the modern high-roller circuit, this prediction seems like it should be relatively easy to accomplish on the surface, but it's actually pretty rare. Some Main Event champs have had some good years immediately after their wins, but the only ones to hit seven figures in cashes were 2008 winner Peter Eastgate and 2005 champ Joe Hachem.
McKeehen indicated that he wasn't planning on firing away on the high-roller circuit, but he did allow that he might change his mind if he had success. Plus, he said he had a blast playing the event. Putting in some decent volume in high buy-in events with a skill level that didn't look out of place against the world's elite at PCA could equate to another big year for McKeehen.
2. Scott Seiver Will Win GPI Player of the Year
Picking one player amongst innumerable highly-skilled and highly-motivated pros, all of whom are drawing live if they play enough events, might seem a little crazy.
But if you had to pick one player to sit atop the year-end GPI standings, Scott Seiver should be the first name that springs to mind. Consider the following stats. Seiver's year-end GPI rank each of the past three years, starting with 2015: ninth, 10th, 14th. Seiver's year-end rank in money won in the same time frame: second, eighth, sixth.
Nobody on the live circuit has been more consistently excellent than Seiver, who is also one of the more versatile players out there — he has run deep in plenty of non-hold'em tournaments at the WSOP, which gives him a higher ceiling than even recent winners Byron Kaverman, Daniel Colman, and Ole Schemion.
If Seiver keeps this up, it's only a matter of time before the top spot is his.
3. One Drop Will Stick at the 2013/2015 Price Point
The WSOP released a "save the dates" memo that mentioned a few tournaments that are locked into the schedule such as The Colossus and the Seniors Championship. One thing conspicuously absent from the announcement was the $1 Million Big One for One Drop, which has drawn headlines each of the two years it ran in 2012 and 2014.
Surely, if the $1 million tournament were running, we'd have heard about it. The tournament fell from 48 participants the first year to 42 in 2014, and excitement was noticeably lessened, which is understandable as anything novel like that loses some luster when repeated.
At the same time, the proliferation of high roller events has spread to the point where top players expect them to be available in any prestigious poker series. The $111,111 price point feels like a nice, repeatable buy-in that will draw a decent crowd every time out. The WSOP needs a competitive offering with ARIA and Bellagio doing their best to poach the nosebleed crowd, and the $111,111 One Drop can be it.
4. Chidwick and Watson Rid Themselves of the Monkeys
Stephen Chidwick and Mike Watson have two of the most enviable résumés in poker.
Chidwick, the English star, has $4.3 million in live cashes. He has another $4.5 million in online cashes. The Canadian, meanwhile, has over $8.3 million in live cashes, including a WPT title, and $3 million more online. Both players are a threat to win anything they enter and are among the most respected players out there.
Of course, each has a giant hole in the resume — the lack of a WSOP bracelet. And it's not for lack of trying, as each can usually be counted on to put in some volume during the summer. Both are regular faces at final tables — each made three this year alone — but just haven't managed to break through.
That can't keep up with the quality of play and the volume these two put in, so I'll call for each one to take down a well-deserved bracelet in 2016.
5. Legislation Stays On Hold
Ryan's optimistic outlook spread to his guesses for online poker legislation, but I'm going the other way.
It just doesn't seem like there's any urgency to get poker legislation passed, as daily fantasy sports is the hot-button topic. The good news on that front is that numerous states, including Nebraska, California, Indiana, Massachusetts, Minnesota, and Pennsylvania have pending legislation that would allow DFS operators to exist in the state. And poker could potentially piggyback off of that in the future.
But that's in the future. Which means probably not in 2016, especially considering that this is an election year, which could result in low-priority stuff like poker bills getting pushed to the periphery.
Maybe it's just my pessimistic nature, but I won't be surprised if little to no meaningful progress is made to get poker legalized as it should be.
Get all the latest PokerNews updates on your social media outlets. Follow us on Twitter and find us on both Facebook and Google+!