BlogNews Weekly: New Year's Goals and Learning Pot-Limit Omaha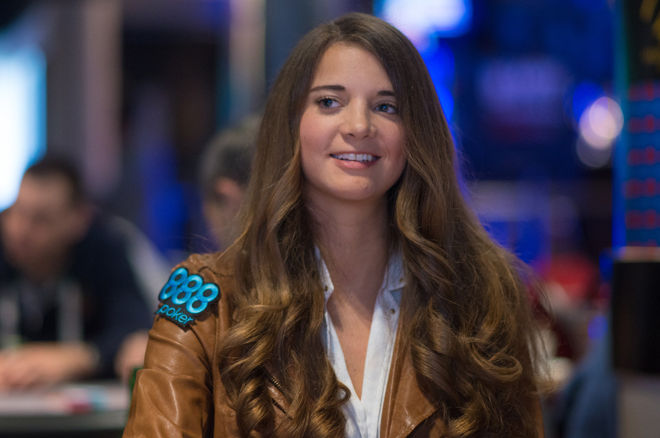 Each week, PokerNews brings you insight into the happenings at the major poker sites. Featuring the most popular blog posts, BlogNews Weekly is your one-stop shop for all your poker blog highlights.
This week, BlogNews Weekly brings you highlights from the latest PokerStars, partypoker, and 888poker blogs.
Establishing Goals for the New Year
A new year has arrived, which means many successful poker players are setting up their goals for what they want to accomplish in 2016. PokerStars Team Online player Katerina Malasidou is giving advice to those that need tips on how to establish their goals for the year in a blog titled Setting Your New Year Goals.
Malasidou breaks out her tips into four main points including being true to yourself, having a plan, depending on yourself, and keeping things realistic.
The second point of having a plan might be the most important on the list since simply having goals with no idea on how to achieve them will usually not get you too far in meeting them.
Discover on the PokerStars Blog how to establish your goals for the new year.
Sofia Lövgren's New Year's Resolutions and Goals
If after reading the PokerStars Blog you are still unsure on how to establish your goals, you should consider taking a look at the resolutions and goals set by 888poker Ambassador Sofia Lövgren in a blog titled New Years Resolutions and Goal Setting.
The blog begins with Lövgren discussing why setting goals and resolutions are important before getting into the many goals she established for herself for the coming year. While most of her goals surround poker, not all of them do. She also made a few life goals to help balance poker and her "normal" life.
Lövgren also takes a look back on 2015 where she admits she did not hit all the targeted goals she set for last year. Read more on the 888poker Blog about Sofia Lövgren's new year's resolutions and goals.
Guide to Learning Pot Limit Omaha
If one of your poker goals was to improve in a game outside of Texas hold'em, you should check out the partypoker Blog titled Pot Limit Omaha: A Brief Guide to PLO.
In this blog, PokerNews UK Editor and and partypoker blogger Matthew Pitt provides some great tips for those just learning the game, including how it's different from Texas hold'em.
At the end of the blog, Pitt explains some things that players should always be thinking about including trying to play hands where all four cards are somehow connected, willingness to draw to nut straight and flushes, not overplaying a pair of aces, using larger bankroll requirements when compared to hold'em, and being prepared for big swings of variance.
Learn more on the partypoker blog about pot limit Omaha.
Get all the latest PokerNews updates on your social media outlets. Follow us on Twitter and find us on both Facebook and Google+!