Mixed Results: Did the PokerStars Boycott Make an Impact?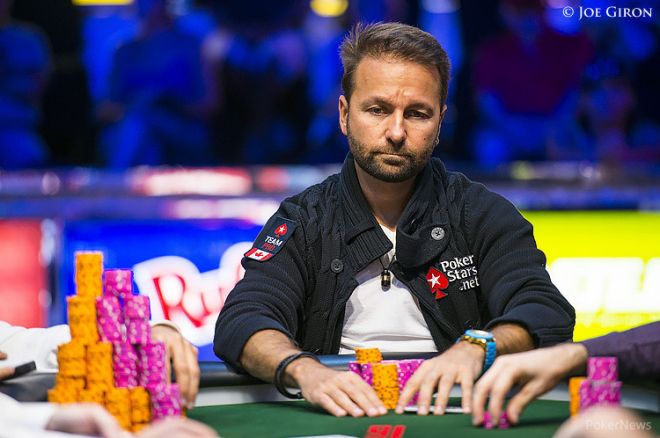 Over 2,500 online poker players organised a boycott against PokerStars that was to took place from Dec. 1-3, 2015. Was it effective? Some would say no, and some would say yes, which leads to a bag of mixed results.
The boycott was in response to major changes PokerStars announced would be coming its VIP program. The key story from the changes was the large reduction in benefits to the biggest grinders and highest-stakes players that play at the world's leading online poker room. The changes are expected to take effect on Jan. 1, 2016. While some of the changes will benefit recreational players, many of the site's biggest and most frequent grinders expressed their outrage.
Some of the changes that players expressed their discontent with included that PlatinumStar status players will receive up to a 10-percent reduction in overall rewards, Supernova status players will be rewarded up to 27-percent less, a cap on rewards at was set at 45 percent for Supernova Elite status players, and the elimination of the $1 million quarterly freeroll.
The Supernova and Supernova Elite status cutbacks remain as the biggest complaints, since many players worked hard to achieve the status in 2015 under the impression they'd receive certain benefits for 2016, as the program has operated on a two-year plan. That will now reduced in 2016.
Additionally, PokerStars plans to eliminate the earning of VPPs on pot-limit and no-limit games with blinds of $5/$10 or higher, 8-game with limits of $10/$20 or higher, and other limit games with blinds of $10/$15 or higher.
Was the Boycott Effective?
A quick look at the traffic figures would tell a story that the boycott was not overly effective, but that's on the surface. Digging deeper into the figures, you can see that it doesn't tell the whole story.
On Dec. 1, the first day of the boycott, peak ring-game traffic soared to 37,758 players, according to PokerScout. This represents a 65-percent increase from the prior Tuesday when peak traffic was 22,939. However, the traffic increase was due to a $1 million Milestone Hands promotion PokerStars ran to kick off its Christmas Calendar, and this coincided with the start of the boycott.
Robert DellaFave pointed out on OnlinePokerReport that if not for the boycott the traffic increase could have been more, since when PokerStars ran the promotion last year, traffic increased by 133 percent week over week.
Overall ring-game traffic also increased on PokerStars during the last two days of the boycott.
On Dec. 2, PokerStars achieved a 12-percent week-over-week peak-traffic increase (25,847 vs. 23,081 players), and on Dec. 3 peak traffic increased by nine percent (25,040 vs. 22,980 players).
Even though overall traffic increased on all three days, it was apparent to those looking at the PokerStars lobby that the high-stakes games were significantly more dormant.
For example, on Tuesday peak high-stakes ring-game traffic declined by 29 percent, according to data provided by PokerScout.
As OnlinePokerReport pointed out, PokerStars might deem this to be negligible since typically high-stakes ring-game traffic only accounts for 1.7 percent of the total action. During the boycott, however, this was decreased to just 0.69 percent of the total traffic.
The total number of players entering tournaments appeared to be the same for most. However, the Super Tuesday barely met its posted $450,000 guarantee with 451 players ponying up the $1,050 buy-in.
With the boycott consisting of mostly high-stakes players, it's of little surprised that the total number of entrants in the Super Tuesday declined by 13 percent when compared to the 516 players that entered the tournament a week ago.
Player Reactions
Perhaps the most vocal about the strike is Dani "Ansky" Stern, who believes the changes are not only unfair, but is also discontent in the way they were communicated. Stern believes the strike has been successful and was working hard on Twitter and TwoPlusTwo to communicate why players should participate.
Stern shared on Twitter that the strike was demonstrating to PokerStars the impact players can have to his 13,000-plus followers
For those wondering about my take on strike thus far: It's working. Keep going. Believe me this is bigger than total players online. CASHOUT

— Dani Stern (@TheRealAnsky)
Additionally, Stern informed the poker community that the three-day boycott that took place this week might just be the beginning with more plans down the road if PokerStars doesn't change its stance.
Starting to get some great ideas for the next big protest, learning so much right now.

— Dani Stern (@TheRealAnsky)
In this case, [PokerStars] made several [mistakes] I think.
Interestingly enough, Team PokerStars Pro Daniel Negreanu, who is generally supportive of the site but also isn't one to hold back from speaking his mind, seemed to understand some of the reasons players were striking. He also agreed that the communication of the changes was very bad, calling it "junior high" on a recent podcast with Joe Ingram.
It wasn't that Negreanu was against the changes — he believes benefits pushed down to recreational players is good for everyone — but in how they were communicated.
In a Cardplayer Lifestyle interview conducted by Robbie Strazynski, Negreanu said that, "I've had some disagreements in terms of how information is released, but I realized that sometimes people and companies make mistakes. In this case, they've made several I think. I fully understand both sides of this. I understand the player's side a lot more in terms of the VIP Program and having a promotion that starts on January 1st, that if you get to Supernova Elite you'll get the benefits next year, and communicating the changes in November (the eleventh out of the twelve months), even though there were warnings, is not right."
You can hear what Negreanu had to say starting at the 43-minute mark in the video below:
Reaction by Poker Sites
The competition obviously understood there was a well-publicized boycott scheduled for this week. However, only the second largest online poker room, 888poker, attempted to take advantage of the strike by luring in players with two new daily tournaments, higher guarantees on many of their events, and reducing rake from five to 2.5 percent on all of its pot-limit Omaha tables at the $1/$2 limits and higher.
PokerStars, for its part, has been very quiet about the boycott. There was no reaction of note on any major poker forum, nor were we able to get a comment when we reached out to PokerStars.
However, it is possible PokerStars is sitting back and waiting to react after taking everything into account. When three different protests about increases in rake and a reduction of benefits took place during Nov. 2014, PokerStars remained silent at first, but the online poker room eventually did roll back some of the changes they had planned.
PokerNews will keep an eye on developments as they happen.
Get all the latest PokerNews updates on your social media outlets. Follow us on Twitter and find us on both Facebook and Google+!