Landing International Purchases Les Ambassadeurs for £137 Million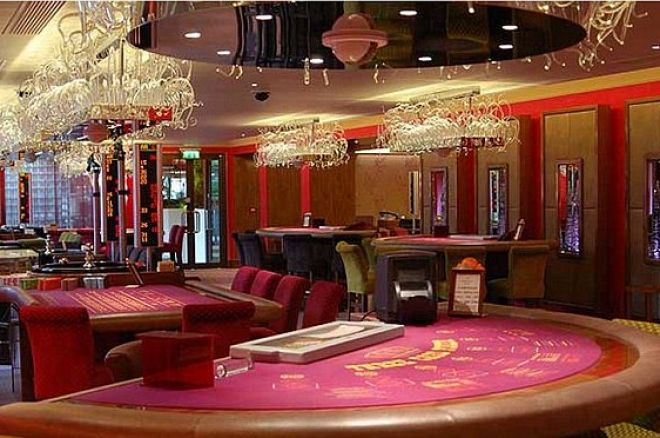 Hong Kong-listed Landing International Development Ltd announced it has inked a a conditional deal with United Kingdom's Twinwood Ltd to acquire all the shares in a company controlling London's upscale Les Ambassadeurs Club and Casino for £137 million ($207.4 million).
Landing International informed the investment community that the acquisition will be funded by the company's internal resources and debt financing.
The acquisition will mark the first major investment for Landing International outside of Asia where the company has primarily focused on properties in South Korea. According to GGRAsia, Landing operates and owns the casino at the Hyatt Regency Jeju Hotel, and is in a partnership with Genting Singapore Plc to develop a second gambling resort on the island.
Landing International Chairman Yang Zhihui elaborated on the investment expanding the company's horizons, stating that, "Our management believes that now is the right time to expand and diversify its gambling operations to other markets by investing in a casino with a recognizable brand name, such as Les Ambassadeurs Club and Casino. This acquisition will allow us to increase investment and increase the presence in the gaming industry for further growth in key financial indicators of the company."
Les Ambassadeurs Club and Casino currently operates 45 different gaming tables in roulette, blackjack, baccarat, and three-card poker. The club was also featured in the 1962 James Bond motion-picture Dr. No. However, among poker players, it is better known for some of the high-stakes action the casino hosts.
Last year, Dubai-based businessman Iraj Parvizi initiated a lawsuit against the casino for £10 million for failing to prevent cheating and collusion on the poker felts. Parvizi claimed that Josh Gould and World Series of Poker (WSOP) bracelet winner Roland De Wolfe colluded against him in a night where Parvizi lost £185,000. However, the total amount that Parvizi is suing the casino for is to recoup the entire amount of his losses between 2010 and 2013.
Not everyone agrees with the casino's claim that the games were above board. Professional gambler Richard Marcus, who is often called by casinos to assist them with spotting cheaters, claimed without a doubt the games were unfair after reviewing every single hand via the CCTV footage provided by the Les Ambassadeurs.
Marcus stated that, "I will not even concede to a small probability that this poker game was fair and above board." He further explained that the game was "utterly corrupted by collusion on the part of Josh Gould and Roland De Wolfe."
Lead image courtesy of dailymail.co.uk.
Get all the latest PokerNews updates on your social media outlets. Follow us on Twitter and find us on both Facebook and Google+!