partypoker Set to Make Changes to Level the Playing Field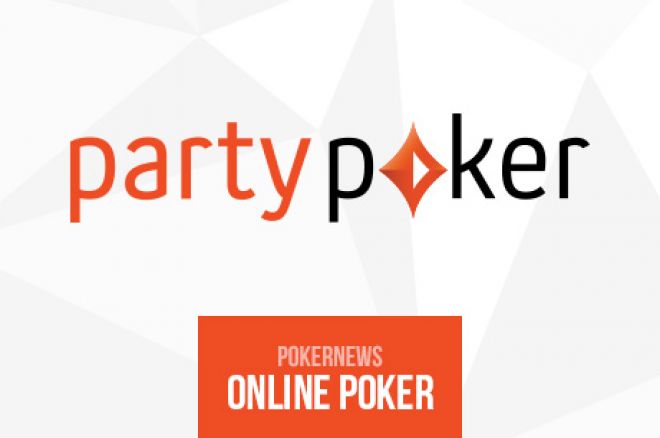 The debate on whether third-party software should be allowed is almost as old as online poker itself. Players tend to be in one of two camps: (1) Third-party software should be allowed or (2) third-party software should be banned. There tends to be no middle ground on this subject.
Over the coming weeks, partypoker is taking steps to prevent players from using third-party software with a trio of changes to the partypoker client in a move that it believes will level the playing field for all partypoker players regardless of their skill levels.
In short, the changes taking place are:
Players will be able to view the last 12 months of their own hand histories within the Missions icon in the partypoker software, but hand histories will no longer be able to be downloaded and saved to their local devices
Players wishing to wait for a cash game will join the room-wide waiting list and be randomly seated when a seat that matches their preference becomes available
Players joining a cash game will see the names of their opponents only once their first hand is dealt
These changes will stop players from using poker tracking software and their associated Heads Up Displays (HUD), prevent players from sharing hand history databases and halt the use of seating scripts that some players use to target lesser-skilled players by automatically seating them in what is commonly referred to as the "God seat."
Tony Dunst, a World Poker Tour champion and partypoker Ambassador, believes the upcoming changes will benefit both recreational players and professionals alike by preserving the quality of the games.
These changes at partypoker are designed to create a more hospitable environment for recreational players. Unfortunately, many of the tools and tactics that professionals use to maximize their edge have made the games too difficult for new players to survive. Without them, grinders will merely pass money back and forth while being raked, and games will inevitably dry up. I think these changes will help level the playing field for casual players, and preserve the quality of games for professionals.
"It is our duty as an online poker operator to provide a level playing field"
PokerNews caught up with partypoker's Head of Poker BI and Network Operations, Jay Kanabar, this week and quizzed him about the thinking and implementation of these changes, which are sure to divide the opinions of the partypoker community.
We put it to Kanabar that the upcoming changes to the partypker software may be seen radical to some section of the poker community, but Kanabar disagrees.
"To be honest, I don't think there are radical changes, we are just doing our duty as an online poker operator to provide a level playing field and ensure that we strive to provide the fairest and most ethical environment for all poker players to enjoy the game that we all love."
According to Kanabar, discussions about the changes have taken place over a 12-month period, during which time consultations with different sectors of the poker community have been had and analysis done on a plethora of statistics before reaching the decision to make the technical changes necessary to implement the aforementioned changes to the partypoker client.
Both Unibet Poker and Sky Poker prohibit the use of HUDs, with Unibet Poker taking things one step further by allowing players to change their screen name. Some sites, such as those on the MPN (formerly Microgaming), have tables where players remain anonymous throughout their session, but this last feature is not something that partypoker considered.
"I think it would be a real shame if online poker had to become completely anonymous, it wouldn't be much fun to enter a WPT with everyone playing blindfolded. Our Poker for the People mission is about developing the partypoker community where players can play online and meet each other face to face at our live events. I think this is really important so I don't feel that repetitive changing of screen names is good for partypoker or our players. I actually think this would be a defeatist solution and somewhat the easy way out."
Comparisons will be drawn to the recent changes at Full Tilt where players can no longer select which tables they sit at, instead they choose which stakes they want to play for and are seated at a randomly selected seat.
Cash game traffic dropped significantly shortly after Full Tilt implemented its recent changes, something that Kanabar and his team are aware of, but believe that the changes set to come into force will benefit the site and its players in the long term.
"I think the changes we are making are more fundamental that other operators have so far implemented. We are not jumping on the recreational player bandwagon, we are making these changes to benefit all poker players and of course, we hope that partypoker will also benefit in the long term by making sensible, fair and balanced changes although it's possible we could experience a drop but we want to be brave and not sit on the fence. If I walked into the Bellagio Poker Room in Las Vegas, I could not ask the Card Room Manager, "Who are your worst players? Can you lock me a seat up to the left of one of them? Where do I get the printout of all the hands everyone here has played over the last 6 months? When my juicy seat comes free can you give me a shout, I'm just nipping into Bobby's Room to take some notes on the hands being played in there!"
Kanabar admits he has no issue with players who like to use third party software, but has received "overwhelming feedback from players that they would prefer not to use this software but are forced to because they would be at a disadvantage against the players that are deploying it against them."
Players who are worried about their opponents trying to bypass these changes can rest assured that Kanabar and his team have thought of everything possible and steps are in place to prevent those players attempting to gain an advantage over others.
"We have made sure that we all our homework has been done before pushing the go button and delivering these improvements."
Exact dates for the deployment of these software upgrades were not released to PokerNews at the time of writing, but rest assured that we will update you with them as soon as they become available.
Do you play at partypoker? What do you think of these changes? Let us know in the comments box below.
Get all the latest PokerNews updates on your social media outlets. Follow us on Twitter and find us on both Facebook and Google+!