Five Thoughts: PokerStars Approved To Return To the United States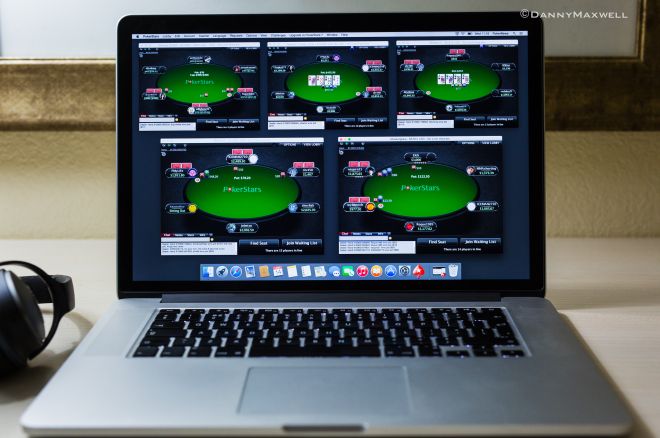 Poker history changed forever on April 15, 2011. The date that would come to be known as Black Friday locked U.S. poker players out of regulated online poker, a shocking and devastating event that altered the game's landscape completely.
I vaguely remember the online poker scene before the Unlawful Internet Gambling Enforcement Act hit in 2006. Yes, my partypoker account — actually, I was on the Empire skin — closed, but I just shrugged and moved on to playing on other sites like PokerStars that still welcomed my business.
When PokerStars ordered me to cash out my bankroll upon logging in and I got over the initial shock, I thought at first that there would be another big site I could keep playing at. Or at the very least, I figured this was a temporary roadblock and online poker would return in relatively short order. I asked a friend who had been playing professionally for years what kind of timeline he thought we were looking at before PokerStars was back. He guessed at least three years, maybe more.
More than four years later, his estimate looked to be far on the low end. Until yesterday.
1. PokerStars Approved in New Jersey
The New Jersey Division of Gaming Enforcement approved PokerStars' parent company, Amaya, to open a real-money online poker room in the state, meaning PokerStars should be dealing its first hand within U.S. borders since Black Friday soon. The press release announcement, which you can read here, also makes mention of Full Tilt. That opens up the possibility that both of the most well-known industry brands to U.S. players will be back on American soil.
Of course, just like established New Jersey online poker rooms, PokerStars and/or Full Tilt will operate in a ring-fenced market, meaning users cannot compete with other players around the globe — only those within the boundaries of the Garden State.
That will undoubtedly be a major turnoff for casual players who have longed for the return of the rooms they formerly frequented. With online poker in New Jersey not exactly booming — the combined World Series of Poker/888poker room sports a seven-day average of 170 players, according to PokerScout — is this even a big deal?
At first, it may well not be. Even if Amaya were to claim the entire New Jersey player base, it would be but a blip on the international poker market. The most important ramifications could be for the future. For years, Americans have been waiting, hoping for the return of the world's biggest online poker operator. Now, for the first time, we have a concrete sign that progress is being made.
We, the poker community, needed this.
The proverbial foot is in the door, and hopefully Amaya can continue to push it open.
2. 14th WCOOP Wraps Up
Sticking with the world of PokerStars, the most prestigious tournament series in online poker — and some would argue one of the most prestigious in poker, period — PokerStars' World Championship of Online Poker is in the books. The 14th edition of the series saw more than $66 million doled out to winners across 70 events.
The winner of the WCOOP Main Event was "Coenaldinho7", who banked $1.3 million as part of a four-way chop in the $5,200 tournament. The Belgian, who wouldn't reveal his real name in a winner's interview with PokerStars, attempted to broker a chop at the beginning of the final table. When that didn't work, he apparently decided to just win the thing, taking the lion's share of the chop after prevailing heads up against "AlwaysiNduCe" for the last $200,000.
Also of note, PokerStars hosted the priciest online tournament ever as part of the WCOOP, a $51,000 Super High Roller that drew 46 entries. Many of the biggest names in poker, stars like Daniel Negreanu, Doug Polk, and Daniel Colman, participated, but it was longtime online nosebleed player Ben Tollerene coming out on top after a three-way deal for $616,518.34.
Other WCOOP winners in 2015 whose names will be familiar to fans of the live game included Matt Vengrin, Mike Leah, Thayer Rasmussen, Shaun Deeb, Calvin Anderson, and Kyle Julius.
Seeing the results of another WCOOP only makes me pine for the return of PokerStars even more.
3. Poker Central
As the expansion of cable television has seen the number of channels climb to dizzying heights, more and more specialty channels have emerged. Golf fans have their own network with the Golf Channel. Likewise, fans of the NBA, NFL, MLB, game shows, food shows, and countless other things have dedicated networks devoted to 24/7 specialty programming.
Now, poker fans will seemingly get their own station with the impending launch of Poker Central.
Chad Holloway had a chance to interview Dan Russell, a top executive with Poker Central, who talked about the exciting future and potential of the channel. Russell revealed that Poker Central will launch with a mix of original programming and old school classics like World Poker Tour broadcasts and Poker After Dark.
I long ago joined the growing legion of cord cutters — I haven't lived in a house with cable since 2011. I have to admit, I'm jealous of everyone who will be able to fire up Poker Central and watch some of the stuff that got us all hooked on the game. No doubt I'll be tuning in on my friend's DVR at some point soon.
4. WSOP Europe Looms
Those who know me best (or have read my profile on here) know that I'm an avid drinker of fine beers. One of the trips on my personal bucket list is a journey to Oktoberfest, an annual beer festival in Munich, Germany. This year's edition is wrapping up in just a few days, but another festival of a different sort is right around the corner in a city not far away.
World Series of Poker Europe will be kicking off on Oct. 8, hosted in Berlin for the first time. In honour of the renowned beer celebration in nearby Munich preceding its arrival, WSOP Europe has scheduled a special €550 Oktoberfest No-Limit Hold'em event with four starting flights. That begins Oct. 9 and is part of a schedule packed with 10 bracelet events over a 17-day stretch at Spielbank Berlin Casino. The schedule also features the €10,450 Main Event and a €25,600 High Roller.
The race for the remaining bracelets of 2015 isn't the only story to follow at WSOP Europe. Plenty of players remain in contention for GPI WSOP Player of the Year honors. Will current leader Mike Gorodinsky hang on and secure his place in history along with a prestigious banner at the WSOP? He may have to head to Berlin to do so, as big names like Brian Hastings, Anthony Zinno, and Paul Volpe lurk just behind him in the standings.
5. Vanessa Rousso Finishes Third on Big Brother
Poker players often have roots in other mentally-engaging games, using experience in games like chess, Magic: The Gathering, and competitive video games to transition more easily than most and quickly grasp the nuances of poker. On the flip side, many have taken their poker experience and put it to use in realms like daily fantasy sports and stock trading.
Vanessa Rousso, who boasts more than $3.5 million in live tournament cashes, recently utilized her competitive wiles on the popular reality show Big Brother. She ultimately fell just short of victory, finishing third.
Almost all of my TV-watching time is dominated by sports and poker. I've never watched Big Brother and won't pretend to know anything about it, although it must be a damn successful show to have made it to a 17th season. I did listen to Rousso discuss her experience on Big Brother with the PokerNews Podcast team, and you should too:
Get all the latest PokerNews updates on your social media outlets. Follow us on Twitter and find us on both Facebook and Google+!