PKR Poker Joins the Trend by Introducing Lottery-Style Jackpot Sit & Go Tournaments

Jason Glatzer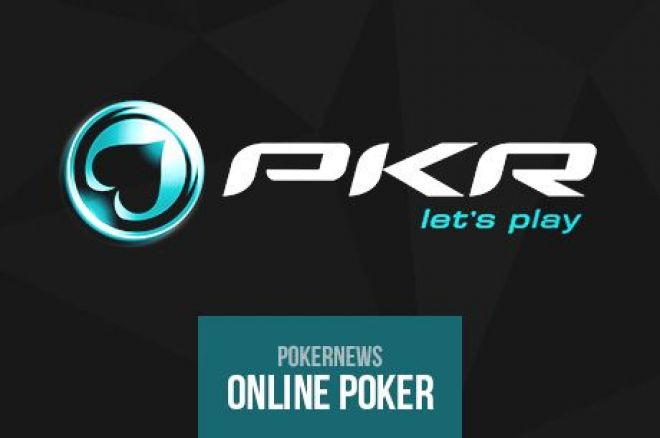 Many recreational players choose PKR Poker as their place to play due to its award-winning software and a overall player-friendly environment. With this in mind, it should be of little surprise that the online poker room recently introduced its own version of lottery-style games aptly named Jackpot Sit & Gos.
Unlike many new features introduced at PKR Poker in the past, lottery-style sit-and-gos are not new to the online poker world, with just about every major online poker room offering these games under a variety of names.
Jackpot Sit & Go's mirror the usual lightning-fast lottery-style games with three players competing for randomly determined prizes in a hyper-turbo format with just 500 chips. The random prize pool can be anywhere from two-times to 1,000-times the buy-in, however, more often than not players will be competing for just double the buy-in.
The implied long-term rake in the PKR Poker games is slightly higher than what is on tap at other rooms.
The games are being offered at a variety of buy-ins, including $0.30, $1.50, $6, and $12. It's interesting to note that there are micro-stakes games available following the trend started by PokerStars earlier this month with the introduction of €0.25 Spin & Go's in their French and Spanish poker clients.
The implied long-term rake in the PKR Poker games is slightly higher than what is on tap at other rooms like PokerStars. The $0.30 and $1.50 buy-ins feature an implied rake of 7.15 percent, while the higher stakes games have a lower implied rake of 6.2 percent. For those who don't know, implied rake is basically taking the probability of a player playing for certain prizes over an infinite amount of games and comparing it to the overall buy-ins collected.
In the higher buy-in games, the probability of a player playing for double the buy-in in a winner-take-all format is over 75%, or 15,432 out of 20,000, while the odds of a player playing for a piece of the highest prize pool of 1,000 times the buy-in is only one in 20,000, or 0.005 percent. Also of note is that the games are mostly winner-take-all. Only in the games where the prize pool is 100 times or more the buy-in is 10 percent of the prize pool reserved for the second-place finisher, while 8.33 percent of the prize pool is reserved for the third-place finisher.
Here is a look at how the prizes are randomly generated at both the $6 and $12 buy-in levels:
| Prize pool Multiplier | Prize Pool | Probability | Places Paid |
| --- | --- | --- | --- |
| 1,000 | $12,000 | 1 in 20,000 | 3 |
| 250 | $3,000 | 5 in 20,000 | 3 |
| 100 | $1,200 | 8 in 20,000 | 3 |
| 30 | $360 | 15 in 20,000 | 1 |
| 10 | $120 | 180 in 20,000 | 1 |
| 6 | $72 | 1,450 in 20,000 | 1 |
| 4 | $48 | 2,909 in 20,000 | 1 |
| 2 | $24 | 15,432 in 20,000 | 1 |
It'll be curious to see how much PKR Poker's ring game traffic declines as a result of players shifting to the lottery-style games. This is an expected result as it's occurred on every site after they've introduced lottery sit-and-go options. While cash game liquidity is a concern, it isn't a big one as typically players more than make up for it with the rake they pay in lottery-style games.
At the time of publication, PokerScout reports that PKR Poker has the 29th-highest online ring-game traffic in the world with a seven-day moving average of 200 players with a 24-hour peak of 340 players. These figures are already down significantly when compared to August 27, 2014 when the site featured a seven-day moving average of 285 ring-game players. How much more the site's ring-game traffic will decline is yet to be determined, but as long as its players are enjoying new games, the site is likely to benefit overall.
PKR Has a New CEO
PKR has appointed Chris Welch as its Chief Executive Officer only two months after Neil Alexander was given the role.
Alexander took over the reins in June 2015 when Malcolm Graham stepped down to join Gametech in the role of Vice President and was tasked with reshaping PKR's online poker product. That job has now been handed to Welch, who joined PKR as a Senior Brand Consultant in June 2015, after Alexander unexpectedly quit.
Get all the latest PokerNews updates on your social media outlets. Follow us on Twitter and find us on both Facebook and Google+!