Ladbrokes Suffers a 44% Drop in Profits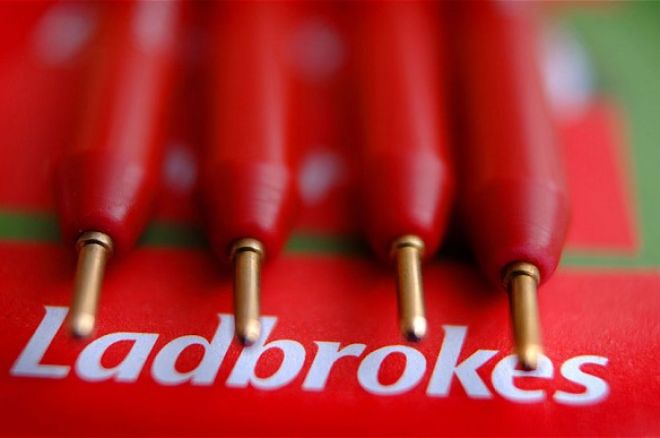 Ladbrokes Plc announced its interim results for the six months ending Jun 30, 215 and they make sorry reading indeed. While revenue increased by 1.3% year-on-year, profits dropped by some 43.9% with Ladbrokes.com and its Exchanges contributing to this fall by making an £11.0 million loss.
Revenues of £585.4 million were an increase of 1.3% compared to the same period in 2014 but the other figures showed significant drops.
Group operating profit fell 31.5% to £38.9 million with pre-tax profit plummeting by 43.9% to £24.7 million. The same percentage drop was recorded for profits after tax that stand at £22.2 million, while investors in Ladbrokes have not only been hit with a reduction in their shares' value, they'll also only be receiving 1.0p dividend per share instead of the 4.3p awarded in 2014, a drop of 76.7%
When exceptional items of £78.9m are taken into account, Ladbrokes' statutory pre-tax profits were actually a loss of £51.4 million.
Jim Mullen, Chief Executive at Ladbrokes, commented in the company's financial statement:
"Our first half results reflect the challenge facing Ladbrokes. While we have some encouraging customer trends, we need to reset the business and invest. The results clearly show why we need to change and why we need to do so quickly.
"In July, we set out an organic plan to create a better business in 2017 with clear targets. While doing this removes the short-term thinking that had come to dominate our actions, we recognise it does create short-term impacts on our profitability.
"However, our focus has to be about looking forward, investing and utilising our strengths to grow. There are signs in H1 that the customer is there to be convinced by the Ladbrokes offer – good Gaming performance, strong Mobile Sportsbook KPIs and growth in Australia. We have a solid base to build on.
"So going forward expect to see the Ladbrokes brand more prominent across the media, a retail driven multi-channel offer rolling out to more customers, an evolving and improved Digital offer and further progress in Australia.
"The proposed merger with the Coral Group represents an exciting opportunity for the business but, with completion some way away, the focus for me and my team must be on the here and now delivering on our organic plan, building a better Ladbrokes and driving performance towards our 2017 targets."
Ladbrokes isn't the only bookmaker to release disappointing results because rivals, William Hill, last week saw its share price fall by 7.5% on the back of reporting a 35% drop in profits.
Get all the latest PokerNews updates on your social media outlets. Follow us on Twitter and find us on both Facebook and Google+! Or if Sports Betting or Daily Fantasy Sports is your thing than please visit BookieSmash - The UKs #1 betting tips and online betting sites resource or FantasyWired - DFS at its finest.