Betfair and Paddy Power Agree to £5.8 Billion Merger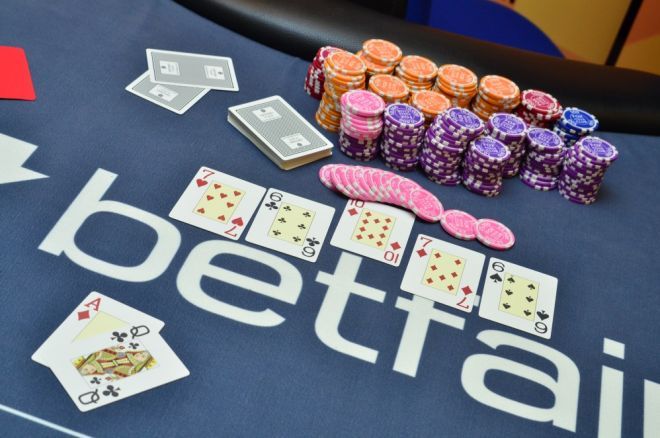 Gambling giants Betfair and PaddyPower have reached an agreement in principle to merge, creating a company worth £5.8 billion at current market prices. Shares in Betfair (Betfair Sportsbook) jumped by more than 17% during early exchanges.
The news came shortly after Betfair gave a Q1 FY16 Trading Update to the London Stock Exchange, an update showing revenue had increased 15% to £135.4 million and mobile revenues increasing 57%.
Should the merger go through, it would create one of the world's largest public online betting and gaming companies by revenue. Betfair Chief Executive Officer, Breon Corcoran, commented on the potential merger saying:
"The proposed merger with Paddy Power is hugely exciting. It would create a truly global sports betting group with unmatched products and talent, and significantly enhanced scale. The combined business would be one of the world's largest online sports betting operators, with revenues totalling more than £1 billion."
Corcoran, formerly of Paddy Power, would become the CEO of the Combined Group with current Paddy Power CEO, Andy McCue, becoming the Chief Operating Officer (COO) and an Executive Director of the Combined Group. The current Betfair CEO was recently awarded a £10 million bonus after achieving three financial performance targets.
Paddy Power shareholders will own 52% of the newly combined company, with Betfair shareholders holding the remaining 48%. According to the press release, shareholders in Paddy Power will also receive a special dividend of €80 million immediately prior to the merger completing.
Shares in Ladbrokes and William Hill fell more than 3% shortly after the announcement, its investors seemingly worried about this new, massive competitor. Ladbrokes are looking to merge with Gala Coral in a £2.3 billion deal.
The UK gambling industry is undergoing much consolidation with the Ladbrokes / Gala Coral merger, GVC Holding and 888 Holdings fighting it out for bwin.party and now potential Betfair and Paddy Power deal which very few people saw coming.
Get all the latest PokerNews updates on your social media outlets. Follow us on Twitter and find us on both Facebook and Google+! Or if Daily Fantasy Sports is your thing than please visit FantasyWired - DFS at its finest.