Sam Trickett Dishes on Super High Roller Cash Game, Big PLO Game at ARIA & More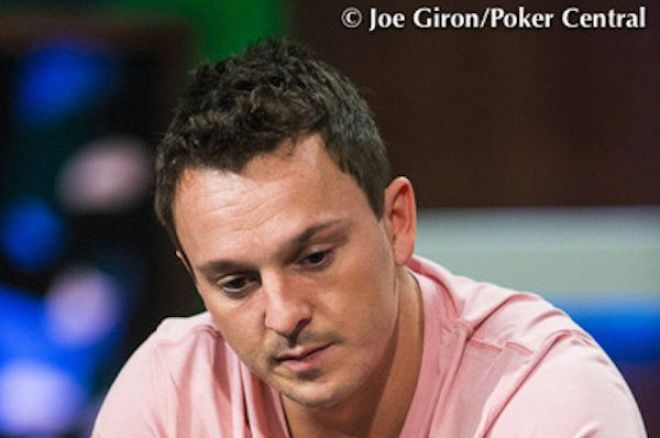 Right now a special invite-only cash game is be held at ARIA as part of the Super High Roller Series. With blinds of $400/$800/$200, a minimum required buy-in of $250,000, and a live broadcast to be hosted on Twitch, the Super High Roller Cash Game has captured the imagination of the entire poker world.
The Day 2 lineup currently includes Sam Trickett, Daniel Colman, Andrew Robl, Matthew Kirk, David "Doc" Sands, Paul Newey, Doug Polk and Scott Seiver. PokerNews is currently live reporting the cash game, which you can follow in our live blog. You can also watch the action on the Poker Central channel on Twitch.
On the dinner break of the Super High Roller Cash Game Day 2, PokerNews caught up with Trickett to get his thoughts on the game thus far.
It's been a relatively slow day for the Brit, but that doesn't mean he isn't having fun. In fact, he's quick to point out that "Aussie Matt" adds a special element to the game.
"Aussie Matt, I've been playing with him all week," Trickett explains. "I've literally had 45 minutes sleep in the last three days because I've been playing with Aussie Matt all week. He's great for the game. He never stops talking as well, so he's always entertaining. He gives good action, and everyone wants to play with the guy who gives good action. He can be dangerous if he gets some cards. As you've seen already, he's willing to gamble, which makes for an exciting game I guess."
While Trickett didn't make an appearance on Day 1 of the Super High Roller Cash Game, that doesn't mean he wasn't in action elsewhere in the building.
"I've been playing in the ARIA, $500/$1,000 PLO or $300/$600/$1,200," Trickett reveals. "Been a pretty good game, big swings. Not real huge pots, but just a lot of people are buying in for 100-200 big blinds. It's still been good fun."
Obviously all the cash game action has cut into Trickett's usually busy tournament schedule, which is why he's been noticeably absent from the 2015 World Series of Poker for most of the summer.
"In the past I've always played the WSOP," says Trickett. "Probably on average played 20 events a year at the WSOP, but this year I've played just one, the ONE DROP. I'm just concentrating on cash games, and I'm doing really well in the cash games. Tournaments are just starting to bore me a little bit if you want the truth, feels a bit like a grind. I like the freedom cash games give you to play whenever your want and leave whenever you want."
Trickett may not be as visible as he's been in past years, but he does intend to play the $500,000 Super High Roller Bowl on Thursday, a tournament PokerNews is live reporting.
"It's my birthday as well, so hopefully I'll have some birthday luck," Trickett says with a laugh. "I also have to play the WSOP Main Event."
Follow PokerNews' live coverage of the Super High Roller Cash Game by clicking here.
Get all the latest PokerNews updates on your social media outlets. Follow us on Twitter and find us on both Facebook and Google+!