BlogNews Weekly: PokerStars in California, Poker Tells, & Pocket Queens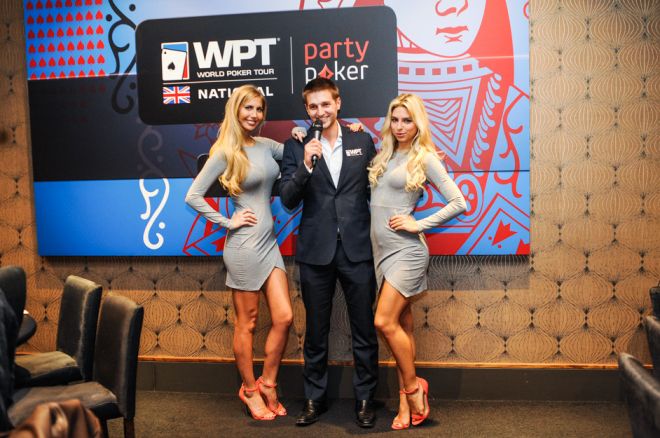 Each week, PokerNews brings you insight into the happenings at the major poker sites. Featuring the most popular blog posts, BlogNews Weekly is your one-stop shop for all your poker blog highlights.
This week, BlogNews Weekly brings you highlights from the latest PokerStars, Full Tilt, and partypoker blogs.
PokerStars Generating Grassroots Support in California
If you haven't been paying attention, there is a big battle going on in California where legislators are debating a number of bills concerning potential regulation of online poker. Unlike in other states, the battle isn't just between vested parties that are either for or against online poker, but also among the potential operators themselves.
While PokerStars is aligned with a few Indian tribes, there are other tribes and interest groups pushing to keep the online poker operator away from the potentially lucrative market if regulated. PokerStars is fighting back with a few campaigns, including some of their Team Pros reaching out to players and the media.
PokerStars Director of Poker Communications Lee Jones wrote a blog titled Team PokerStars Pros in San Diego about a recent meet and greet as part of the Let California Play! PokerStars Pro Tour where players and fans were able to interact and take pictures with many of the site's pros including Daniel Negreanu, Liv Boeree, and Jason Somerville at the Palomar Casino in San Diego. The local media also covered this event, which may potentially help PokerStars gain support to help with its quest of being included if and when online poker regulation is passed in California.
Learn on the PokerStars blog all about the recent Team PokerStars Pro gathering in San Diego.
Poker Tells
If you play live poker, you should understand the importance of tells players give away while playing. These tells can come especially handy if you are in a big spot, and often can make or break your tournament or cash game session.
Matthew Perry runs through some poker tells on the Full Tilt blog titled The poker tells you can rely on 100% of the time, which centres on poker tells he feels will be reliable every single time you see them.
Perry admits that tells aren't reliable 100% of the time, but does give some good tips and jokes in the blog including players having the goods when their hands are shaking, and that if a player's neck is pulsing he is often bluffing. Perry also jokes around with readers with several of his tips, claiming that a player might be possessed by a demon if his eyes are rolling.
Discover at the Full Tilt blog some great poker tells that you can use the next time you play live poker.
Playing Pocket Queens
While pocket queens is the third best hand in poker, it can also prove to be a tricky one depending on your stack size and table dynamics. If you have run into problems with this hand, you should check out what Partypoker Team Pro Tony Dunst has to say in a blog titled Teach The People: How to play pocket queens.
Dunst quickly points out that playing pocket queens with a short stack is generally easy with the goal being to get all-in preflop. He points out how it gets trickier as stack sizes are bigger in relation to the blind level, and parts with some helpful advice about what you should be thinking about when you have this premium hand in these situations.
Dunst also points out that player image should be a factor before deciding whether to flat, re-raise, or fold when facing a three-bet or more from particular opponents. The tighter an opponent is, the more cautious Dunst believes you should be with this hand.
You can also check out the two-minute video below where Dunst narrates a hand where David Viffer holds pocket queens against Isaac Haxton.
Get all the latest PokerNews updates on your social media outlets. Follow us on Twitter and find us on both Facebook and Google+!