Ladbrokes and Gala Coral in Merger Talks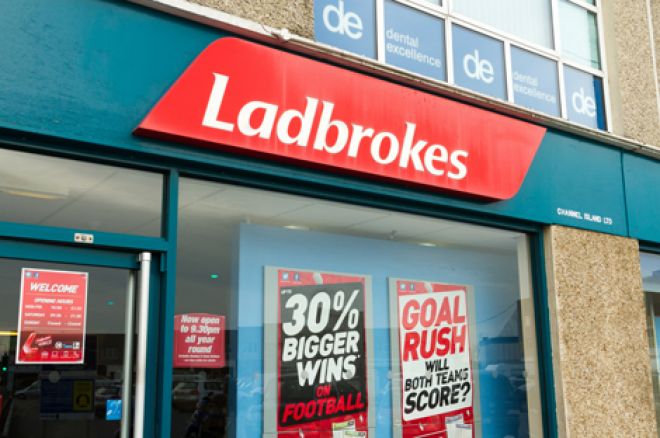 Shares in British gambling giant Ladbrokes skyrocketed on Tuesday after news broke of a potential merger with Gala Coral Group.
The story broke on the Racing Post website, which received a statement from Ladbrokes on Monday confirming that Ladbrokes are in discussions with the board of Gala Coral regarding a possible merger of Ladbrokes and Coral retail, Eurobet retail and Gala Coral's online business.
Should the deal go ahead, the new company would become the largest gambling company in the UK with more than 4,000 betting shops (2,194 from Ladbrokes and 1,845 from Gala). However, this could raise some concerns from the Competition Commission – formerly the Monopolies and Mergers Commission – as was the case when the two companies entered talks in the 90s.
Ladbrokes attempted to take over Coral in 1998 for £363 million from then-owners Bass, but the then Trade and Industry Secretary, Peter Mandelson, scuppered those plans citing the deal "would damage competition and disadvantage punters" as the British betting market would have only had two major players, William Hill and Ladbrokes.
Today's betting market is vastly different from 1998, with the trend shifting to online betting and mobile gambling, an area that Ladbrokes have struggled in when compared to the likes of Paddy Power and Betfair Sportsbook.
Speaking to the Racing Post, Ladbrokes CEO, Jim Mullen, said:
"Since becoming CEO my focus has been on a more aggressive plan to build digital scale and grow our recreational customer base across all channels, which is key to creating a more sustainable and growing Ladbrokes. My plans are well advanced and I look forward to presenting them to shareholders."
Mullen, who it is thought would remain CEO of the new merged company, is due to unveil those plans on June 30, although this review could be rescheduled if these preliminary talks reach an advanced stage.
Continuing, Mullen said: "A merger with Gala Coral could create a combined business with significant scale and has the potential to generate substantial cost synergies, creating value for both companies' shareholders. The board has not yet concluded whether a transaction is strategically attractive and can be delivered to shareholder on appropriate terms."
It will be interesting to see how talks develop and what sort of money is involved because it is thought that the private equity firms that own Gala Coral had plans to float on the London Stock Exchange this Autumn with an initial valuation of £2 billion.
At time of writing, shares in Ladbrokes were trading at 145.30p each, up 19.00% from the start of trading today.
Get all the latest PokerNews updates on your social media outlets. Follow us on Twitter and find us on both Facebook and Google+! Or if Sports Betting or Daily Fantasy Sports is your thing than please visit BookieSmash - The UKs #1 betting tips and online betting sites resource or FantasyWired - DFS at its finest.