DTD To Pay All Day 2 Players in Its Monthly Deepstack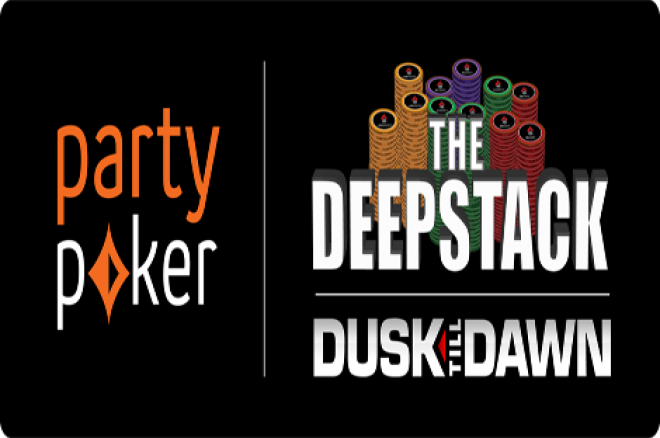 Dusk Till Dawn (DTD) has once again listened to customer feedback and made several changes to its new-look monthly Deepstack including making sure all players who reach Day 2 receive some prize money for their effort.
DTD launched the revamped Monthly Deepstack last weekend, a $500+$50 buy-in no limit Hold'em tournament with a $500,000 guarantee. Before its launch, DTD owner, Rob Yong, set a target of 700 entrants for the June edition, but this target was missed by 52 entries, leaving the club with an overlay of some $176,000.
One of the reasons for the larger-than-expected overlay was the flexibility built into the DTD Tickets system at partypoker. Players can win $550 tickets for DTD at partypoker that can be used for any $550 buy-in event rather than the next available tournament. According to Yong, 179 of these tickets were won in the run up to the new Deepstack yet only 43 players used them to play the Main Event.
After speaking to his customers, as he is renowned for doing, Yong has made several immediate changes to the Deepstack and all should be well received by the DTD members and partypoker players.
The first is the branding of the tournament itself. While it will remain a $500+$50 buy-in for the purpose of tickets and online Day 1s on partypoker, it is now being called the £300+£30 buy-in £300,000 Guaranteed Deepstack, which used to be the DTD flagship event.
Players who win a $550 ticket at partypoker can still use their ticket to enter and will be refunded the difference based on spot rate on Xe.com that day.
Keeping with the ticket system, players who win multiple tickets can now exchange their second ticket for money at the DTD cash desk. This is huge for recreational players who can now essentially pay for their travel and accommodation via the tickets system.
Another huge change that is resonating well with the players is the decision to pay everyone who reaches Day 2 £150 in cash, something of a first in British poker circles. Yong and his management team decided to take this unprecedented step after analysing the demographic of players who reached Day 2 last weekend.
"201 players made Day 2 of the Deepstack, astoundingly 172 of these players were from outside of a 30 mile radius of the Club. The top 62 got paid which meant that 139 players didn't get a penny. This scenario is not good for anyone especially when you want to sustain a monthly 1,000 runner event that heavily relies on travelling players."
With that in mind, all players who progress from an online Day 1 now receive £150 into their partypoker accounts – online Day 1s are set to run on a Sunday a couple of weeks in advance of the live Day 2 — and every player who makes it through to Day 2 from a Live Day 1 can collect £150 from the DTD cash desk.
Despite paying this £150 to Day 2 players, DTD promises to guarantee the first place prize of its Deepstack at a cool £50,000.
Satellites to the next Deepstack are already in the partypoker lobby and start at only $0.01. If you don't already have a partypoker account you can download partypoker via UK & Ireland PokerNews and receive a 100% match up to £250 when you make your first deposit.
Get all the latest PokerNews updates on your social media outlets. Follow us on Twitter and find us on both Facebook and Google+!