Brits Tear Up Opening SCOOP Events: Jack McDermott Wins $191K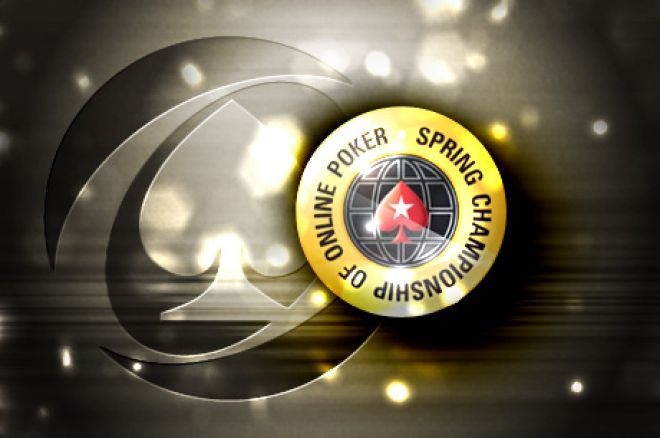 Here at UK & Ireland PokerNews, we're always full of optimism whenever an online poker festival such as the PokerStars Spring Championship Of Online Poker (SCOOP) begins because we're confident that many of our players are up there with the very best in the world.
The 2015 SCOOP may only be nine tournaments in, but our optimism has reached new, dizzy heights thanks to some remarkable performances by our countries' heroes.
SCOOP-01-High was a $1,050 NL Hold'em event that played across two days. By the time the 1,154 entrants were reduced to the final table of nine, each of the remaining players, three of whom were from the UK, had locked up $13,484.00.
"lostriver" was the first of the British trio to fall, his tournament ending in eighth place for $23,080.00. Next to fall was the popular Grimsby grinder Luke "LFmagic" Fields whose sixth place finish netted him $46,160.00, leaving "USoGotPwned" to fly the Union Jack on his own.
And fly it he did, all the way to third place and the first six-figure score of the series, a princely $110,784.00 to kick off the 2015 SCOOP in emphatic style.
The SCOOP0-01-Medium also yielded a solid result with "ballenAAgra" navigating his way to a fourth place finish and walking away with a cool $44,260.13 after a five-way deal.
Event 2, the 6-Max Progressive Super-Knockout was also one where Brits excelled. In the $27 buy-in low event, "penner94" (ninth for a total of $3,501.52), "mondonewc" (seventh for a total of $3,220.08) and "wozzle9" (fourth for a total of $8,914.96) all profited nicely, while over in the $215 buy-in medium event, "smurf0" walked away with $60,866.18 after making a deal four handed and going on to finish in second place.
If you thought those results were impressive, wait to see this next batch!
The $215 buy-in Medium Event 3 was the special edition of the Sunday Million. Those of you who read out Sunday Briefings will know that Brits have been smashing the Sunday Million to bits over the past few months and this trend was kept up this week with "calculer_" taking the whole thing down, after a three-handed chop, for a massive $178,368.64! Amazing stuff!
There was another gigantic score in the $2,100 buy-in high event where Jack "_JMCD_89" McDermott finished third from 986 players to collect a career-best score of $191,284.00. Top work, fella.
It's not only NL Hold'em where Brits excel, it appears we're pretty good at Badugi too, judging by the fact Talal "raidalot" Shakerchi finished fifth in the $2,100 buy-in event for $8,400.00 and Adam "Adamyid" Owen finishing second to Team PokerStars Pro Jason Mercier in the same event for $25,200.00
The $82 buy-in SCOOP-07-M's final table was ridiculously tough, yet and Englishman and Irishman still walked away with a large chunk of the spoils. Daniel "danloulou" Smyth finished in seventh place for $12,330.22 and "K1ngdomCome" bust in second place, but not before locking up $60,000.000 after chopping heads-up.
The $700 rebuy version of Event 7 wasn't as kind to our players, although "shurgar" did reach the final table and collect $38,634.83 which is a fantastic result.
Events 9 and 10 are paused and waiting to be restarted on Day 2 and there are tons of players still in the hunt for the SCOOP glory. Some of the big names remaining include Sam "tr1cky7" Trickett who finds himself second from 21 players in the $109 rebuy PLO 6-Max with $59,596.50 up top, John "dagunman" O'Shea who is sixth with 10 remaining in the $1,050 rebuy PLO 6-max where there's $166,980.00 up top and James "Asprin1" Akenhead who is nicely poised with 178 remaining in the $109 NL Hold'em event.
To date, players from the UK have won $1,365,861.44 through the eight completed events and Ireland's players have netted $128,736.38.
Get all the latest PokerNews updates on your social media outlets. Follow us on Twitter and find us on both Facebook and Google+!