Suspended 666Bet To Use Skrill For Withdrawals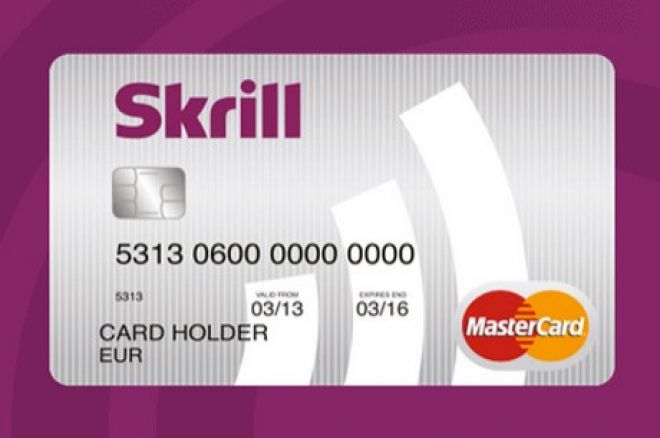 666Bet looks set to refund customers' balances after the stricken gambling company, which had its operating licence suspended by the UK Gambling Commission, announced that Skrill would be processing withdrawal requests.
Customers of 666Bet have been in limbo recently with 666Bet claiming it needed its site to be back online before it could process withdrawal requests, something that the UK Gambling Commission says is false.
A statement on the UK Gambling Commission site in mid-April claimed neither 666Bet, nor its parent company Metro Play Limited, had contacted the UK Gambling Commission regarding processing withdrawals and confirmed it had authorised the suspended companies to return funds to its customers.
666Bet denied these claims and blamed "erroneous and inaccurate press reports" for making the search for a payment processor more difficult than it needed to be.
The 666Bet website now looks to be back online after a number of weeks displaying a holding page claiming it was undergoing maintenance. However, many of its features such as registering for a new account or trying to look at sports betting odds timeout when one tries to use them.
Although the site is online, the UK Gambling Commission says 666Bet still does not have an operating licence. How
"The operating licence has been suspended as an interim measure which means that players can't play irrespective of whether they see an advert or not," reads an FAQ on the UK Gambling Commission's website.
The same FAQ has, for the first time since the suspension of the licence, revealed the reasoning behind suspending the licence.
Before we were able to complete the process of assessing the Metro Play Limited application for a full operating licence, we were forced to suspend Metro Play Limited's continuation licence. The suspension followed the arrest of one of their key directors and the suspension of Metro Play Limited's licence by the Alderney Gambling Control Commission (AGCC). We made it clear in the suspension notice that the suspension of the continuation licence did not prevent the repayment of customers' balances.
Despite the company's future being in doubt, 666Bet look set to be true to their word and will refund its customers. A statement from 666Bet asked its customers to create a Skrill account as this "will be the only option open to customers in the near future" before thanking "customers once again for their patience in this matter."
On April 29, 2015, 666Bet wrote on its Facebook page:
As you are aware, customers can now withdraw their funds from 666BET. However, due to the volume of withdrawals currently being processed, please be aware that it may take a day or two longer than the advised 3-5 day turnaround.

We would like to remind customers that all withdrawals will be processed via Skrill so you will need a Skrill account in order for your withdraw to be processed.

Thank you for your continued patience.
The post has been replied to more than a dozen times, in the first hour of the post going live, by customers complaining they cannot use Skrill because they have pending cashouts to their bank. At time of writing, Bet666 had not replied to any of these queries.
Do you have money trapped on 666Bet? How much does the company own you? Have Bet666 been transparent with you throughout its difficulties? Let us know in the comments box below.
Get all the latest PokerNews updates on your social media outlets. Follow us on Twitter and find us on both Facebook and Google+!