London's Ritz Casino Sues High Rollers Over Unpaid Gambling Debts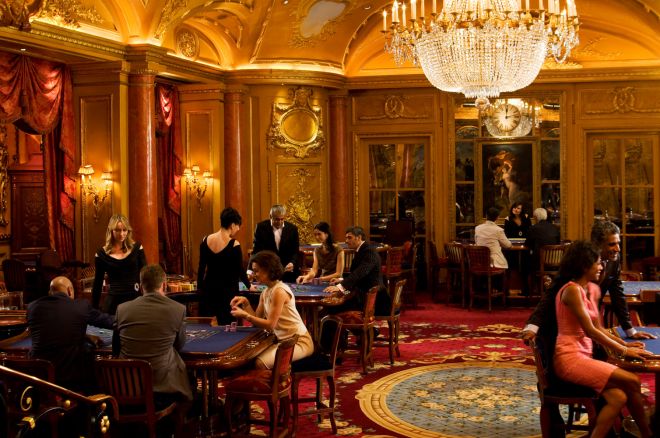 A report in the London Evening Standard last week revealed that The Ritz Club casino in Piccadilly launched a number of multi-million pound lawsuits against individuals around the world to chase unpaid gambling debts.
The casino, which is owned by the billionaire twins Sir David and Sir Frederick Barclay, sued 10 gamblers last year after it showed an operating loss of almost £12.5 million, a large percentage of which was labelled as "significant non-recoverable gaming debts." Turnover soared from £21.5 million to near £32 million between 2012 and 2013, but the casino still failed to turn a profit – the Ritz hotel generated profits of £9.6 million during the same period.
In August 2014, The Ritz Club won a case against the now ex-wife of the Omani Foreign Minister Sayyid Badr bin Hamad bin Hamood Al-Busaidi, Nora Al-Daher, who attempted to sue the casino after losing £2 million in one evening playing Punto Banco – she's certainly no Phil Ivey – and then failed to honour some of the cheques that she handed over that night. A judge ruled that Al-Daher had "unimaginable wealth" and had to pay the £1 million owed to the casino.
Another high profile case involved the Singaporean construction magnate Bharat Kalwani who The Ritz Casino accussed of paying his £5 million bill with a cheque that later bounced. This case was settled in the 11th-hour.
The Ritz Club elegant décor and its willingness to allow customers complete privacy while betting for huge stakes have made it a popular venue for the world's rich and famous casino game lovers. While the minimum bet in blackjack, Three Card Poker and Baccarat is £25, the maximum wagers are tailored to the customer's needs and are thought to be among the highest in London.
Get all the latest PokerNews updates on your social media outlets. Follow us on Twitter and find us on both Facebook and Google+!