Ladbrokes Appoint Jim Mullen as CEO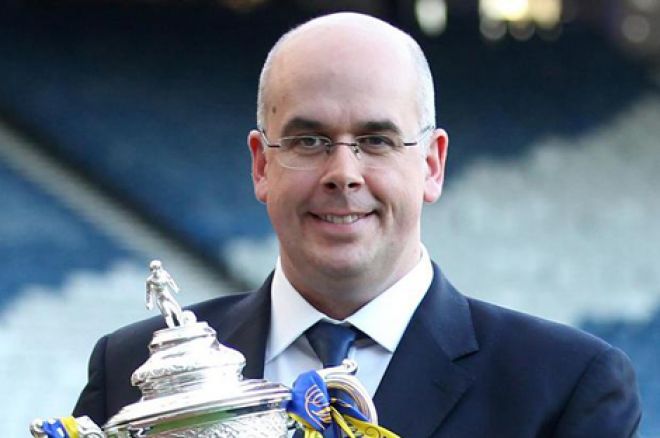 British gambling giant, Ladbrokes, has appointed Jim Mullen as the successor to out-going Chief Executive Officer Richard Glynn.
Glynn is set to step down from his position on March 31, 2015. It marks the end of a near-five year spell in charge for Glynn, time that could be described as turbulent at best. Glynn has found himself under-fire from almost the minute he took over the reins thanks to a huge drop in profitability for the Ladbrokes group.
In the year ending December 31, 2010, Ladbrokes make £348.3 million profit. This plummeted to £118.20 in 2011, increased to £190.30 in 2012 before falling to £67 million in 2013 and the latest figures reveal the company only made £41 million in 2014.
Glynn's replacement is currently the Managing Director of Ladbrokes Digital who joined the company from William Hill in November 2013. He is set to be paid an annual salary of £500,000 plus a an annual bonus of up to 170% of his salary.
Speaking of his appointment, Mullen, a 44-year old Glaswegian, aid:
"I am delighted to become Chief Executive of Ladbrokes. The business has undergone rapid change and we have laid good foundations from which to grow but there remains much to do. We have a strong brand, competitive products and excellent people throughout the business. I am looking forward to working with my colleagues to make the most of the opportunities ahead to grow the Ladbrokes business."
The Chairman of Ladbrokes, Peter Erskine, said in a statement to the London Stock Exchange:
"We conducted an extensive search to identify Richard Glynn's successor. We attracted a number of strong external candidates. We wanted a combination of industry experience with strong digital skills, a proven record of operational delivery and the leadership ability to capitalise on the opportunities for growth that are now ahead of us.
"Since Jim's arrival in the business, less than 18 months ago, he has helped transform our Digital operations. He has built and led a strong team and won the respect of his colleagues and the confidence of the Board through successful delivery of a new competitive and innovative digital offer that has delivered growth.
"The Board is confident that Jim can use the leadership qualities he has displayed in the Digital team to take forward the wider Ladbrokes' business. Ladbrokes has gone through extensive change and Jim's task will be to build on the strong foundations laid and make us compete even more effectively, deliver a robust growing business and build scale. He faced tough competition from strong external candidates but emerged as the unanimous choice"
Claim your £1,200 Ladbrokes Poker bonus today.
Get all the latest PokerNews updates on your social media outlets. Follow us on Twitter and find us on both Facebook and Google+! Or if Sports Betting or Daily Fantasy Sports is your thing than please visit BookieSmash - The UKs #1 betting tips and online betting sites resource or FantasyWired - DFS at its finest.