Dot-Poker Domains Become Available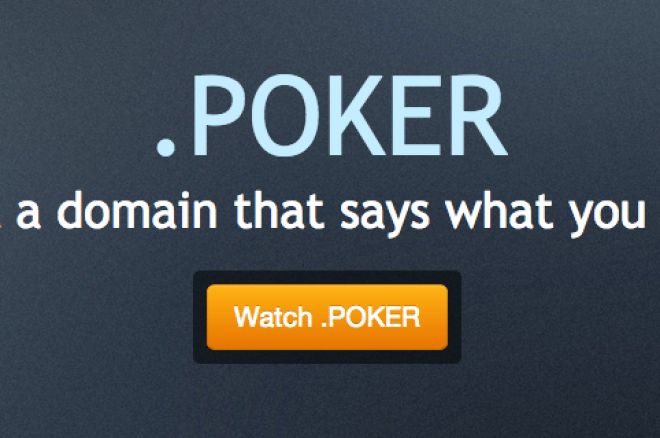 The new gaming-focused dot-poker Top Level Domains (TLDs) became officially available for registration on Wednesday, as they entered the so-called "landrush period."
Between March 10 and April 9, 2015, anyone interested in owning a dot-poker TLD can submit an application to any of the global registry service providers authorized by the Internet Corporation for Assigned Names and Numbers (ICANN). Once the landrush period is over, all the domain names that will have received more than one application will be assigned through an online auction process.
Before the beginning of the landrush period, dot-poker TLDs went through what is called the "sunrise period" (February 5 through March 7), when eligible trademark holders were given the opportunity to secure their poker-dedicated TLDs.
The landrush period is the last stage of a process that is set to soon make dot-poker TLDs available to the greater public, as the open registration will begin on April 21.
Most of the Good Domains Are Already Gone
If you planned to wait until April 21 to get yourself a dot-poker domain, you should know that you are already late, as most of the best domains seem to be in the hands of those who had the opportunity (and the rights) to participate in the sunrise period.
Domains such as pokerstars.poker, fulltilt.poker, 888.poker, and party.poker appear to have already been assigned, and the same goes for others like unibet.poker, paddypower.poker, and williamhill.poker.
Things go in a similar way for all of the most important live poker events, as wsop.poker, ept.poker, wpt.poker, appt.poker, lapt.poker, and ipt.poker all appear to be already taken.
You are not going to get any luckier with more generic — and potentially highly lucrative — domains such as online.poker, howtoplay.poker, iphone.poker, rules.poker, news.poker, or strip.poker, as also these domains are already firmly in the hands of those who came first.
However, not everyone in the poker industry has the same IT department, and some seem to have strangely missed the opportunity to secure a dot-poker TLD. Companies like PokerStars, Playboy Poker, PKR, Everest Poker, Unibet Poker, and many more may soon be requested to place their bids for what they could have gotten for much less.
Here's a list of some the domains related to poker rooms and live poker events still open for registration during the landrush period:
everest.poker
playboy.poker
pkr.poker
tonybet.poker
netbet.poker
titan.poker
titanbet.poker
redbet
grosvenor.poker
gsop.poker
unibetopen.poker
espt.poker
aussiemillions.poker
Although it always seems to be on top of the latest technological developments, the Global Poker Index seems to have missed the opportunity to secure some good dot-poker domains, as both gpi.poker and sportify.poker are still available. And the same goes for more generic ones like texasholdem.poker and love.poker.
All the domains in the list can be preordered for $44.95, even if it is reasonable to expect that none of them will be assigned without an auction once the landrush period expires.
Good for Branding and SEO
As BizUp Media co-founder Matteo Monari told PokerNews earlier this year, the launch of dot-poker TLD domains represents a good chance for a number of poker sites to boost their SEO strength and increase the visibility of their brands.
"In the past years, search engines — especially Google — have decreased the importance they give to the presence of keywords in domain names in terms of rankings, [but] using a relevant keyword in a site's domain is still a good thing," Monari said. "The TLD of a site is no doubt a powerful sign to users who see the address listed in Google; a sign that the site is no doubt focusing on the topic they are interested in."
He added, "A meaning-rich TLD allows brand to integrate it in their brand names and save important characters in their URLs getting rid of the dot-com. As a result, their URLs get shorter and can more easily be shared on social media sites in their original form."
Roland LaPlante, Senior Vice President and Chief Marketing Officer at the world's second largest domain registry, Afilias, also welcomed the introduction of the dot-poker TLDs and urged those interested in launching a dot-poker website to apply for the domain of their choice as soon as possible.
"Poker fans share a special language and many poker terms will make excellent dot-poker domain names," LaPlante said. "The most popular names will likely receive multiple bids during the landrush period, so submit your application(s) today at your favourite registrar and ensure you have a seat at the table!"
Get all the latest PokerNews updates on your social media outlets. Follow us on Twitter and find us on both Facebook and Google+!