BlogNews Weekly: Here's Why PokerStars Moved the Sunday Million Anniversary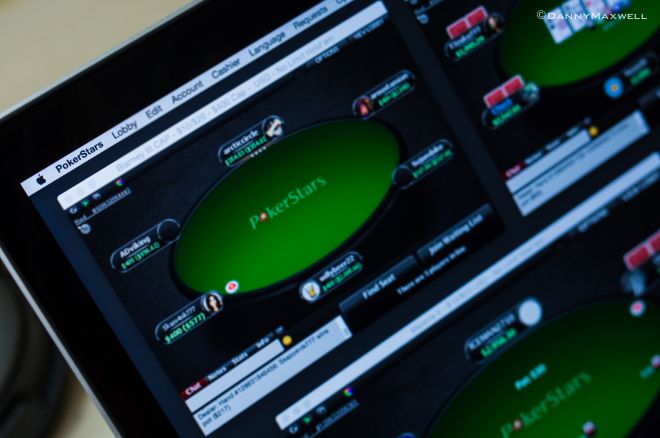 Each week, PokerNews brings you insight into the happenings at some of the major poker sites. Featuring the most popular blog posts, BlogNews Weekly is your one-stop shop for all your poker blog highlights.
This week, we bring you the highlights from PokerStars, Full Tilt Poker, and partypoker blogs from last week.
Why PokerStars Moved the Sunday $9 Million Anniversary Tournament
PokerStars plans to celebrate its ninth anniversary of the Sunday Million tournament on March 15, by bumping the guarantee to this tournament to a jaw-dropping $9 million, while keeping the regular $215 buy-in.
This tournament was originally scheduled on March 8, however, as PokerStars explains on a blog titled Why PokerStars moved the Sunday Million anniversary tournament, it was moved after players speaking up that this conflicts with International Women's Day, which takes place on the same day.
International Women's Day not only commemorates the improvements many societies have made towards the equality between men and women, but also is a great way to honor women who are important in your life including your mother, sister, wife, daughter, girlfriend, or grandmother.
Head to the PokerStars blog to read more about why PokerStars changed the date of the Sunday $9 million Sunday Million 9th anniversary tournament.
Guide to Limit Hold'em
Limit hold'em is the Game of the Week this week at Full Tilt. To help you learn how to play this variant of hold'em, Full Tilt blogger Gareth Chantler provides a helpful guide in a blog titled Learning Fixed Limit Hold'em.
The blog points out the main difference between the two games is that during limit hold'em, players are often priced into calling due to much better pot odds than usually occur during no limit hold'em.
To go along with all the helpful tips on the blog, there is also a six-minute video showing you how these tips work in action.
Learn more on the Full Tilt blog on how to play limit hold'em.
Partypoker's exclusive UK Community Facebook Forum
If you are in the UK, you may want to check out partypoker, since the online poker site has committed to improving the poker experience for players in this country. The popular online poker room recently signed a multi-year marketing deal with Dusk Till Dawn (DTD) which lad to the creation of a unique Grand Prix Million tournament with a $1 million guarantee in May. This $120 buy-in tournament features nine opening days online at partypoker, as well as nine opening days at DTD.
To further spread its reach into the UK, Michelle Orpe, the host of the exclusive partypoker UK Community Facebook forum, explains on a blog titled Join the party with partypoker's exclusive UK Community Facebook Forum how UK players can find extra value off the felts.
Orpe describes how last week partypoker gave away $5,500 in seats to its forum members and plans to give away a further $7,500 this upcoming week.
Read more on the partypoker blog about the partypoker UK Community Facebook forum.
Get all the latest PokerNews updates on your social media outlets. Follow us on Twitter and find us on both Facebook and Google+!