Mehmet Hassan's Alleged Killers Go On Trial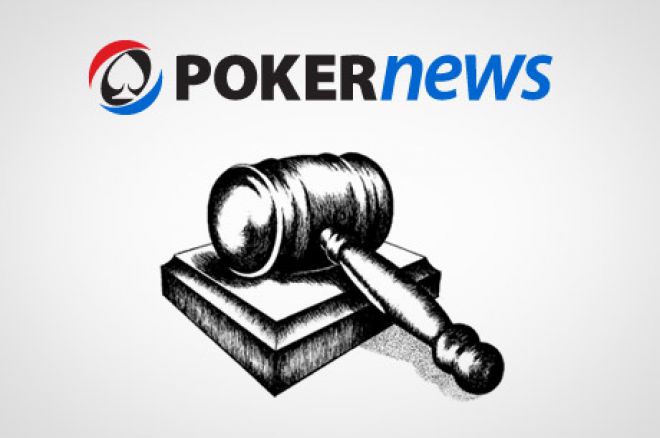 Mehmet Hassan, a prominent figure on the London poker scene, was bound with parcel tape and a necktie and then kicked and stamped to death in his north London flat. While Hassan lay dead or dying, his attackers ransacked his home and made off with thousands of pounds.
This is the story that the Old Bailey heard on Monday where former care worker Leonie Granger, her boyfriend Kyrron Jackson and friend Nicholas Chandler stand accused of false imprisonment and the murder of Hassan.
Hassan was found dead at his home shortly after a winning poker session at The Palm Beach Casino in Mayfair in March 2014. One week later, police arrested three suspects and charged them with Hassan's murder.
Crispin Aylett QC said at the opening of the court case: "When Miss Granger was arrested, the police seized her mobile phone. It appears that she had attempted to delete much of the incriminating material stored in that telephone.
"Nonetheless, among the items that have survived is a piece of film which appears to have been recorded on the morning of Monday 24 March. Miss Granger, Jackson and Chandler can each be seen holding bundles of £50 notes. At one point Chandler is spraying £50 notes all over the floor while Jackson is stuffing £50 notes into his underpants.
"While Mr Hassan's body lay undetected in his flat, his killers were literally throwing his money around."
You can see the short video clip that the jury saw, here.
The jury heard how Hassan preferred not to use banks and would often have thousands of pounds in his flat at any one time. They also heard how Hassan and Granger were seen leaving the Palm beach casino around midnight of March 23, 2014 and around half an hour later, Hassan booked a taxi that took Granger to an address in Lewisham.
The driver of that taxi overheard Granger's mobile phone conversation where she said: "Swear down! I don't believe it. Don't tell me the money's not there! I saw it. Look in the drawer. Look under the cabinet."
According to The Guardian, when Hassan's body was found and Granger informed of his death she broke down in tears and claimed that two of Hassan's friends had turned up at his flat and began sniffing cocaine so she made her excuses and left.
In addition to the charges in relation to the death of Hassan, Jackson and Chandler are further accused of robbing Hassan, two counts of plotting to rob employees of Grosvenor Casinos, two counts of conspiracy to have a shotgun and imitation firearm in January 2014 and two counts of conspiracy to falsely imprison.
All three defendants have pleaded not guilty to the charges brought against them. The trial continues.
Get all the latest PokerNews updates on your social media outlets. Follow us on Twitter and find us on both Facebook and Google+!