Five Thoughts: The Golden Ticket, EPT Deauville Recap, and More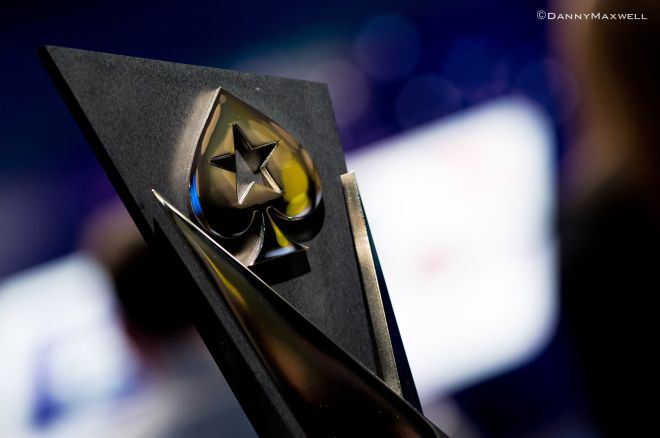 Even the pessimistic must dream when they are handed a ticket that could be worth more than half of a billion dollars. That's a lot of zeroes.
What's the first you would do? I would probably make a reservation for two at Le Volant, a quaint, family-owned restaurant a stone's throw from the Eiffel Tower, and hop on a redeye to Charles de Gaulle with my wife. Then buy a house. Maybe two. Maybe three.
That is a lot of zeroes.
The odds don't seem so long when you hold that ticket, either. No, when you hold it high and repeat those six numbers aloud, trying your very best to remember them by heart, 175,000,000-to-1 seems reasonable.
The line at 7-Eleven on Wednesday night was so long that it curved into the frozen food section. I checked my watch to see that there were 35 minutes before tickets could no longer be distributed. The minute hand sprinted around my wrist as the line moved at a glacial pace in front of me. Every time the machine would start to lag the gentleman behind the counter would shrug in a pseudo-apologizing manner.
"The system is slow right now," he would say every so often.
With 15 minutes remaining, I was finally one patron away from purchasing the golden ticket. The woman in front of me handed the clerk a pre-filled ticket, opting to choose her own destiny rather than have the machine spit out a random combination of digits to determine her fate. The gentleman tried to run the ticket through the machine, but there was an error.
He tried again. No luck. He turned to the woman, who, without speaking, convinced the clerk to try one more time. He did. No luck.
Frazzled — she must've known her auntie's birthdate would surely be among the six special numbers drawn that evening — the woman requested 10 random tickets. The clerk obliged, and the woman exited the store quickly.
"Just one ticket, please," I told the clerk, exchanging $2 for the right to imagine life with no rules or perceived monetary limitations.
The gentleman handed me a ticket, and immediately tried to emulate the Sultan of Swat:
Unlike Babe Ruth, I didn't hit a home run after calling my shot. I hit a dribbler up the middle that skimmed off the shortstop's glove and rolled slowly into centerfield, but at least I didn't strike out!
Now that the moment's over, I kind of realize that the 175,000,000-to-1 odds to win were kind of long. For example, if the odds of winning the Super Bowl remained even for all 32 teams each year — just go with me here, Jaguars fans — my fightin' New York Jets are five times more likely to win five consecutive Vince Lombardi trophies (33,000,000-to-1) than I was to win the jackpot.
In reality, the Jets are 368,289,462,208,282-to-1 to win a single Super Bowl in my lifetime.
Over the last few weeks, Powerball hysteria spread across the United States as the jackpot continued to climb higher and higher. We saw the same happen in December of 2013 when the Mega Millions jackpot climbed to a record-setting $648 million, and it will happen again soon enough. In the meantime, gas stations will still practice hope trafficking in this great country of ours, selling lottery tickets, scratch offs, and other games of chance to all comers who are of legal age or can grow a beard faster than their classmates. Most will continue to scratch away money, while local and state governments rake in the juice and taxes from any winnings.
In the meantime, most of us are disallowed from playing a friendly game of poker with one another online because doing so might promote underage gambling or, even worse, fund terrorism.
You better believe that I'll be back in that line in a few months though, exchanging my $2 for delusions of grandeur. The jackpot will have to be "big enough" for me to play, of course. I'm not sure if $40 million worth my time.
1. Romania Denied at EPT Deauville; Comeback Victory in the High Roller
Score another for Bulgaria, as Ognyan Dimov defeated Dany Parlafes heads up to win the EPT Deauville Main Event. Dimov outlasted the 592-player field to capture the top prize of €543,700, and is the second Bulgarian to win an EPT title.
He is the first to win on European soil — fellow countryman Dimitar Danchev won the 2013 PCA Main Event in the Bahamas.
Dimov's previous largest score came last October, when he finished 11th in the EPT London Main Event for £33,500. He now ranks fifth on Hendon Mob's Bulgarian all-time money list, behind Danchev, Simeon Naydenov, Atanas Gueorguiev, and Ruben Nanev.
Parlafes earned €338,700 for his efforts, pushing his total live tournament earnings to $870,183. While he was unable to become the first Romanian EPT champion, Parlafes now ranks fourth among his countrymen, trailing Mihai Manole, Ionel Anton, and Dan Murariu.
Thus far in Season 11, all five EPT champions come from countries that have previously captured a title. Two Americans, Stephen Graner and Kevin Schulz, were victorious, and the United States is now tied with the United Kingdom at 16 combined titles. Two Germans, Andre Lettau and Sebastian Pauli, also won EPT Main Events, bringing Germany's total to 13.
In Season 10, Dominik Panka (Poland), Sotirios Koutoupas (Greece), and Oleksii Khoroshenin (Ukraine) were all first time champions for their respective nations, winning three consecutive EPT titles.
No country has produced more finalists without earning a title than Spain (17). In my 2014 predictions I was all in on Spain, thinking that one of the hundreds of Spaniards that participated in EPT Barcelona might rise up and make history, but alas they remain winless on the tour.
In the €10,300 High Roller at EPT Deauville, Josip Simunic started the final day with four big blinds. The Austrian stormed back to win the whole damn thing, besting Frenchman Jean-Noel Thorel heads up to bank €309,170. Ironically, Simunic started his comeback by tripling up through Thorel and Joao Ribeiro at the start of the day.
During the introduction of his winner's interview, Simunic grinned from ear to ear when Remko Rinkema called him the champion.
"It's incredible," Simunic said, still smiling. "Unbelievable. I don't know what to say to be honest…[it's] the sickest story of my life."
Simunic more than doubled his career live tournament earnings with the win – his previous largest score was a third-place finish in the 2013 CAPT Bregenz Main Event for €31,780. Despite the big win, Simunic only ranks 15th on the Austrian all-time money list. Seven players have more than $1 million in live tournament earnings, including the No. 1 Austrian, Josef Klinger ($1,759,013).
2. Mateos Doubles Down
While Adrian Mateos didn't win the biggest prize at EPT Deauville, he did accomplish something that is extremely difficult to replicate.
On Feb. 7, Mateos outlasted 18 players in a €5,250 buy-in turbo event, winning €36,290. After booking the victory, the Spaniard quickly hopped into a €2,150 turbo with 51 opponents. Mateos won again, this time earning €31,450, bringing his one-day total to €67,740 and two titles.
Despite the smaller fields, both final tables boasted very strong players, including Eugene Katchalov, Dominik Nitsche, Artem Litvinov, and David Vamplew.
Also, like a boss, Mateos posed with both trophies, holding them high in the air with both hands.
Photo courtesy of PokerStars Blog
Mateos first caught my eye in the 2013 WSOP Europe Main Event, when he, you know, won. The young Spaniard topped a field of 375 players to earn a cool €1 million. It was his 12th cash of the year, and he added a 13th at EPT Prague.
Prior to winning the WSOP Europe Main Event, Mateos had more than $300,000 in live tournament earnings. Since winning the WSOP Europe Main Event, Mateos has more than $500,000 in live tournament earnings. His big score in 2013 now makes up only 61.9 percent of his career live tournament earnings ($2,183,922).
Maybe there is a glimmer of hope for Spain after all.
This will be the first year that Mateos is legally eligible to travel to Las Vegas for the WSOP. Last year, Ole Schemion didn't make a big splash at the Rio during his first trip, but he did win a Super High Roller at ARIA for around $1 million. We will see if the Spaniard can continue crushing in his young career.
3. Altman Wins the WPT Lucky Hearts Poker Open
Brian Altman topped a field of 1,027 entries at Seminole Hard Rock Hotel & Casino to win the $3 Million Guaranteed Lucky Hearts Poker Open and $723,008. Altman defeated Mark Dube heads up, who pocketed $434,462 for his efforts.
The tournament ended on a massive cooler, where Dube flopped top set of aces and Altman flopped a set. Neither the turn nor the river paired the board, and Altman was crowned the WPT champion.
Kelly Minkin finished the event in third place, earning $262,912. While she was unable to become the first woman to win an open event on the World Poker Tour, Minkin more than doubled her career lifetime earnings and now has just under $500,000 to her name. At the end of January, she won a preliminary event in the 2015 L.A. Poker Classic for $54,630.
This was the second consecutive WPT final table featuring a female. Esther Taylor-Brady finished fifth in the WPT Borgata Winter Poker Open Championship in January, earning $174,118.
| Place | Player | Prize |
| --- | --- | --- |
| 1 | Brian Altman | $723,008 |
| 2 | Mark Dube | $434,462 |
| 3 | Kelly Minkin | $262,912 |
| 4 | Greg Rosen | $220,189 |
| 5 | Sanjay Gehi | $180,752 |
| 6 | Jon Graham | $146,245 |
The state of Florida, most notably Seminole Hard Rock Hotel & Casino, continues to churn out huge tournaments with massive prize pools. The last two WPT Main Tour events held at Seminole both attracted more than 1,000 entries, and the Season XII WPT Seminole Hard Rock Poker Showdown was the largest Main Tour event in WPT history with 1,795 entries. Eric Afriat defeated Season XII WPT Player of the Year Mukul Pahuja heads up in that historic event, winning $1,081,184.
Fans of the World Poker Tour will be happy to hear that Season XIII premieres this Sunday on Fox Sports Networks. Be sure to check your local listings so you can set those DVRs!
4. Global Poker Masters to be Broadcast on Twitch
My friend and PokerNews Podcast cohost Jason Somerville is undoubtedly the Twitch OG in the poker world. Somerville has experienced tremendous success with RUN it Up!, and dozens of players have attempted to emulate his channel in recent months. Now, the Global Poker Index is getting in the Twitch game.
On Tuesday, the GPI announced that the Global Poker Masters will be broadcast on Twitch. The event will be broadcast in five different languages, but GPI CEO Alex Dreyfus knows that this deal isn't just about streaming capabilities.
"Twitch is not only a video platform, but also a lively community," Dreyfus said. "During the GPM and the upcoming Global Poker League (GPL) we intend to use everything this service offers to promote an innovative and engaging poker experience."
Dreyfus also discussed the opportunities for live betting that come with a proper broadcast. The GPM will take place in a secluded area, so the broadcast will feature hole cards with no delay. PokerStars sequestered players during the 2011 PCA Main Event final table, but the action was not broadcast live.
I'll never forget covering the Galen Hall vs. Chris Oliver heads-up battle when they were sequestered at the Atlantis. One reason I won't forget it is because of this fold by Hall. That was the turning point in this match and led to his victory. Another reason I'll never forget that match is because they were sequestered. All of the members of the media were huddled in a small conference room, watching the final table unfold on two large screens. Our ledes all yo-yo'ed as the chips moved back and forth, while not too far away both Hall and Oliver were waiting to be released back to the real world.
The introduction of a live broadcast with the hole cards is very intriguing, but sequestered tables bring with them a bit of awkwardness. There can only be a limited number of fans, and they all have to give up their phones and smart devices. These observers aren't allowed to come and go either - the final table area has to be totally secured in order to maintain the integrity of the game.
Is it impossible? No, but it is certainly a dynamic wrinkle that has to be dealt with carefully.
The live betting aspect is very interesting, because the odds change every single hand as the chips move around the table. It's also appropriate because most poker stream viewers are looking for a sweat, and if they are able to wager a few dollars here or there they probably will. I don't expect GPM to be perfect, but it's a great opportunity for Dreyfus and the GPI to experiment and see if any of these models is viable.
5. Krupp Wins the 2015 PokerNews Cup Main Event
The 2015 PokerNews Cup Main Event smashed the €200,000 guarantee at King's Casino in Prague, attracting 1,550 players and generating a total prize pool of €310,499. Christian Krupp took the event down, turning his €250 entry fee into a whopping €57,473.
The top six players at the final table all booked five-figure wins.
| Place | Player | Prize |
| --- | --- | --- |
| 1 | Christian Krupp | €57,473 |
| 2 | Torsten Wichtrup | €34,993 |
| 3 | Slavomír Byrtus | €24,560 |
| 4 | Jurek Goman | €18,444 |
| 5 | 7andar | €14,345 |
| 6 | Giray Fuat | €10,619 |
| 7 | SPYMAN | €7,604 |
| 8 | Witold Krawczyk | €5,418 |
| 9 | Ethem Tosun | €4,279 |
| 10 | Dino Volkholz | €3,537 |
It's easy to get wrapped up in the big buy-in events - trust me, I love slamming the F5 button during a super high roller - but it's awesome to see small buy-in events that award massive ROI's to players that make deep runs. This is the type of event that's in my price point as well, so it's more realistic for me to dream about winning a prize like Krupp rather than pulling a Phil Ivey and taking down the AU$250,000 Challenge.
Also, even though these events feature massive fields and there is a high amount of variance involved, the odds of winning one are a lot more reasonable than 175,000,000 to 1. Even for someone like your's truly.
I'm no Chad Holloway, but I can click buttons with the rest of them.
Congratulations to Krupp for wading through this massive field and picking up a huge prize, and good luck to everyone who will be grinding this weekend in hopes of hitting it (relatively) big. There's a $250,000 guarantee at Commerce Casino this Saturday with my name on it, and there are no lottery tickets required. If you want to come and get second place, come on down.
Get all the latest PokerNews updates on your social media outlets. Follow us on Twitter and find us on both Facebook and Google+!