888 Holdings Rejects $1.14 Billion Takeover Offer from William Hill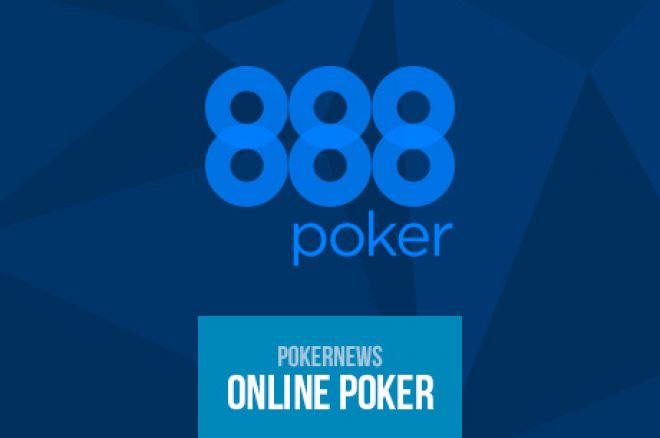 William Hill PLC will not be taking control of the world's second biggest online poker room — at least not for $1.14 billion.
Only five days after PokerNews reported about a maxi offer from England's first bookmaker to take over 888poker's parent company 888 Holding,London-based PR firm Hudson Sandler announced that negotiations have ended before the two parties could come to an agreement.
"[888 Holdings] confirmed on Feb. 10 that it had received an approach regarding a possible offer for the Company by William Hill PLC, but that there was no certainty that any firm offer would be made nor as to the terms on which any firm offer might be forthcoming," the note states.
"The Board of the Company and the representatives of the principal shareholder trusts, together with their respective advisers, have had a number of discussions with William Hill and its advisers concerning a possible recommended offer, valued at 200 pence plus a 3 pence dividend per share."
However, the note continues, the price offered by William Hill did not satisfy the requests of one of 888's key stakeholders, who would be willing to sell his shares only for a considerably higher amount.
"Due to a significant difference of opinion on value with a key stakeholder, it has not been possible to reach agreement on the terms of a possible offer and the Board of the Company has agreed with William Hill to terminate discussions."
As reported here on PokerNews when the news of the negotiations first broke, it immediately seemed that the 200 pence a share offer from William Hill did not meet the expectations of one of the founders and owners of 888 Holdings, as rumours suggested that the Shaked family would be keen to settle for a minimum of 300 pence a share.
Right after the announcement, the value of William Hill's shares at London's stock market went up 0.63 percent while 888 Holding's shares dropped 11.58 percent.
As 888 Holdings Chief Executive Officer Brian Mattingley pointed out, the reaction of London's Stock Exchange and the unsuccessful conclusion of the negotiations should not lead anyone to doubt about the financial stability of the company, as he explained that "[888 Holding] is in good health and continues to trade comfortably in line with expectations. The Company will announce its full year results on 24 March 2015 and the Board of the Company looks forward to the future with confidence."
Get all the latest PokerNews updates on your social media outlets. Follow us on Twitter and find us on both Facebook and Google+!