PokerStars Cancels Previously Announced Rake Increases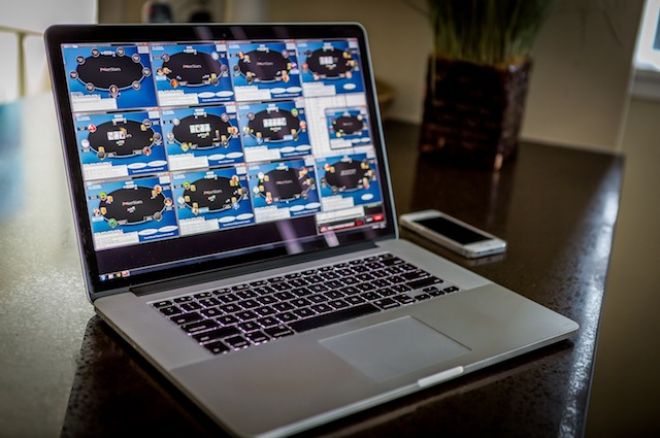 Back in October, PokerStars drew the ire of the poker community when it announced new strategic changes including a rake increase. Now, the world's biggest online poker site has reversed course and cancelled all previously announced rake increases, except for those that apply to Spin & Go games.
The initial rake increase was broken down into two parts. On Nov. 4, PokerStars increased the rake on all of its heads-up hyper-turbo sit-and-go tournaments, and more changes were set to follow in 2015. Those plans, as well as the previously instituted changes, have been scrapped with the exception of the Nov. 3 changes to Spin & Go tables — which saw rake go up to six percent for the $3 and $7 events and move from four percent to five percent for the $15 and $30 events.
"After additional analysis and consideration, we have now returned the rake to pre-November 3 levels in most instances and have cancelled the planned additional increases," Eric Hollreiser, Head of Corporate Communications for PokerStars and Amaya Inc., said on the PokerStars Blog. "We will not increase any rake in 2015 other than in jurisdictions where we have already or will experience increased gaming duty or VAT."
PokerStars made the original announcement on TwoPlusTwo, and revealed that while the rake increases have been cancelled, other changes may be implemented including VPP multipliers being reduced for those located in countries where VAT and/or Gaming Duty are payable and possible rake surcharges for those in similar jurisdictions. The former is expected within the next few months while the latter wouldn't happen before July 2015 at the earliest.
"We will maintain our policy of passing on no more than half the tax to players and absorbing the rest ourselves," the statement explained while also noting such changes are applicable only to shared liquidity platforms, not segregated sites in Italy, Spain, and France.
For more on PokerStars' initial rake increases, check out PokerNews' reaction piece featuring top pros such as Phil "OMGClayAiken" Galfond, Ola "Odd_Oddsen" Amundsgard, and Nathan "BlackRain79" Williams, just to name a few.
Hollreiser went on to add: "As you're likely aware, more countries are introducing taxation, increasing the impact on our business and the poker economy at large. We will continue to use a combination of rake increases and VIP Club reward reductions to address the increased taxation, but these changes will be made consistent with our past practice of sharing up to 50% of taxation with players. For instance, within a few months we will reduce the VPP multipliers for some countries that are subject to gaming duty or VAT but that do not have their own software clients. We will deploy the change as soon as we are technically able, likely within the next two months. We are also developing the ability to charge different rake/fees for different players within shared liquidity."
Up to this point, PokerStars has lowered rewards in order to compensate for tax increases on their shared liquidity sites as it's been too difficult, technologically speaking, to charge different rakes/fees for geographically diverse players in the same game.
As Chris Grove of Online Poker Report noted on Twitter, the technological ability to charge different rake rates to those in the same player pool could prove "a substantial competitive edge and could also prove critical to stitching together a multi-state market in US." Of course PokerStars has yet to reenter the United States market, but such an advancement would certainly further differentiate them from the competition.
"Rake changes have a complex impact on the poker economy. We always strive to make changes that 'get it right' and we're not afraid to make adjustments based upon feedback and new analysis," Hollreiser concluded. "We continue to pride ourselves on offering what we believe to be the best online poker experience at the lowest price."
When reached by PokerNews, Hollreiser declined to comment further regarding what prompted the rake reversal and what countries may be subject to VAT and/or Gaming Duties.
We've also reached out to several poker pros for reactions to the latest news. Stay tuned to PokerNews for more.
Get all the latest PokerNews updates on your social media outlets. Follow us on Twitter and find us on both Facebook and Google+!