Darren Woods Jailed For 15 Months For Online Poker Fraud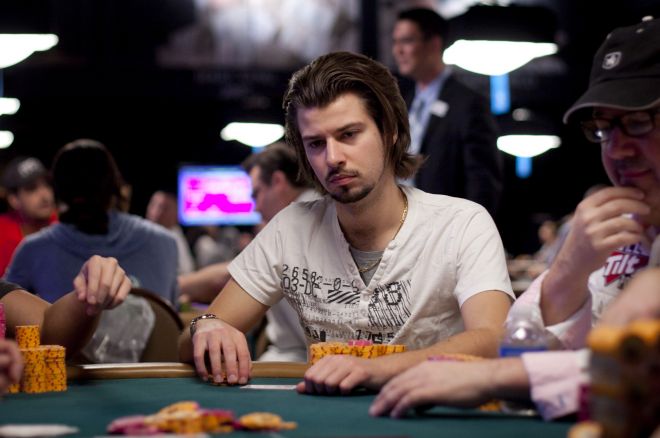 British World Series of Poker bracelet winner Darren Woods has been jailed for 15 months after he was found guilty of online poker fraud. Woods faces the prospect of an additional six years imprisonment if he fails to settle the £1 million confiscation order within the next six months.
Woods, 29, initially denied 13 charges of fraud committed between January 2007 and January 2012, but later changed his plea to guilty on nine of those charges. Woods was found guilty of essentially rigging online poker games by using a number of different identities in order to play on several accounts at once.
The Grimsby-based cheat even bought a number of private networks in an attempt to cover his tracks and navigate his way around the site's rules of one account per player.
Although police believe that Woods profited by a much larger sum, it was agreed that Woods made £911,217 from the scam and it was ordered that £283,673 be paid to a Gibraltar-based gaming company, thought to be 888poker, and be used to compensate Woods' collusion victims.
Woods' father, Morteza Gharoon, received a six-month suspended prison sentence and will have £18,910 confiscated from him after allowed Woods to use his bank account to transfer two sums of money totalling £230,000.
Judge Paul Watson QC said to Woods: "You are an intelligent, able and even gifted young man but you turned your talents towards defrauding online gambling companies and cheating other players of online poker. In individual games, other people playing against you stood to lose money because the odds had been rigged in your favour by the creation of multiple identities which were undisclosed to other players."
Judge Watson added: "Cheating undermines confidence in the recreational gambling industry."
Allegations that Woods was scamming his fellow high stakes players first emerged in September 2011 via a thread on the Two Plus Two forums entitled "Allegations that Darren Woods also known as Dooshcom on 888poker is a cheater and a scammer." In this thread, high-stakes fixed limit Hold'em specialist "feruell" accused Woods of multi-accounting and running a scam.
The evidence he provided was overwhelming and clearly showed that Woods was indeed playing with a number of accounts at the same tables as his known account. It is not known if this evidence was used by the prosecution team.
Get all the latest PokerNews updates on your social media outlets. Follow us on Twitter and find us on both Facebook and Google+!