Borgata Counterfeiter Christian Lusardi Out of Jail Since June; Sentencing on Feb. 17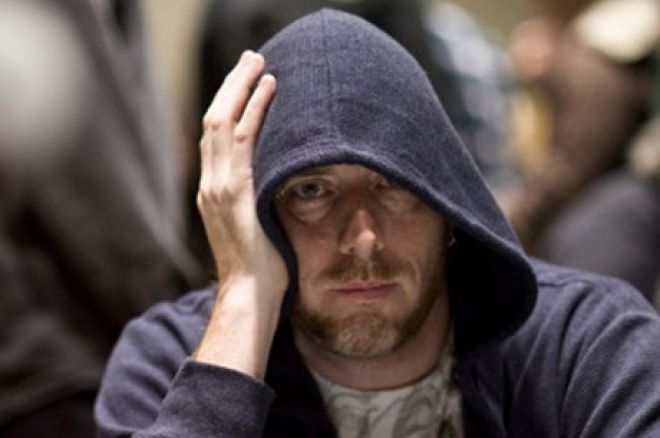 The Borgata counterfeit chip scandal was one of last year's biggest stories; in fact, it ranked No. 3 in PokerNews' Top 10 Stories of 2014. But what happened to Christian Lusardi, the man responsible for introducing counterfeit chips into the Borgata Winter Poker Open Event #1 $500 No-Limit Hold'em, which was subsequently cancelled with 27 players left?
If you recall, the 42-year-old Lusardi of Fayetteville, North Carolina was identified as the culprit a few days later when he attempted to flush some counterfeit chips down the toilet at the nearby Atlantic City Harrah's Resort and Casino. The chips clogged the sewer pipes, and it was game over for Lusardi, who was arrested for rigging a publicly exhibited contest, criminal attempt, and theft by deception.
Lusardi quickly became public enemy No. 1, but the last the poker world heard of him was that he was taken to the Atlantic Country Justice Facility with bail set at $300,000. Documents obtained by PokerNews reveal that Lusardi pleaded in the case — though the plea agreement is sealed — and Lusardi is out of jail pending sentencing.
According to a motion and an order on his pre-sentencing deadlines, Lusardi, who is being represented by Federal Public Defender Thomas P. McNamara, pled guilty to copyright infringement and trafficking in counterfeit labels and was scheduled to be sentenced on Tuesday, Jan. 6, though his lawyers sought a postponement to allow for further research.
"Defense counsel requests additional time to consult with the defendant, to investigate the issues surrounding the draft PSR, and to formulate and submit any factual or legal objections to the draft PSR and the information set forth therein," says the motion obtained by PokerNews.
According to an Order Setting Conditions of Release, Lusardi has been on conditional release since June 5, 2014 when his bond was cosigned by Steven Lusardi and Tiffany DeCarlo and secured by a Lakewood, New Jersey property. He has been under the supervision of a probation officer who confirms Lusardi has been in compliance with the terms and conditions of his release.
Lusardi was required to surrender his passport, was placed on home detention, and was only allowed to travel to North Carolina and New Jersey for "employment; education; religious services; medical, substance abuse, or mental health treatment; attorney visits; court appearances; court-ordered obligations; or other activities approved in advance by the pretrial services office or supervising officer." He was also ordered not to use alcohol and to acquiesce to mental health testing/treatment.
The order also notes: "Defendant shall not frequent any gambling establishment specifically casinos in any jurisdiction. No online gambling."
Assistant U.S. Attorney Susan B. Menzer, who is prosecuting Lusardi, did not oppose the motion to extend the deadline, and Senior U.S. District Judge James C. Fox subsequently postponed sentencing until Feb. 17, 2015. That means the poker world will need to wait another month to learn of Lusardi's ultimate fate. PokerNews will be sure to bring you an update when Lusardi is in fact sentenced.
Get all the latest PokerNews updates on your social media outlets. Follow us on Twitter and find us on both Facebook and Google+!