If You Bet on Sports, You Need to Read This

Giovanni Angioni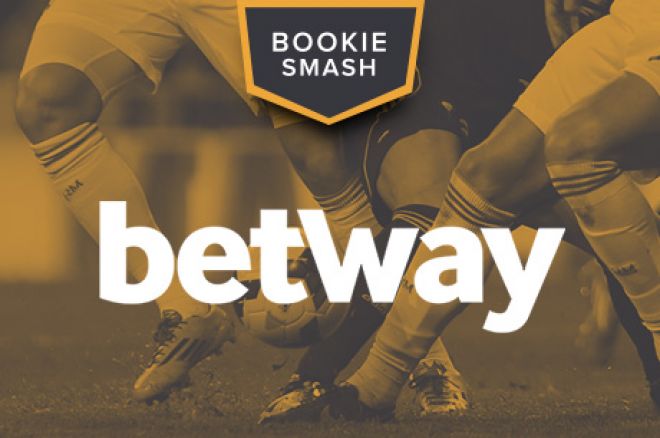 If you find a little strange to see something about sports betting on a poker site like PokerNews, think again.
Because if you go back to the last time you have been to a casino, it won't take you much to remember about all the screens that were constantly showing all sorts of football, snooker or tennis matches.
Whether you sit at the poker table or you just head to the casino's bar – sports will always be part of your poker experience.
And it doesn't matter if find yourself in Vegas, in London or you are just wandering around the luxurious rooms of Italy's old fashioned State-owned casino in Venice: sports stars like Cristiano Ronaldo, Lionel Messi or Rafa Nadal will always be there to keep you company while you play.
Why is it so?
For starters, because everyone loves sports - and there is nothing better than following your favorite sports stars while playing a game of poker.
The great competition that is naturally part of all sports goes perfectly with the game of poker, and the fact that you may end up playing against someone who does not support your favourite team is something that can spice even the most boring game up.
And then there's the betting. Because once you find yourself stuck at the table for (hopefully) some hours, there's nothing better to make the game a little more interesting than it is with a well-placed bet.
Imagine this: you are playing a low buy in tournament as the PokerNews Cup, the TV in front of you shows a football match and you have your smartphone right in your hands. What keeps you from placing a small bet and finally make everything a lot more exciting?
Why do you need to use your money?
If you are into sports betting, you probably know that you don't necessarily always need to use your own money to place your bets.
Just like in poker, all the sportsbooks around tend to offer bonus and promos that, if used wisely, can help you to enjoy sports betting without risking even a cent.
True, this may come at the cost of some extra time to be spent looking for the right offer – but, hey, there's no such thing as a free lunch, right?
So, here's the deal – if you like betting and you are one of those smart punters always on the lookout for the best promo to use, have a look at what our betting site BookieSmah have negotiated for you at Betway.
Betway Sports is a top-notch sportsbook online since 2006 that offers a great variety of action and very competitive odds. The bookie offers a platform fully available in 15 different languages and can be used from any sort of smartphone thanks to an easy to navigate website and free native apps for iOS and Android.
(To know more about Betway Sports, here's the review)
Don't miss your chance at a Free £50 bet!
If you like free money – and honestly there's no reason why you shouldn't – just sign-up to Betway Sports through this link and make a deposit of at least £10 or your country's currency equivalent.
Just by doing so, and with no need to use any complicated bonus or marketing code, you will immediately be treated to a free bet of 100% of your deposit up to £50!
Not bad, right?
Even if the minimum for the free match-play bet is only £5, our recommendation is to wager the maximum allotted amount in order to achieve the maximum value of this promotion since the free bet is only good for one bet – and this means that you may as well make it a good one!
Then, if you are short of ideas or you just need a good suggestion about the safest bets on European football, on tennis or on the NFL, just head to BookieSmash and let our team of sports experts do the hard work for you.
So – what are you waiting for? Open an account at Betway Sports today, make your deposit and get ready to enjoy your free £50 bet!
The free bet offer is only available to players residing in Austria, Finland, Germany, Ireland, Norway, Sweden, Switzerland, and the United Kingdom and must be claimed within 30 days of a real money account being established at the sportsbook
Get all the latest PokerNews updates on your social media outlets. Follow us on Twitter and find us on both Facebook and Google+!