BlogNews Weekly: Johnny Lodden on Tournament Structures and a $100K Jackpot SNG Hits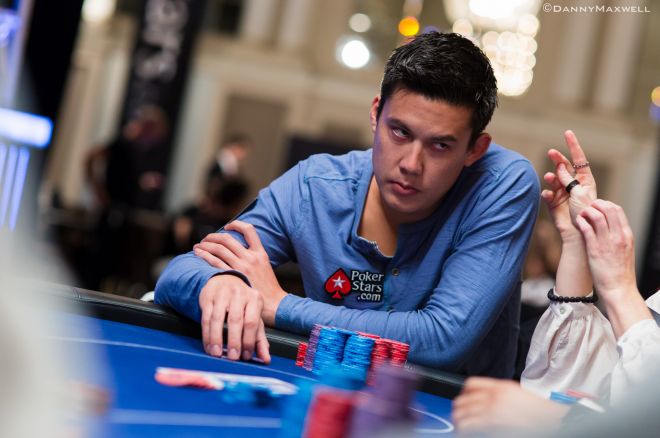 Each week, PokerNews brings you insight into the happenings at some of the major poker sites. Featuring the most popular blog posts, BlogNews Weekly is your one-stop shop for all your poker blog highlights.
In this week's BlogNews report, we're bringing you highlights from PokerStars, Full Tilt, and partypoker blogs from the last week.
Is It Time to Change Online Tournament Structures?
Everyone has their own idea of the perfect tournament structure. Team PokerStars Pro Johnny Lodden found himself recently brainstorming about how to improve existing tournament structures while playing in the marathon World Championship Of Online Poker (WCOOP) events.
Lodden shared his ideas about revamping online tournament structures, especially the WCOOP, on the PokerStars blog Time to change online structures? He believes that at the beginning of a tournament when there is no money yet at stake to be won, the blind levels should be shorter. Furthermore, he believes the amount of time for each blind level should be increased as the tournament moves on.
Perhaps Lodden is onto something. Head to the PokerStars Blog to read more about Lodden's thoughts on changing online tournament structures.
$100,000 Jackpot Hits at Full Tilt!
Jackpot sit-and-gos at Full Tilt Poker have proven to be very popular with random prize pools ranging from 2-2,000 times the buy-in. The idea of being able to win huge amounts of money in just a few minutes has players flocking to these games to try to make their dreams come true.
Late last week, three players had their dreams come true when they found themselves playing for the maximum $100,000 prize pool in a $50 Jackpot tournament.
After a few hands were played, the prize pool was quickly chopped between the three players leaving $3,001 to play for. "Nowi" was the big winner who added $39,319.64 to his bankroll by winning this exciting and fast-paced tournament.
Thanks to the chop, the other two players were handsomely rewarded, with "aligarh26" winning $32,566.00 and "preflicker" winning $28,114.36.
Check out at the Full Tilt blog more about this exciting $100,000 Jackpot sit-and-go.
How to Beat Hit-or-Miss Tournaments at partypoker
Hit-or-Miss tournaments at partypoker provide a unique payout structure after the bubble bursts. The prizes alternate between cash awards (Hit) or a freeroll ticket (Miss). This makes for the prizes themselves to be a bit larger than normal with less players being paid out.
If you are confused about how to best approach these, you aren't alone. Luckily, partypoker's Josef Rantamaki has created a six-minute video to help you plan your best approach the next time you play in these tournaments.
The video also delves into some basic ICM concept which could be useful to understand even if you want to stick to poker tournaments with a regular payout structure.
Head to the partypoker blog to learn how to beat Hit-or-Miss tournaments.
Get all the latest PokerNews updates on your social media outlets. Follow us on Twitter and find us on both Facebook and Google+!