Southampton Council Approves Seven Applications For a New "Large" Casino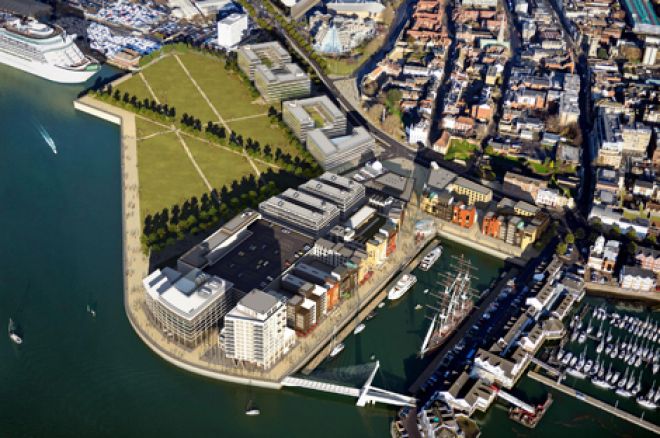 In February 2014, we reported that Aspers hope to develop a £330 million casino at Southampton's Royal Pier to complements the company's two other "large" casinos in Milton Keyes and Stratford, London. Now it appears that Aspers faces stiff competition from rival casino outfits.
Earlier this week, Southampton council approved seven large casino applications – from five casino operators – to enter the final phase of the bidding process. Applications from Aspers, Genting, Grosvenor, Global Gaming Ventures and Kymeira Casino have all been approved and it is one of these five who will win the right to develop their casino when the final decision is announced in June 2015.
Southampton's licensing committee vetted each of the applications and opted to allow each one to continue with the bidding process. Whichever firm is chosen in 2015, will have to adhere to some strict guidelines and condition set out by the city's council.
Speaking to Southampton's The Echo, Councillor Matt Tucker said: "We looked at whether they met the criteria of our licensing objectives for the super-casino, and all of them satisfied the board criteria.
"One of the criteria we laid down is that no-one will be able to look into the casino from the outside to see gambling going on. We also want them to adopt a Challenge 25 policy to mitigate concerns people might have."
The Challenge 25 scheme is popular among public houses, supermarkets and other outlets where alcohol can be purchased. Under the scheme, any customer who looks to be 25-year old or younger has to produce valid identification upon request.
There are currently two so-called "Super Casinos" operating in the United Kingdom, both are owned by Aspers. These large casinos can house up to 150 slot machines and up to 30 gaming and poker tables.
Get all the latest PokerNews updates on your social media outlets. Follow us on Twitter and find us on both Facebook and Google+!