Melbourne Travel Guide: Things To Do During the WSOP APAC

Chad Holloway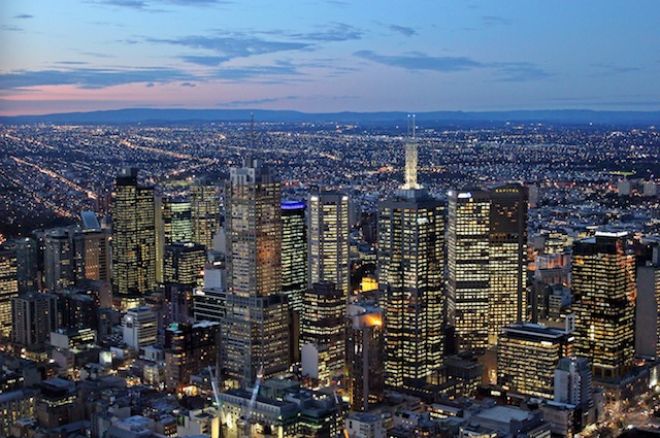 The 2014 World Series of Poker Asia-Pacific, which will host 10 gold bracelet events from Australia's Crown Melbourne from October 2-18, is right around the corner, and it's primed to be a poker spectacular.
PokerNews, who will be providing live updates from all of the tournaments, has already discussed what to expect poker-wise in our article Three Things To Watch for at the 2014 World Series of Poker Asia-Pacific, and now we've decided to offer you some things to do when you're not busy at the poker table in our Melbourne Travel Guide.
This will mark my fourth time travelling to Melbourne, but my first for the WSOP APAC. Crown Melbourne is one of my absolute favourite places in the world as a poker player can find everything they need inside its walls. To drive home that point, during the 2012 Aussie Millions I spent two weeks inside Crown without ever once stepping foot outside, a fact I'm not proud of.
In subsequent years I had a chance to get out and about a bit more, and what I discovered was one of the most charming cities in the world. Below are my recommendations on the sights to see and things to do while in Melbourne. Most are based off personal experience, but the last one is something new I've discovered that I plan on attending for the first time in October.
Queen Victoria Market
Without a doubt one of my favourite things to do in Melbourne is visit the Queen Victoria Market, also known as the Vic Market. It's the largest open-air market in the southern hemisphere, and there are literally thousands of people enjoying the more than 600 food and trader stands.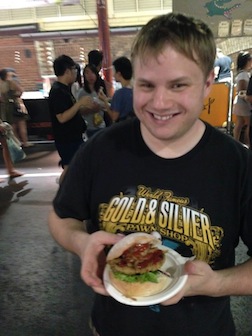 In my two trips to the market, I've had the opportunity to eat both a kangaroo and crocodile burger, which I washed down with some of the best sangria I've ever had. There are hundreds of food options from multiple cultures, so have fun finding something for you.
At this time of year the market, which has been in the same spot for more than 130 years, is open from 6 a.m.–2 p.m. on Tuesdays and Thursdays, and until 5 p.m. on Friday and 3 p.m. on Saturday. On Sundays, it's open from 9 a.m.-4 p.m., and is closed on Mondays and Wednesdays. Learn more about the Queen Victoria Market by clicking here.
Bell's Beach and the Great Ocean Road
This 151-mile stretch along the south-eastern Australian coast is absolutely amazing. I had the opportunity to travel a portion of the road early this year, and some of the views are simply breath taking. The Great Ocean Road also leads to the 12 Apostles limestone formations, which are among the country's most popular tourist attractions.
When I spent an afternoon venturing down the road, I paid a visit to Bells Beach, which is located about 100 km south-west of Melbourne. The beach, named after John Cavert Bell, is where the Rip Curl Pro Surf & Music Festival is held every year. Unfortunately, that festival, which is the world's longest-running surfing completion, doesn't coincide with the WSOP APAC, but the beach is beautiful and still worth checking out.
Federation Square
Just a short walk from Crown is Federation Square, which is the city's first public square. It's located along the Yarra River right across the street from Flinders Street Station and St. Paul's Cathedral. There are plenty of places to eat and relax at Federation Square, but one of the best things to do is catch a game on their giant outdoor screen. Hundreds of people will pack the square during various sporting matches for a truly unique viewer experience.
Federation Square is also where you'll find the Melbourne Visitor Center, which is actually located underground. This travel guide is great, but if you want dozens of options to choose from, then the visitor centre is the place for you. Stop by and see all that Melbourne offers.
Melbourne Zoo
Everyone who visits Australia wants to see animals, but kangaroos and koala bears aren't wandering the city streets. If you don't have the time nor means to venture to the Outback, then the Melbourne Zoo is just the spot.
Officially known as the Royal Melbourne Zoological Gardens, the zoo is located 2.5 miles north of Melbourne and is easily accessible by the city trams (try tram routes 55 and 19). I spent an afternoon at the zoo earlier this year, and it was an enjoyable experience.
There are dozens of exhibits including Butterfly House, Orangutan Sanctuary, Asian Rainforest, and Great Flight Aviary. However, my personal favourite was the Trails of Elephants. That's because four years ago, an elephant calf was born at the zoo, which was just the second to ever be born in Australia. Watching mama and baby elephant frolicking about will melt the heart of any stone-faced poker player.
The Skydeck at Eureka Tower
While in Melbourne you'll no doubt notice a 975-foot high skyscraper towering above the city. That's Eureka Tower, which was built from 2002-2006 and was formerly the world's tallest residential tower.
While there are 556 apartments in the building, there is also an observation deck called Eureka Skydeck 88. The public can pay a small fee to see the city from the 88th floor, hang over the side in a glass cube called "The Edge," and explore the surroundings with dozens of viewfinders.
If you want to take in all of Melbourne at once, then the Skydeck is the place to do it.
Armageddon is Coming to Melbourne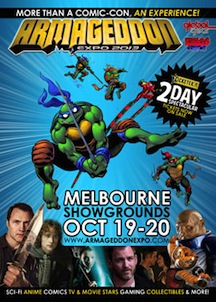 On October 18-19, the Melbourne Showgrounds will host Armageddon, which is billed as "more than a Comic Con." The convention is the must-attend event for all things comics, sci-fi, anime, and TV, and movies. Among the stars who'll be in attendance are Doctor Who's Jenna Coleman; Giancarlo Esposito, also known as Gus from Breaking Bad; and Michael Hogan from Battlestar Galactica; just to name a few.
As a hardcore comic fan, I have to check this out. The best part is this is held at the tail end of the WSOP APAC. Unless you make the Main Event final table, and I hope you do but there's only so many seats, your schedule should be free. I'll have to work the aforementioned final table for PokerNews, but rest assured come Sunday the 19th I will be soaking in at least one day of the two-day event.
If you have any Melbourne recommendations, be sure to let me know on Twitter @ChadAHolloway. Likewise, if you'll be in the city during the WSOP APAC and want to go out and explore, don't be afraid to reach out.
Remember, the WSOP APAC will kick off on October 2 with the AU$1,100 No-Limit Hold'em Accumulator, but the cornerstone tournament of the series will be the AU$10,000 Main Event, which will have two starting days and begin on October 12. In addition, there will be a AU$25,000 High Roller on Wednesday October 15. For more information regarding the WSOP APAC, please head to WSOP.com.
*Lead photo courtesy of wikimedia.org.
Get all the latest PokerNews updates on your social media outlets. Follow us on Twitter and find us on both Facebook and Google+!