Less Than Two Weeks Remain in Bren "YaAaRny" Lenton's PLO Prop Bet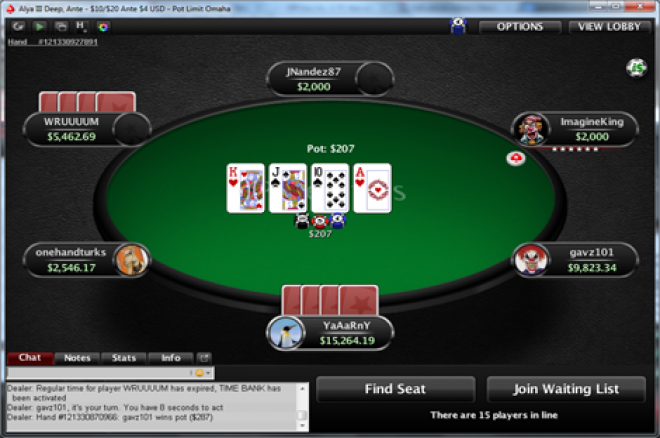 As August was coming to an end, UK & Ireland PokerNews brought you the news that a British pro by the name of Bren "YaAaRny" Lenton was embarking on a pot limit Omaha based prop bet that could cost him in excess of $100,000.
Lenton thought it would be a good idea to attempt to win 100 buy-in – that is 10,000 big blinds – in pot limit Omaha (PLO) cash games with stakes of $5/$10 or higher and do so within a 31 day timeframe. He offered odds of 2:1 that he would be successful and took $100,000 worth of bets on himself. Oh, and he has to play at least 75,000 hands in order for the challenge to be completed.
By August 26, Lenton had played almost 18,000 hands and won 1,025 big blinds and looked set to blitz his epic challenge easily. But, and it's a big but, anyone who has ever played PLO will attest to it being a game that is subjected to huge variance and players can go on massive upswings and soul-crushing downswings.
It was one of the latter for Lenton.
Around hand 36,000 he was up more than 30 buy-ins and must have thought to himself that he had the challenge in the bag. Then Lady Variance showed up and bit him on his behind and Lenton lost 67 buy-ins over the next 8-9,000 hands, leaving him with a 30+ buy-in deficit to make up before he made it back to breakeven.
Amazingly, Lenton has continued to grind and managed to draw level, then peak at around 28 buy-ins before dropping down to being 20 buy-ins up.
On September 7, Lenton posted another graph of his progress that showed he had smashed through the minimum hand requirements and had played 92,000 hands. He had also peaked at a staggering 54 buy-ins profit and was almost half way to achieving his goal.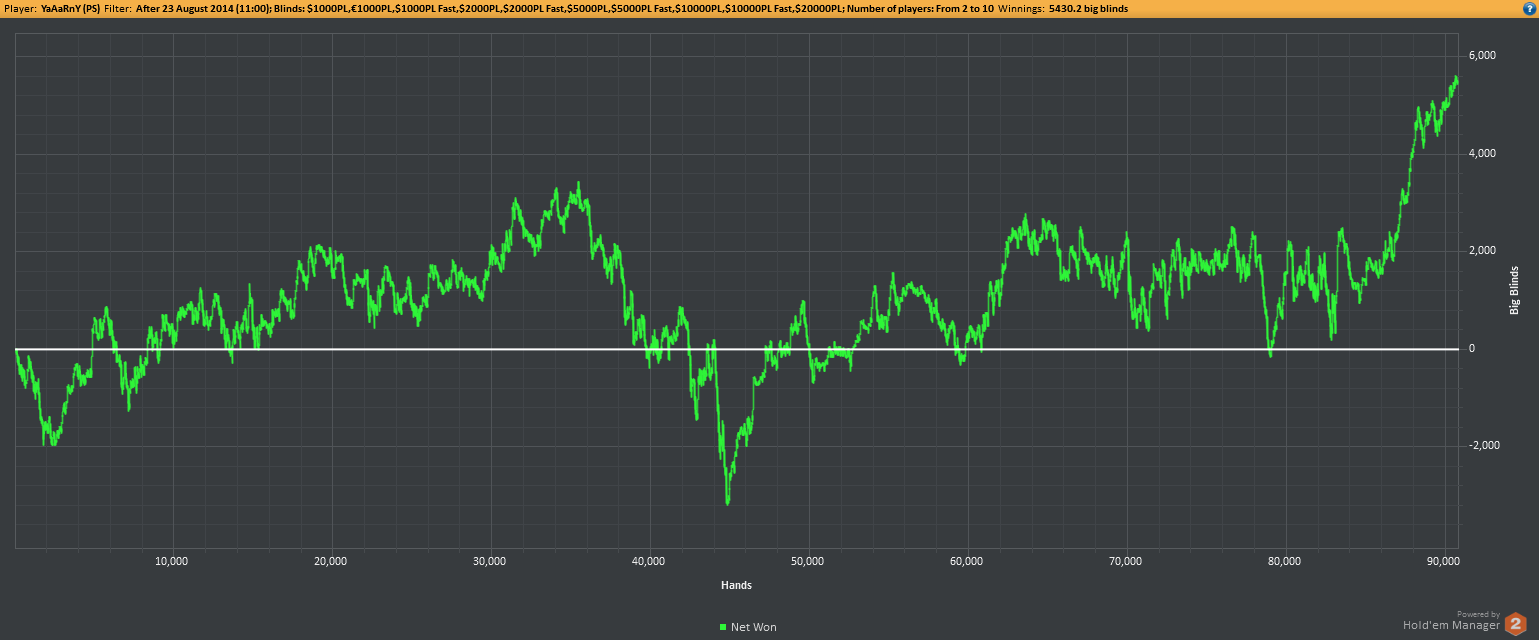 According to the ever-growing thread at Two Plus Two, Lenton is around 50 buy-ins up with less than two weeks to go. As this article is being typed, Lenton is sat at six tables of PLO with stakes of $10/$20 as he attempts to double his current profit total.
Do you think Lenton will manage to reach 100 buy-ins of profit?
Get all the latest PokerNews updates on your social media outlets. Follow us on Twitter and find us on both Facebook and Google+!