With Independence Looming, Is Scotland All In?

Mark Bonington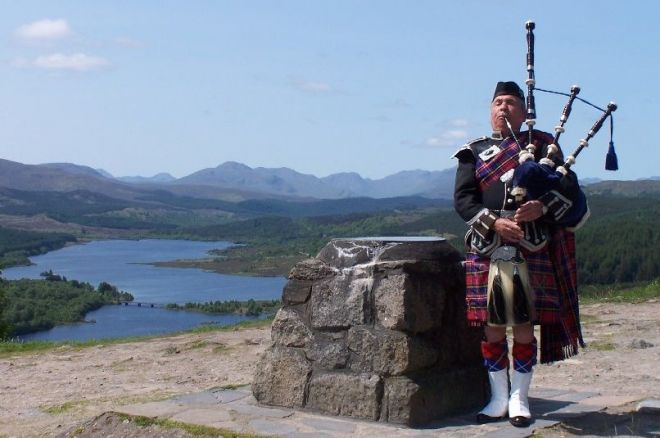 As a Scot, the question of whether or not I want independence has been the leading topic of conversation for weeks. Friends, colleagues, total strangers on the Tube who hear me roll an occasional "r" when I say "Edinburgh" — they've all wanted to know my opinion.
Since the start, my stance hasn't changed. As someone living and working in London, I hope Scotland stays part of the United Kingdom.
In a move probably intended to look as bold as King John signing the Magna Carta in 1215, David Cameron, Ed Miliband, and Nick Clegg signed "The Vow" yesterday — a promise to release more powers to Scotland should they vote #NoThanks.
It may have carried more gravitas if "The Vow" wasn't also the title of a 2012 romantic comedy. Not to mention, it can be hard to take anything on the cover of The Daily Record seriously. But the possibility of Scottish independence is looming. "The Referendum" is a monstrous sensation which has torn families, friends, and partnerships apart as it sweeps through the land, ridden by the smirking figure of Alex Salmond.
While he preaches of the utopia Scotland will become on voting "yes" and has amassed an unprecedented level of engagement thanks to his political charisma, others remain sceptical. Poison has been spewed on both sides, celebrities have weighed in (with mixed results) and social media has exploded with opinion.
"If I were Scottish, I'd certainly be voting for independence from the UK," says Sam Grafton. "Scottish people have a strong national identity. They seem to have political leanings and values that aren't reflected proportionally in Westminster, where the make-up of the government is largely decided by a few privileged constituencies."
It's certainly a feeling which lies at the heart of the "Yes" campaign, and one which has taken root deep within Scottish hearts. Having your future health, wages, and tax plans dictated by a group of former Bullingdon Club boys is something many people across Britain feel justifiably resentful about.
"I'll always have a strong fraternal feeling to Scotland because of sharing a small island," adds Grafton. "I hope they become independent and wish them well."
But what does this mean for poker? PokerNews sought out two fellow Scots to weigh in.
"I'm pretty sure Scottish independence will have exactly zero effect on online poker in Scotland," says Glaswegian Niall Farrell. "I don't think it's a big enough issue that would be on any politician's priority list for any changes from the status quo."
Being small enough to slip under the political radar has distinct advantages. But could Salmond's on-record interest in horse racing be a plus point to any fears that online gaming will become restricted in an independent Scotland? Others think not.
"I think the simple answer is that no one really knows how Scottish independence would affect online poker at the moment," says David Vamplew, fellow-Fifer and currently crowned as Scotland's top poker earner. "I believe the Scottish Government's current stance on gambling is that they would like to further regulate the industry, which is only likely to be a negative thing for players with the possibility of more restrictions being introduced, more taxes, etc. How likely any such changes actually are to happen is very hard to say and there are many more pressing issues to be settled first. In my opinion independence would be a huge risk for Scotland — and not just for its internet poker players."
The chips are almost down, Scotland. Is it time to push all in?
Lead image courtesy of FreeImages.com.
Get all the latest PokerNews updates on your social media outlets. Follow us on Twitter and find us on both Facebook and Google+!